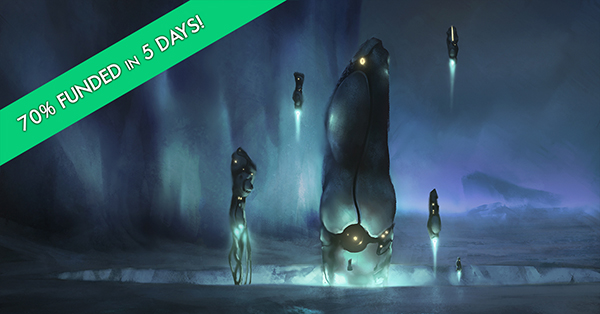 Seattle, WA November 2nd, 2019 - Hot on the heels of their Kickstarter debut, Tau Ceti Studios revealed their latest character for their game Void Eclipse.
The new character, The Tempest, is a capital ship used by the playable alien Varegon race in the sci-fi mashup of the 4X and card battle genres. The Tempest will feature 10 unique in-game skills and is a Tier 3 unit - sure to wreak havoc for opponents.

The reveal came as part of the latest update to the Kickstarter project which included an interview Q&A with dedicated 4X and Strategy news site eXplorminate. Roughly 128 copies of the game remain at the early bird Initiate tier as of this writing.
The Void Eclipse Kickstarter campaign can be found here.