Hello Players,
Today we released the BETA 1.1 update, but you dont need BETA 1.0 installed, when you have the BETA 1.0 installed you should install the BETA 1.1 in the same directory.
In the BETA 1.1 we added the following things:
+ Textures (yeah finally Textures, No more colorful maps. NOT every Block has got new Textures! In the Editor, we have added no Textures)
+ Highscore (we added the Highscore System, you can now submit your Time and see the time from other Players)
+ Restart Button (you can now Restart while Running with the Backspace Button)
- Removed many Bugs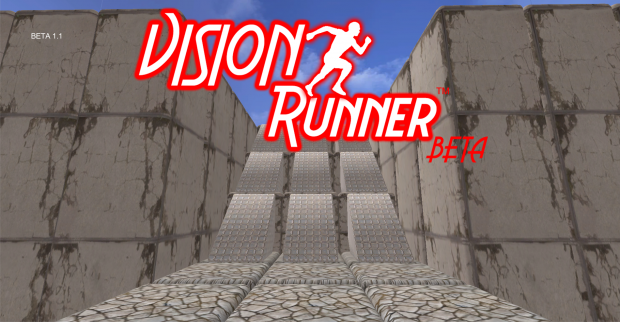 We constantly try to improve the game, but that's only possible with your help!
Please post Bugs and Feedback in our Forum here:
Indiedb.com
You need a Account to Play VisionRunner™!
You can register for free:
Visionrunner.vlbg-interactive.com
Thank you for testing it!
Greeting
Dominic
Lead Developer