I recently decided to finalize the 3 main resources: Wood, Rocks, and Metal (or gold). These elements will help you create a rapidly growing economy; the more you have, the more you produce!
---
Here is a list of features and bug fixes I made since the last update:
+Added Upgrades to the Mine Building (Rocks)
+Added Upgrades to the Factory Building (Metal or gold)
+Added floating notification text fields
+Added a black cover to the edge of the terrain
+Added a progress bar to show the progress of the selected object
+Implemented Tree Growth
+Implemented Mine Processing (Similar to tree growth, but for rocks)
+Implemented Factory Processing
+Changed the Farm button
+Changed the Rock icon
+Changed the Metal Icon
+Changed default bitmap size from 16x16 to 16x32 for touch purposes
+Fixed a crashing error caused by an un-monitored list of objects
+Fixed an issue caused when the canvas was moved off the screen
---
Farming is one of the greatest features for this game. Simply select a farm-able object, and press the farm icon at the top right; your survival will then trek over to the target and collect the resources. Here is a screenshot of the survivor collecting wood from a fully grown tree: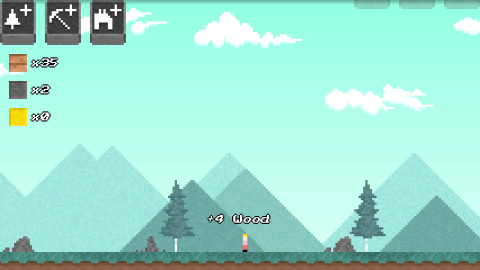 You can plant more trees with your newly farmed wood: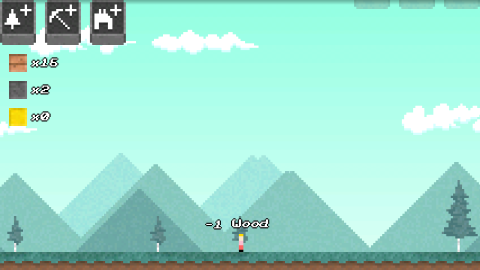 When you collect enough wood and rocks from the earth, you can then start construction on a new Mine or Factory. Be sure to find an empty space!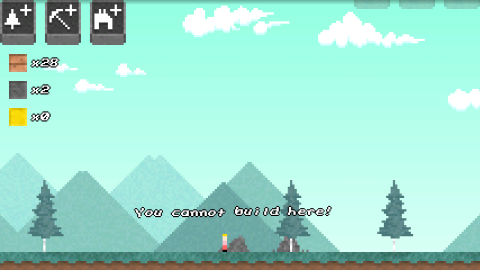 These buildings will farm up to 5 resources for you. All you need to do is press the farm button and collect your earnings: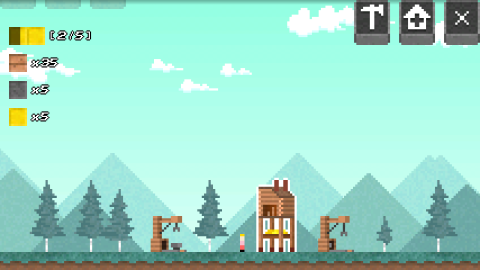 When you collect enough metal (the gold stuff), you can then upgrade your building. An upgraded building will perform 2x better than the original design: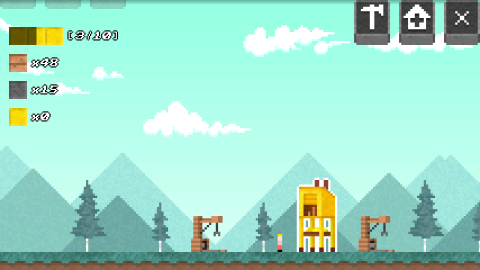 I'm now entering the polishing stage. I hope to release a functioning version on the Google Play market, along with the source code within the next week or two.
Thanks for reading, and I hope you like the update!