Read the game description, and follow this page to see future development updates!
---
To get myself motivated, I started playing around will a variety of colors and objects within Paint.net. Before I could program, I had to fart around with all kinds of images. Here are some screenshots of my work progression:
[colors]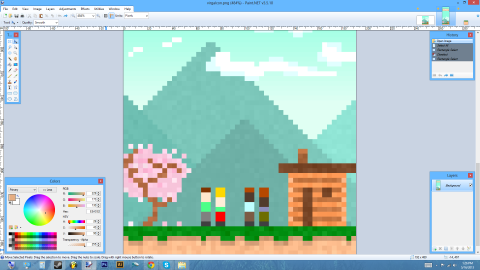 [textures]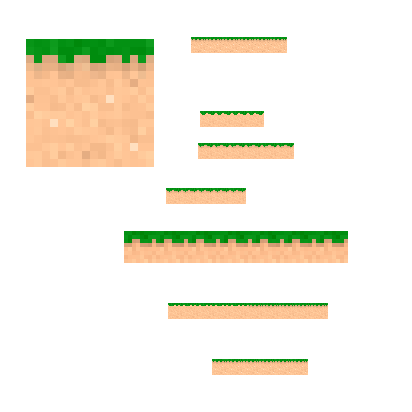 [concept menu]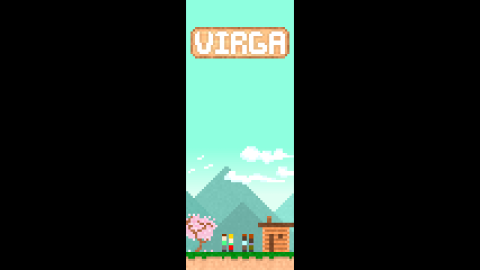 I wanted to keep that blocky aesthetic throughout my designing process. I felt like I could do more with graphics when I keep it simple.
The next stage was implementing the code. Believe it or not, I crammed approximately 50 hours of coding into something that hardly looks cool. Furthermore, I ended up with about 1000 lines of code just to get minor features to work.
This week, I was able to add 4 cool features:
Android Time Prediction (to compensate for lag on terrible devices)
Day/Time cycles
Parallax Scrolling
Computer Generated terrain
Here is a screenshot of the current (very ugly) build: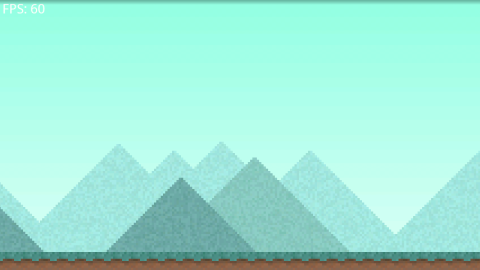 It think it looks pretty close to the original concept. Although it is missing all the key features, it's nice to see the game moving in a steady direction.
The current dumbest issue I have is the Daytime/Night Time system. For whatever reason, not all Androids support a super high color range, so the sky gradient gets weird at night. Notice the odd color groupings as you look from top to bottom. Here is an example: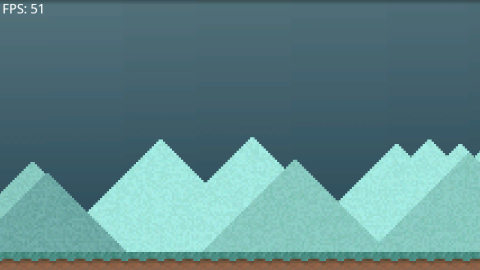 Other than spicing up the engine to work at full FPS, I'm excited to start adding game elements soon. I'll let you know more about the gameplay in the next post.
---
Thanks for reading!