Hello!
Cubic Climber was released something like 3 days ago. I got a lot of feedback from players, so I decided to make new and more playable version of the game. You just have to wait until it get verified by Desura staff, so you can play it. Let's see what"s new.
Version number
You can see it in right bottom corner of the login screen. Version-check system will be enabled when the new version of the game will be available to download on Desura. After that, you wont be able to play online if you don't have the latest version of the game, but you will be still able to start it in offline mode thought.
Volume configuration
This feature was added because some people were unable to record gameplay videos. Basically the music in game was louder than their voice. Now you can adjust it's volume in options menu. Game will always remember your configuration, so you won't have to change it every time you start the game.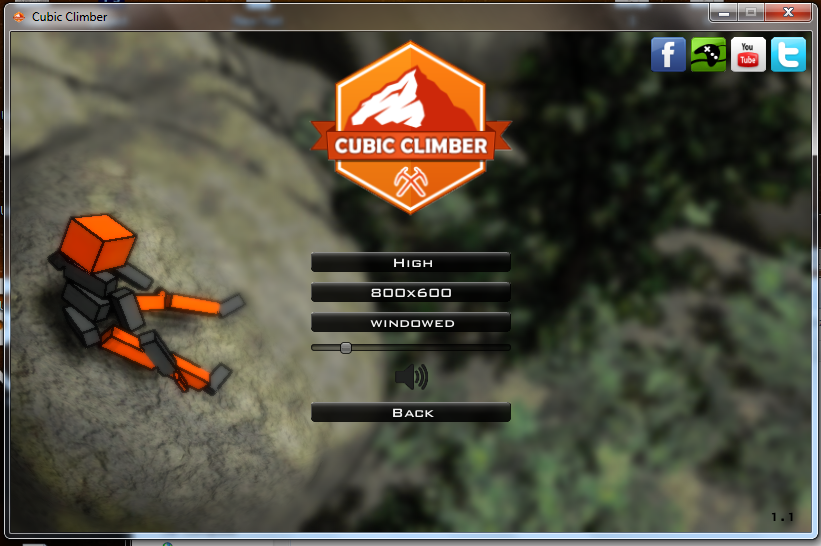 Qualification system
When you wanted to compete against other player's you had to finish the qualification. Only 1% of registered players have finished it and started to compete against each other. I decided to change it as the game is mainly focused on multiplayer and as you can see people mostly didn't manged to play it. Now when you register you are given 5 (really bad) qualification times. You can start to compete and try to improve these times immediately, so other people won't be able to defeat you so easily. The better time you have, the more wins and less looses you earn from other players. You have to pay 10 points each time you try to improve your time, so you need to get some of them first. I hope that this change will improve your gameplay experience.
You don't have to wait for a new version to try this out, as all changes were made on the server and not in the game. (Players who were already registered were given new qualification times but only if they didn't manage to finish them themselves.)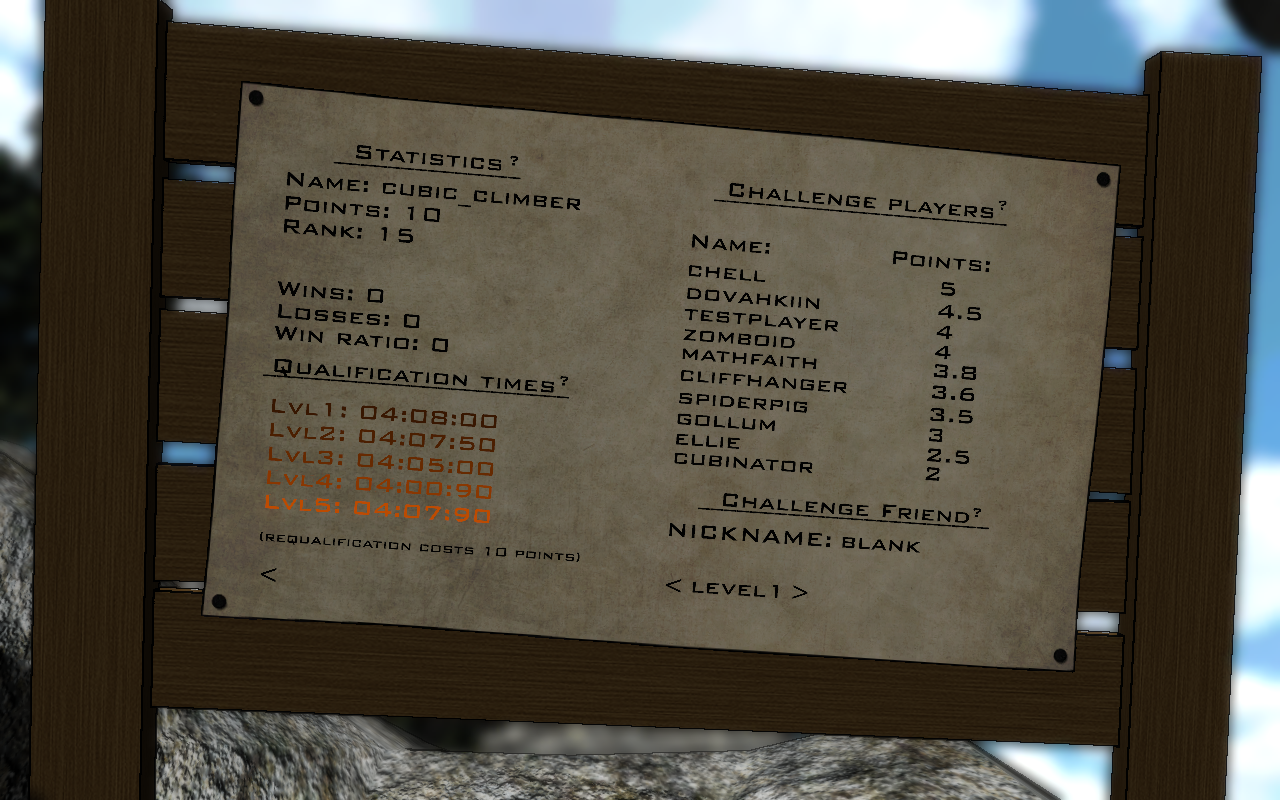 Bug-fixes and adjustments
Some people had problems with game freezing on start-up but hopefully it should be fine now. Also visibility of "ghost" climber in competition mode should be better. Tooltips, typos, and error messages were fixed what makes game little more playable so I hope you will enjoy it.
More then 200 people have registred so far. Here you can see those who already made it in to top players of level number 5.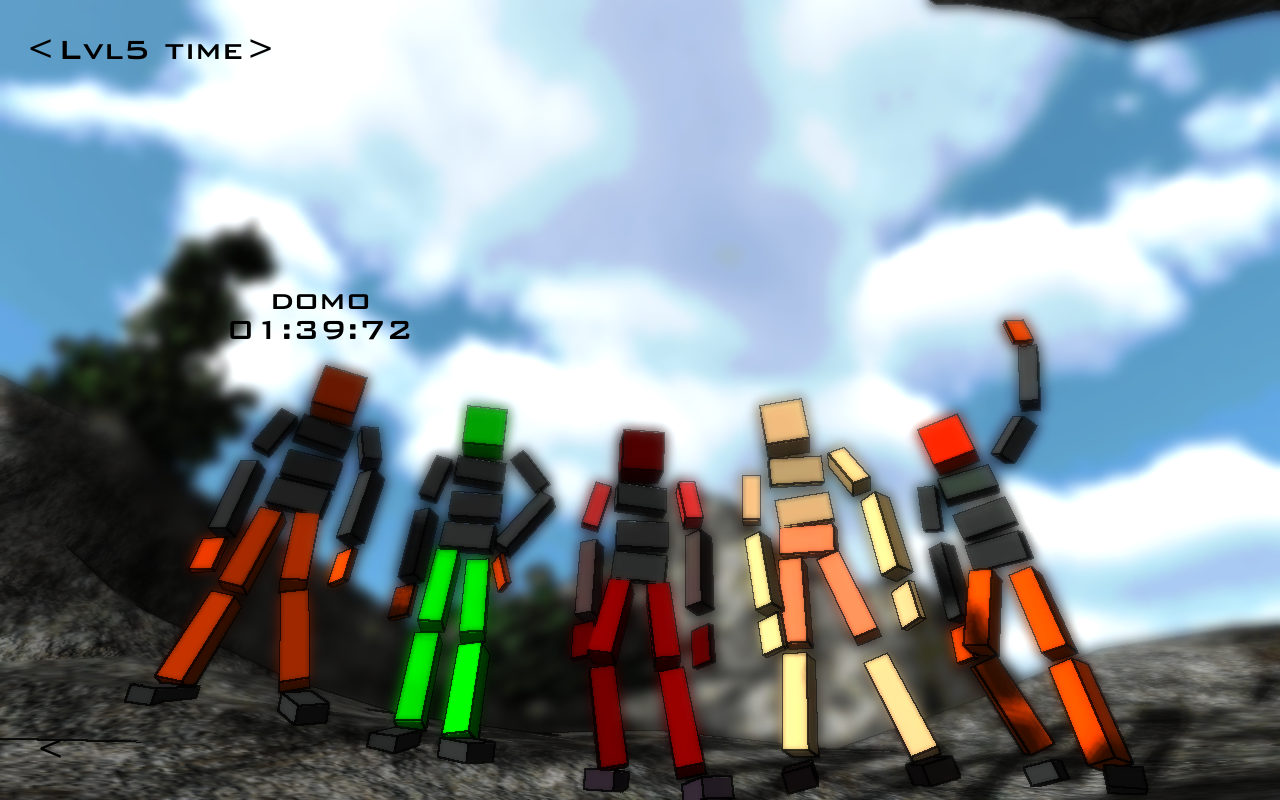 Big "Thank you" for all your support and great ratings. Especially for 3 people who have already bought the Donator version of the game. I appreciate that! You really made my day!
Feel free to contact me if you would like to ask something or report a bug.
RELEASED!
( uninstall the game and download it again if you have problems with auto-updating)
If you like our work follow us on our :
FB fan page
YouTube channel
Twitter
or you can follow directly me to see what I'm up to.