This update adds a freeze ray, summon shark, space suit, and redesigned Andy.
First up I've redesigned Andy, as I don't think the old design was all that great. I've also added in a freeze ray that encapsulates enemies in a block of ice when hit.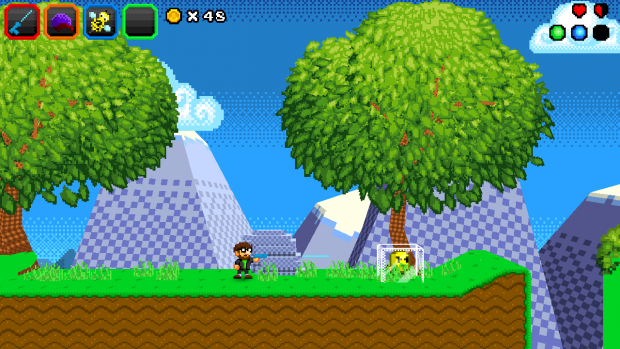 I've added in a space suit that lower's the gravity for your character, as well as a "Summon Shark" spell that summons a shark to destroy enemies. I've also added in pillars to the castle, as well as fire, ice, and lightning hover enemies.