The 8th Valkyrie, Diligence!
Valkyries are non-playable characters in the game that you'll be able to either become best friends, or worst enemies depending on how you play the end. With multiple playthroughs in mind you can see many sides of characters from being comedic to tragic.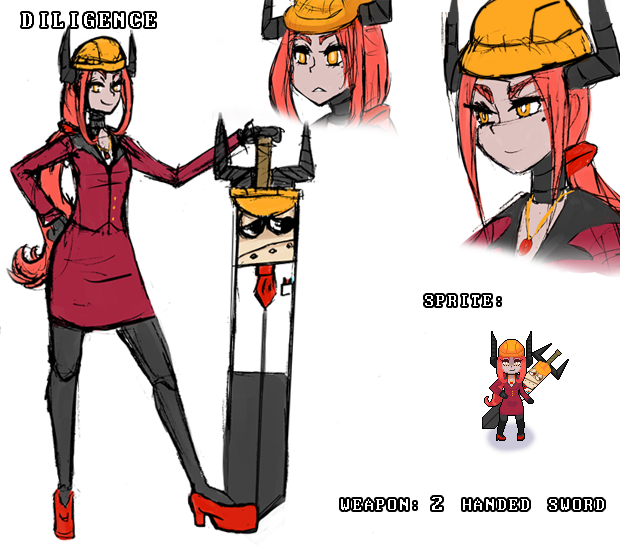 In the northern world, resides CEO! A Destroyer who's been around forever, even longer than the creation of Mother herself! However, CEO hasn't been completely built yet. An endless assembly line of Destroyers called Workers are tirelessly working on making sure CEO is completed. Rumors around the world says that once CEO is built, the world will be destroyed! Mother decided to give the task to destroy all the Workers to the Valkyrie Diligence!
It's said that she's destroyed over 100 million workers with her famed Great Junker Sword. However with every Worker she destroyed they also matched in manufacturing a new one. Despite many saying it's a losing battle not worth fighting, she continues to slaughter them one by one every day.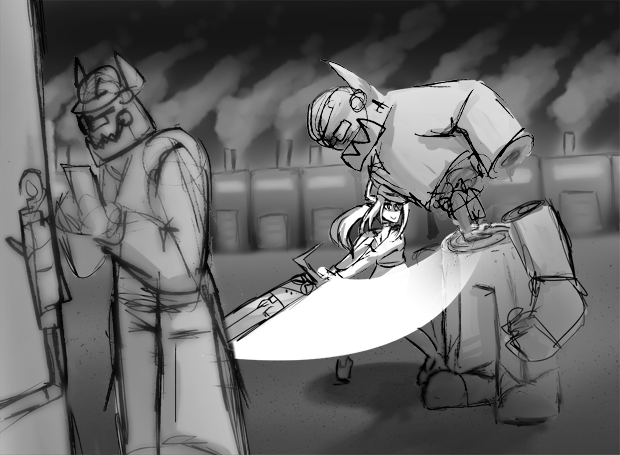 Her biggest fans and admirers are actually the Workers themselves! They hope to match her work ethic and see her as a prime example of what every worker should aspire to be. She often enjoys break time with them, drinking their famous CEO brand Red Tea, which is said to be able to up your productivity by 1,000%!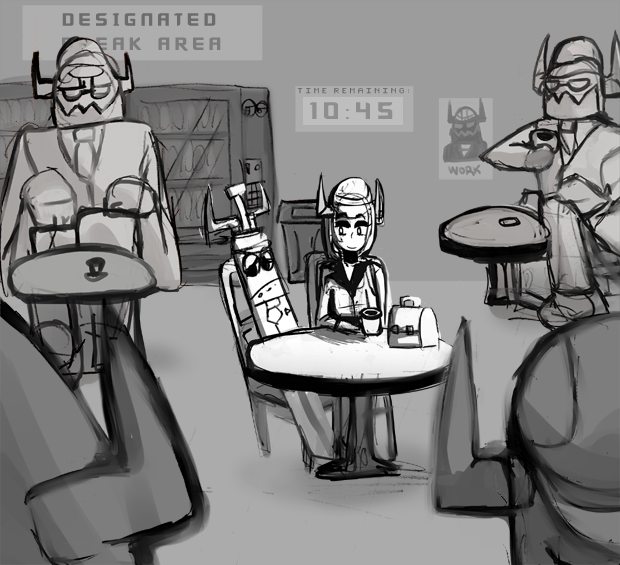 You can read the rest of the dev notes at our KS update!
Also check out our Kickstarter page! We appreciate all the support we can get!
Thanks for reading!