If you downloaded v1.01 or v1.0 (120 people did, which was completely unexpected)you might have noticed that the game lacked some pretty simple features, like a menu, v1.02 fixes that.
Now it's more of a game, and not just a level.
But anyway, starting with the bugfixes:
•I removed the scripted crashes, because that seemed to confuse the hell out of everyone.
•I accidentally left some UT3-specific stuff inside the game, which now is all removed.
•Blocked some aereas of the map, which I accidentally left unblocked in the previous version.
I also changed some stuff near the end-game, but I prefer to not spoil those here. :)
As for additions:
•Simple menu system
•Loading screen between the levels and the menu.
•Original SCP story inside the menu, so new players don't feel completely lost.
Below you can see a image of the simple menu I made for this version (click to enlarge):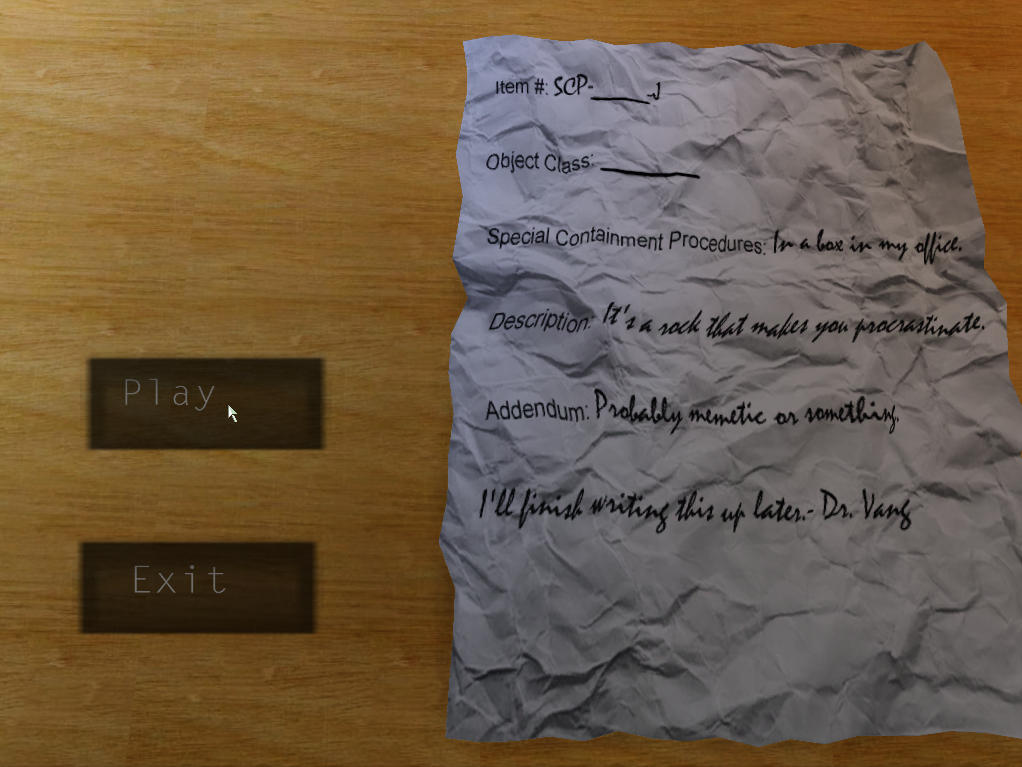 And below a simple 3d modelling of the SCP foundation logo that I'm using for things like the loading screen (click to enlarge):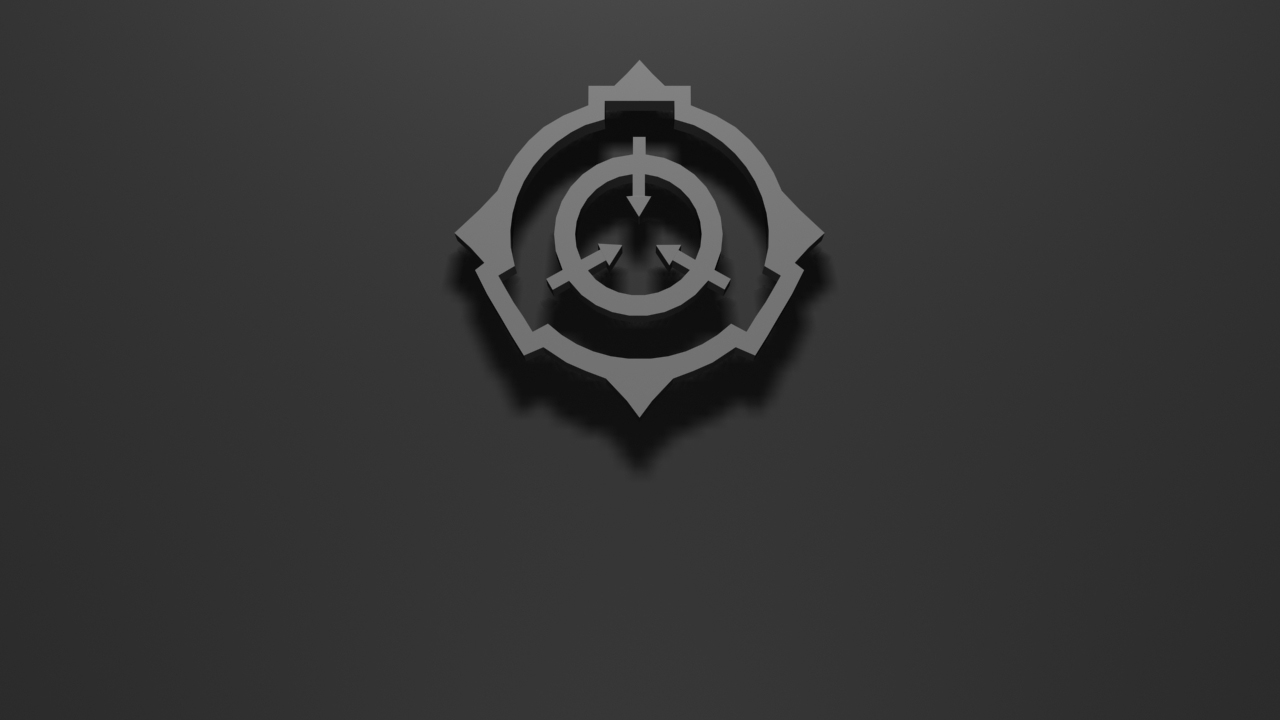 Now that I fixed this more basic stuff I can focus on polishing those year-old models and adding some other things. :D
I hope you like these and 'till next time.