We would like to welcome all of our new fans! The last week has been a very busy for Heldric. We have added a lot of new features and content to the game. Additionally we have had a great response from the community. Thanks for your interest and support! Our alpha testing is proceeding well with the latest build 5026.
First look alpha footage from Build 5026
And here is a few highlights from last weeks changelog: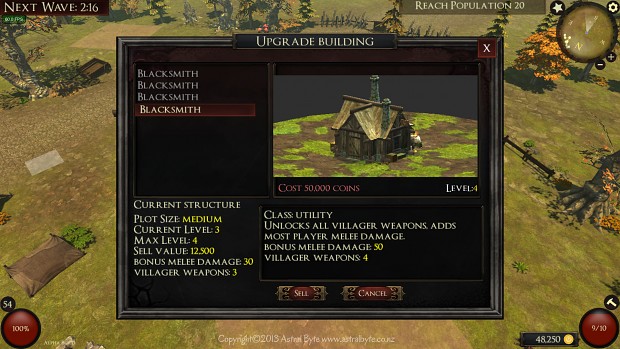 New Features
Each map now supports any number of objectives. Once all completed you are victorious. These can be any number of items such as population count, coins or survive for a number of waves.
Some structures can now be upgraded to provide area healing to near by ally units.
Blacksmith building (seen above) can now unlock weapons for villagers to use. Each upgrade level unlocks a new weapon type. These are then randomly given to villagers.
When villagers die you lose coins, so you'll want to keep them alive.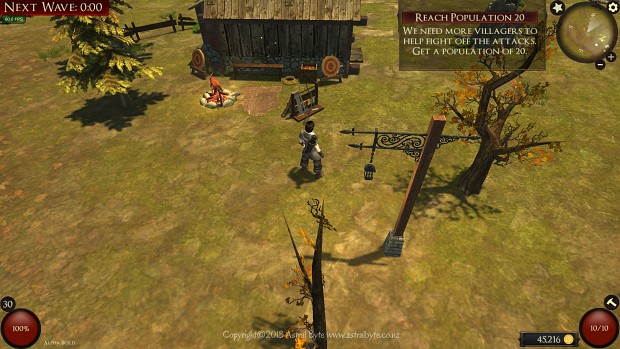 New Structure
Unlocks arrow production and use of bow for the player. It can be upgraded to produce more arrows in between attack waves
And of course there were a ton of bug fixes and other changes made as well.
You can help show your interest and support of this game by voting favourite. And be sure and leave your feedback and comments on our forums, we love to hear from our fans.