We've got some more screenshots for you today, this time showing some (of the several) work-in-progress building textures that are being revamped. The work of XL2RIPPR and KayBeeJay (environment artists) are really starting to take shape enhancing the visual appeal of the game. Working on textures takes talent to get right, and it certainly simplifies the need to totally re-model a whole building. That's not to say that these buildings may not get replaced with newer - higher poly buildings however (such as the big urban blocks, which yes, are still being worked on). Please continue reading this article for pictures, you should see a pretty big difference, and when you're up-close to them in-game, you'll notice much greater definition has been added.
Reminder: All veteran players of WWIIOL have received a "Free Play" subscription and can enter the game right away. Get the latest download or sign up at Wwiionline.com.
---
CAPTURE BUILDING
The infamous capture building, everyone goes through these and it's usually a blood bath. So updating this one, was an obvious choice.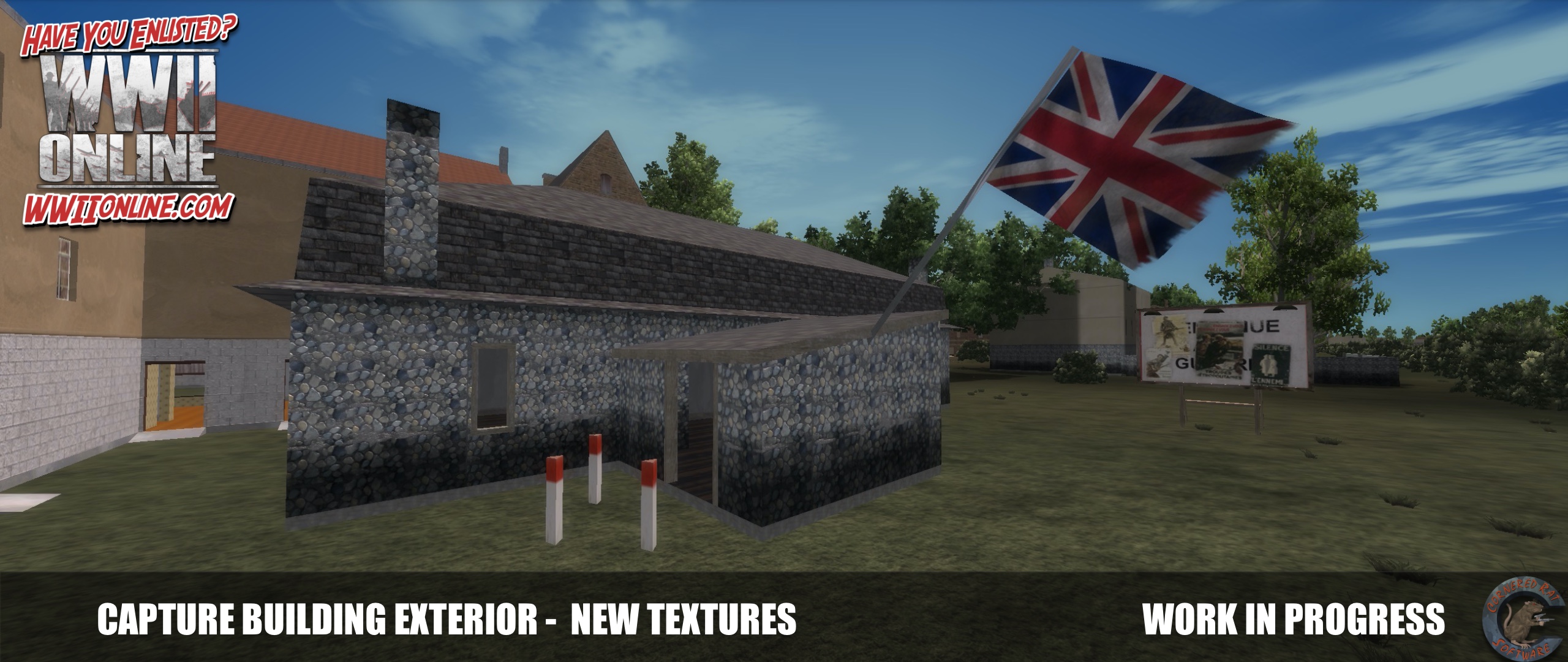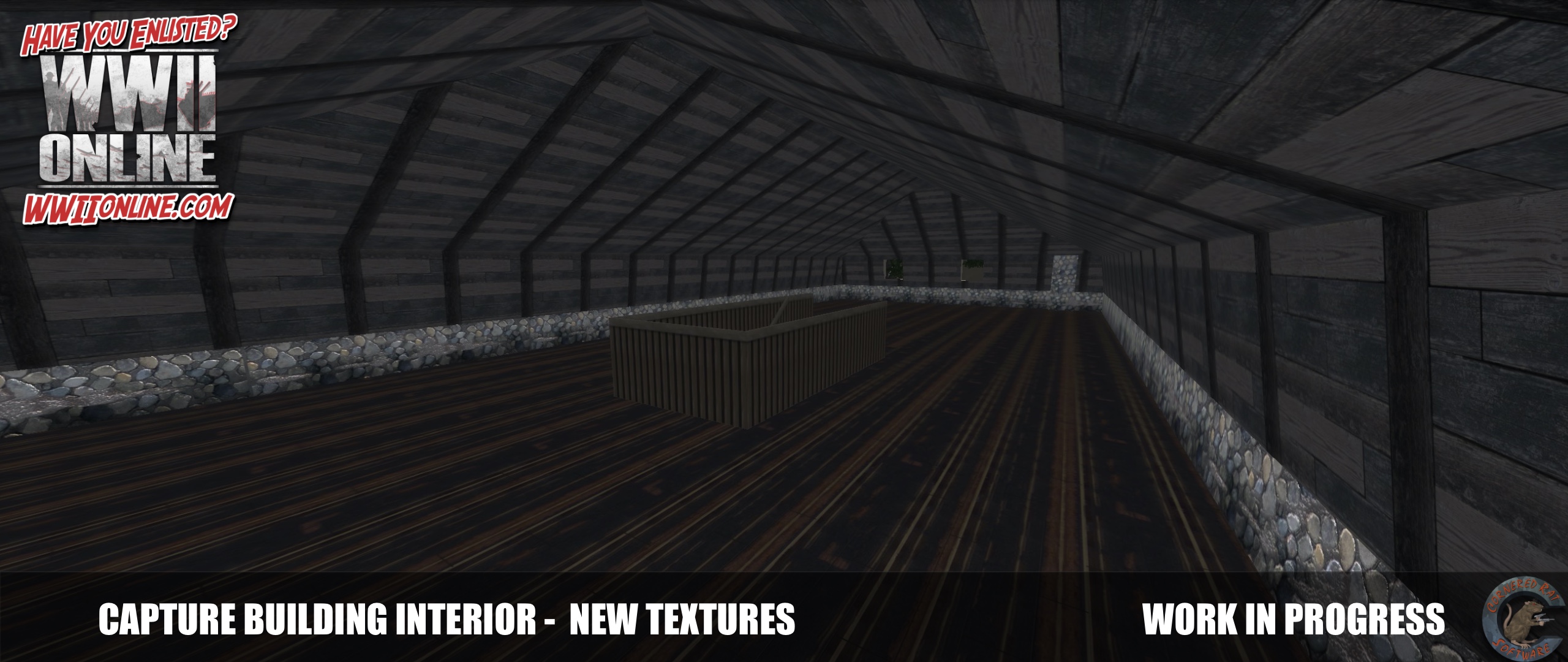 ---
CHURCH BUILDING
Ever felt like Jackson from Saving Private Ryan in the church tower? Well we've updated the textures in here too, woodwork at the bottom is great too. Weathering on the exterior gives it a much more realistic "outdoors" feel.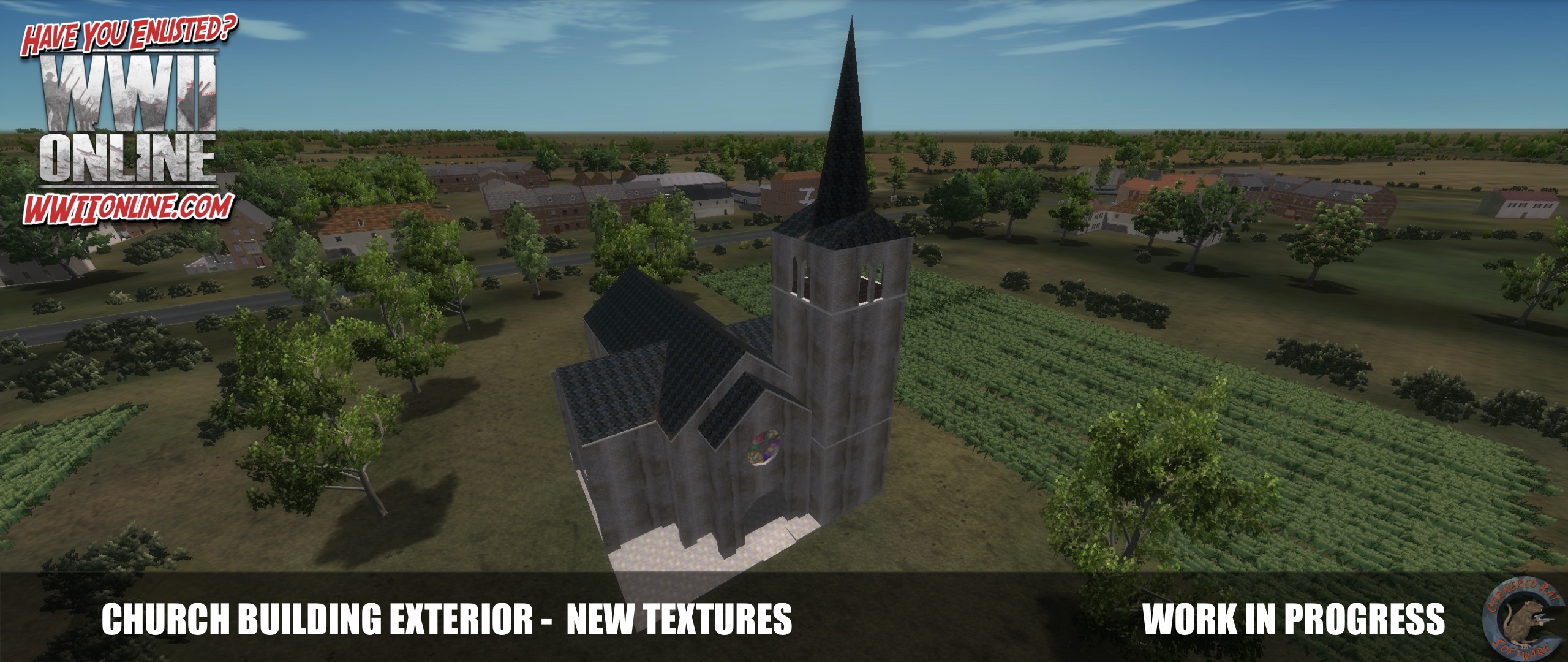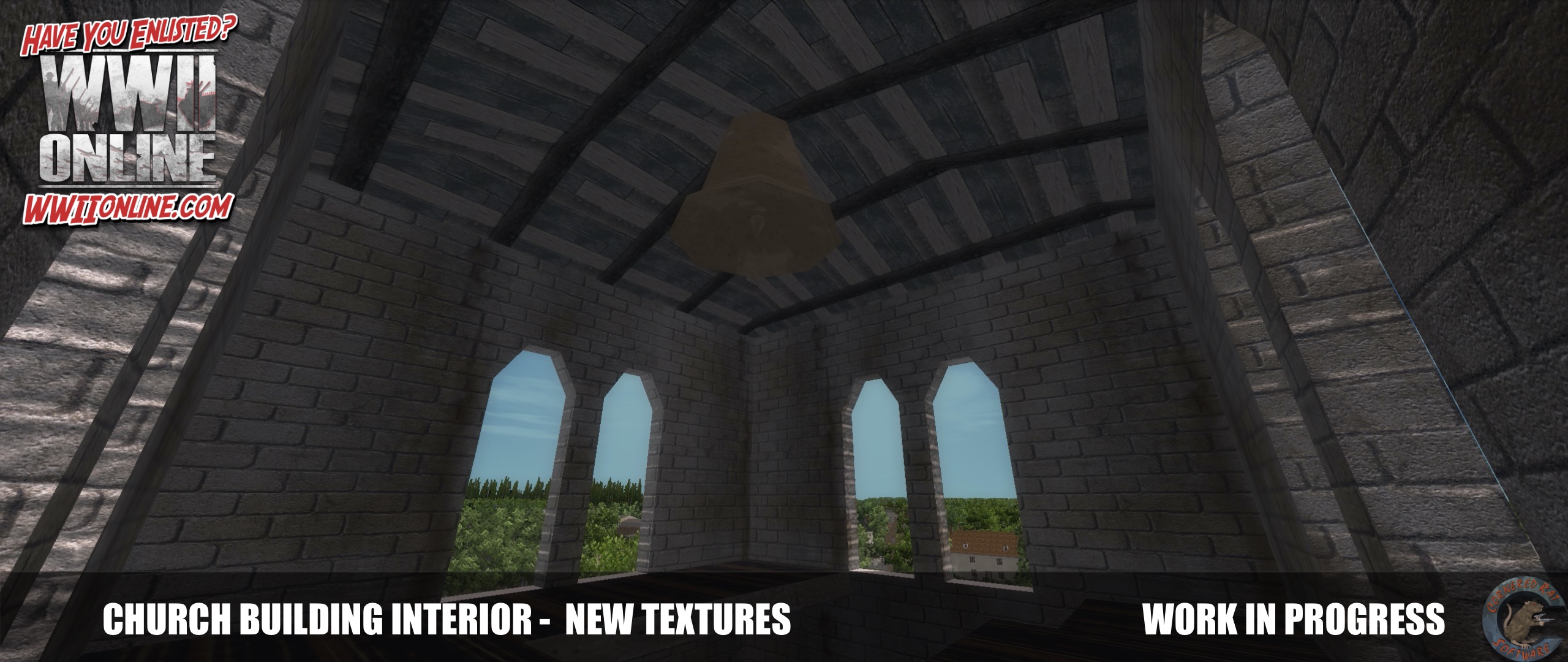 ---
DEPOT BUILDING (SPAWN POINT)
Just like the "Capture Building, this building has almost every player spawning from it and so, naturally it was an obvious choice to clean up a bit. It includes a new transparent fire escape with enhanced steel stairs, the brick across the interior and exterior has been redone and looks much cleaner.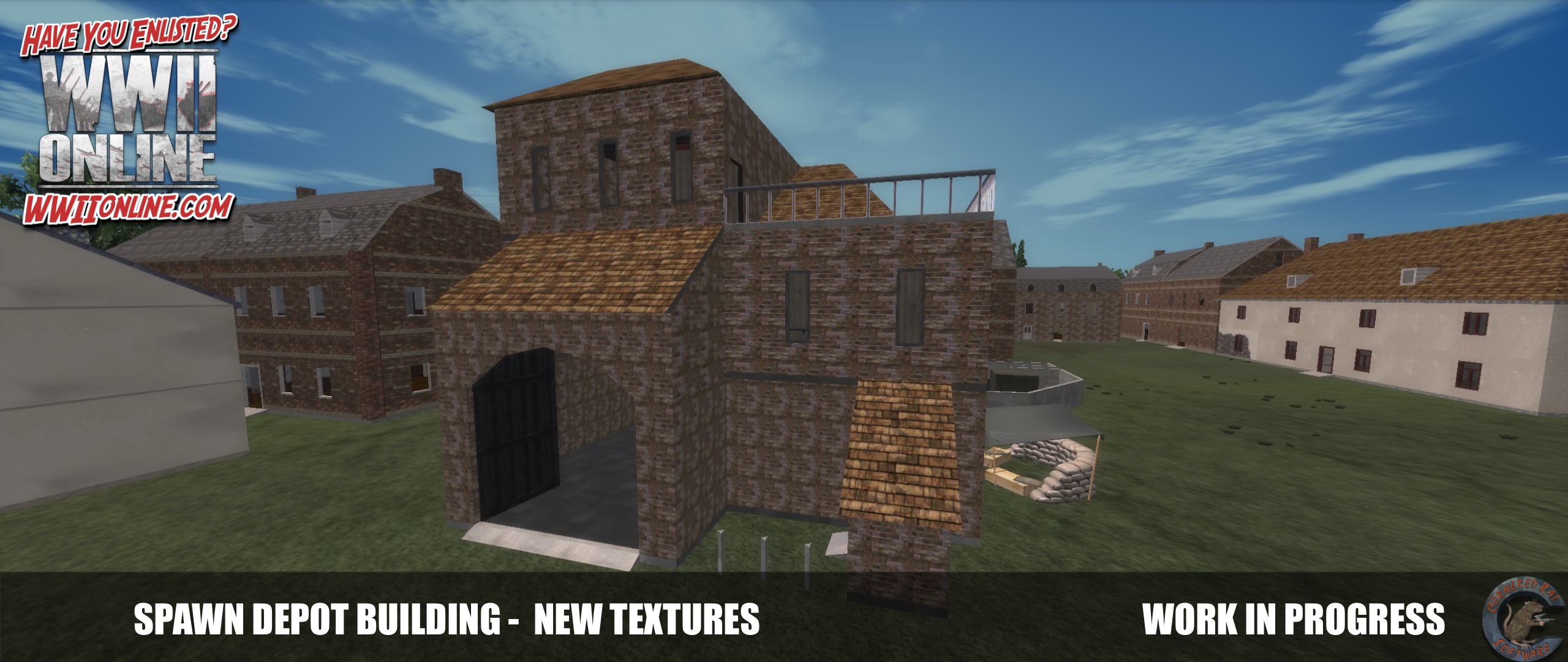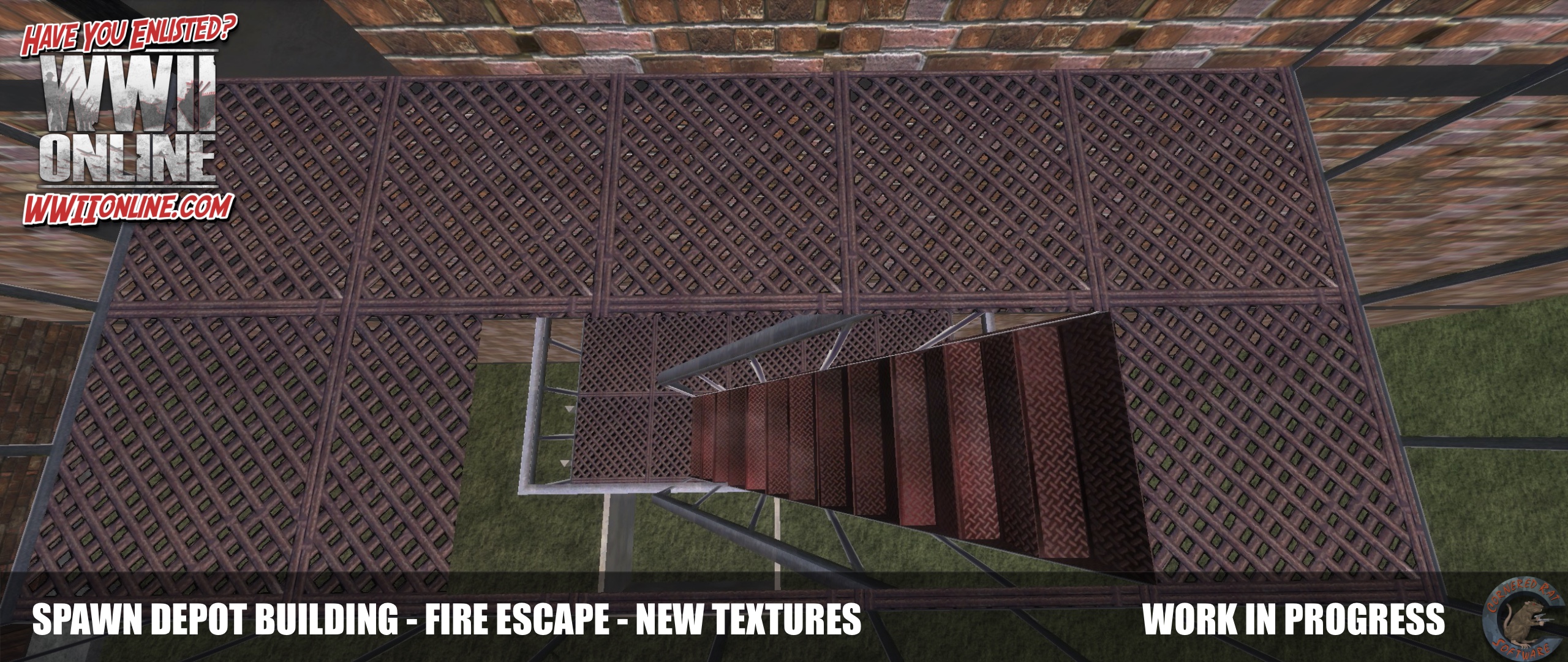 ---
VEHICLE SPAWN
Every tank and heavy weapon that spawns in WWIIOL comes out of this building. Players are going through this building routinely, so again, another obvious choice to clean up. All new brick texture, new wood paneling on the second floor and an updated roof.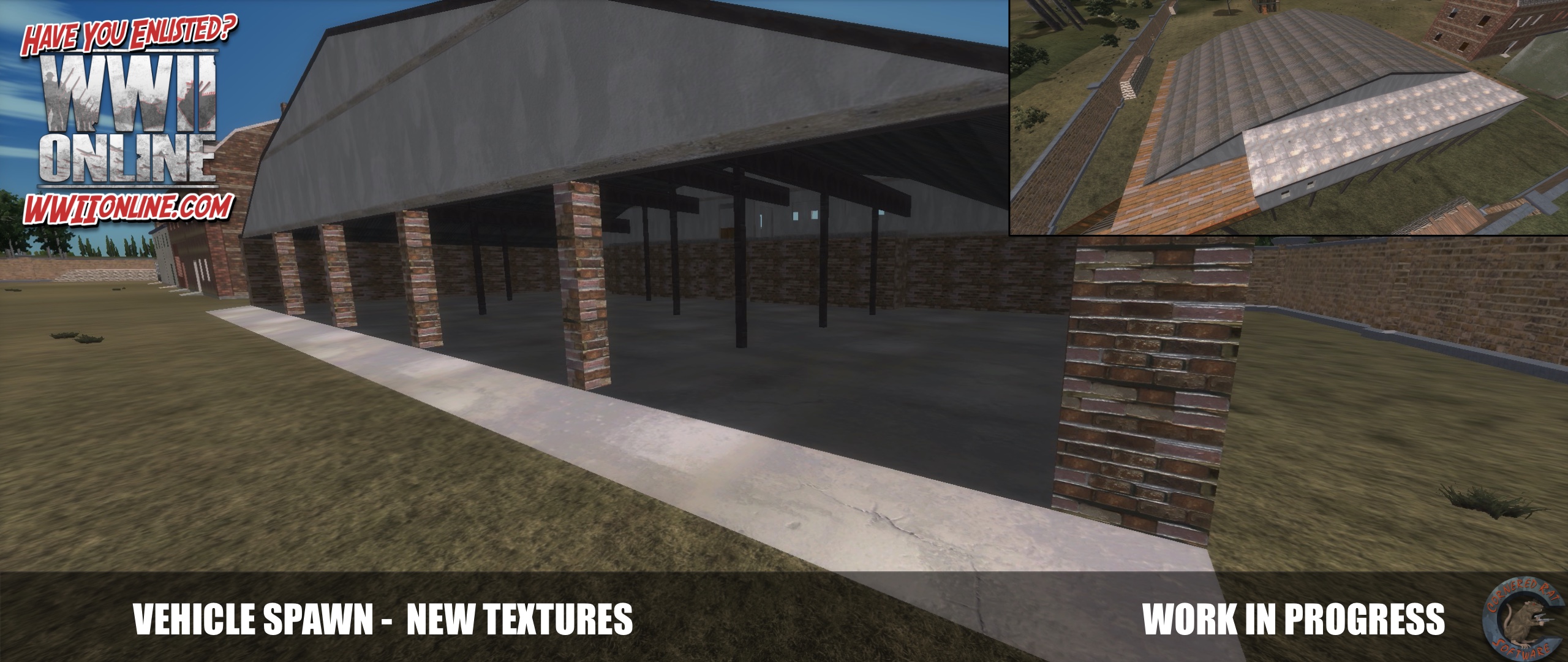 ---
SUBSCRIBE TO SUPPORT GAME DEVELOPMENT
As a 100% community funded game, your subscriptions keep us going very literally. We hope that the increased development and transparency of those movements work to increase your confidence and willingness to step up and support what we're doing for the game. We appreciate your support!
Thanks for reading and please remember to let every veteran player who is not currently subscribed, that their account is ACTIVE with a Free Play subscription and they can enter the game right away