Hello everyone, just an update on Forgotten Memories. If you have ever clicked on my profile or looked at the most recent screenshot I have released you may have noticed that I'm making my mod into a full conversion as I wish to add many new monsters and entities. But unfortunately I have not the skill for making such things. I plan to look into it and try to teach myself but if there is anyone talented out there who wishes to help me out then by all means please do or even teach me if you are that kind! If you are interested then send me a private message with pictures of what you are capable of and I'll see if I believe you are right for this project.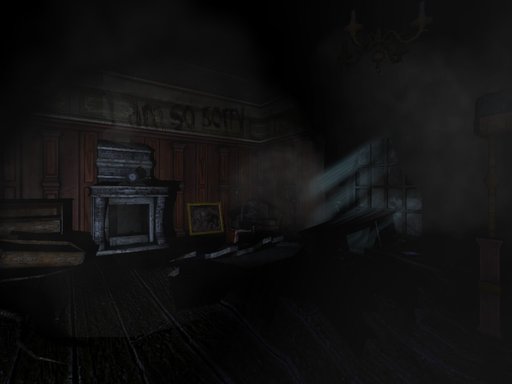 Also I am going to have custom music along with my mod. I'm not to bad at creating music but I lack the materials needed to do so. I have some custom music already but if there are any talented composers out there who are also interested, as before please send me a private message with what you are capable of and I'll see if I think you are right for the job.
A message to the thirty people tracking my mod, this weekend I will send you all a private message asking you if you wish to be a beta tester for my mod in the future once it has been completed as I need you to play my mod and to tell me if it is any good and to inform me of any bugs you may find. The first ten to reply will be given the mod once it is finished (It is not finished yet :P).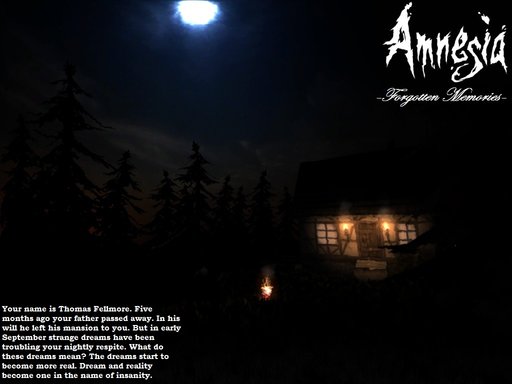 I'm working on Abandoned Factory with UnseenLegend which will also delay the release of this mod, I'm sorry if this causes any inconvenience. I have been trying to get Forgotten Memories released by the end of July because I wanted it to be released before Amnesia: A Machine for Pigs came out as the game was originally meant to be released in September by this year but now it has been delayed 2013 so I have more time to work on this mod and I once again plan for a September release.
One last thing, this I am not asking for help with but I plan to have voice acting in my mod. I hope that will make my mod much better so people will hopefully enjoy it more.
Thanks for your time and thank you to everyone who has helped me and tracked Forgotten Memories! Enjoy the rest of your day :).
Yours sincerely,
SMALLbutTALL