Hey People!

We are back with more news, although we are taking some time to launch news, we are working a lot in the game. Lets go to what matters!

New biome: Tundra

The winter is coming... and with it a lot of surprises! In this new biome, we have three new characteristic blocks: snow, ice and permafrost. The soil is bad for planting and strong creatures will inhabit the place, not to mention that is the place with the lowest temperatures of the planet!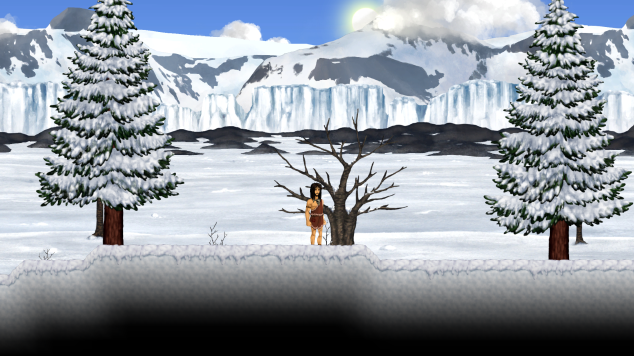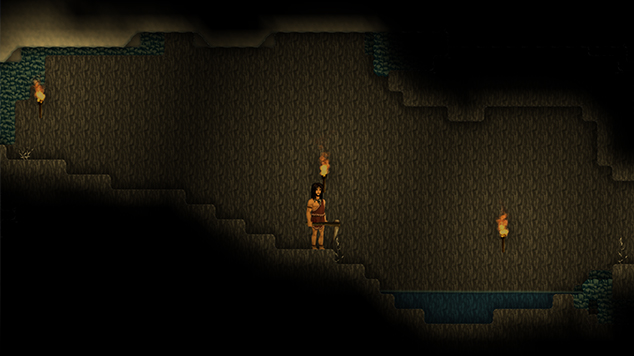 The new tree of the biome was made with multiple versions, with snow and without it to be used in other biome too.

New wood blocks
Now different trees drops different blocks, and it is possibel to adjust then to different positions, like the log (front view) and the vertical version.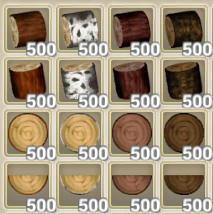 This increase the construction possibilities: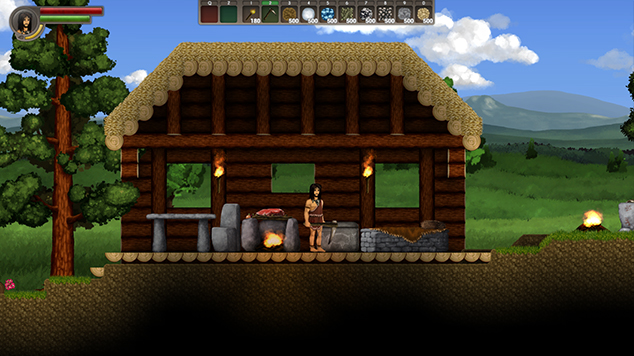 New UI
We finally have a UI that doesn't feel like "Programmer Art", everything was redesigned to improve intuitiveness and a bit of eye candy.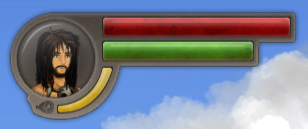 Life, stamina, and hungry bars with the beautiful face of your character.

Toolbar with the common slots from 1 to 0 (hotkey can be customizable) where you can have your tools and blocks and two new slots:
The Quick Slot (red background): you can put consumables here and the character will use it without unequipping your weapon, tool or whatever you have in your hands.
The Weapon Slot (green background): this slot will equip your weapon (equipped in the weapon slot in the inventory), different from other games you cannot put weapons on the common slots, you need to equip then in the inventory, we made this to better manage equipping weapons in both hands. You can equip two sets (each set have left and right slots) of weapons and can equip then with the Weapon Slot in the toolbar, and change sets activating again the Weapon Slot.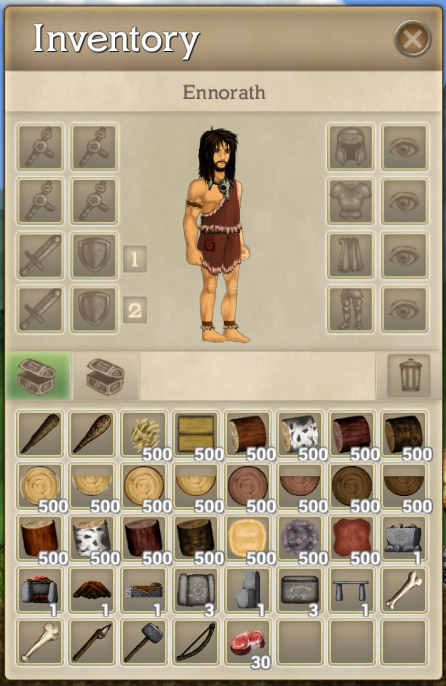 In the inventory you can see all the stuff you have collected in your adventure and equip then. The armor set is composed of four items: Head, Chest, Back and Pants, beyond that you have four accessory slots (Accessories are items with stats bonus or special skills). And you can equip your weapons here.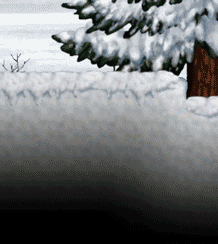 Here is how you will know what you have just collected without open the inventory.
Craft
After so many months working on this game, it finally have one of its primary features, the craft, the skill of beings to manipulate materials and create complete different things, that is the core of evolution of human kind, without craft and technology for craft new things we would still be in the prehistory.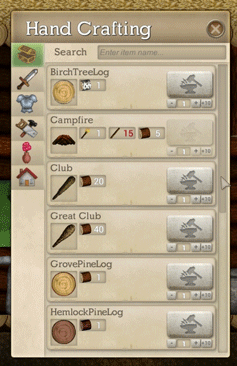 Here a list of things you can craft will show in a list with the all necessary material. You can filter items by choosing a category in the vertical bar on the left or by the searchbox.
Interacting with a crafting table will show different items that can only be made on the table.