Hey guys!
This past month has been pretty good, and I've done quite a bit of work on story, style, and gameplay!
So let's get started!
Video Update
If you don't want to read, I made a little update video for ya'll! This is just something I threw together to show the updates I've done since last time. YE! Sorry about the terrible quality, OBS is strange sometimes.
(NOTE: I threw in skyrim music for temporary atmosphere testing - please don't sue me Bethesda, I swear I'm just borrowing it. Thx.)


Relight
First off, after realizing that half of the games on the market have the words "hero" in it, I decided that having a game simply titled "HERO" is just to unfindable on google and such.
Therefore, my current idea name is "HERO: Relight", but can be referenced as HERO as well. We shall see, I guess! If you have any better ideas for names, feel free to comment them!



Story
The story has been upgraded, featuring a new character: Aro. He's your brother who left to adventure long before you also leave. You'll meet up with him every once in a while!
The lore has also been implemented better: now the backstory fits into the world itself, and you can try to figure it all out if you want. And if you don't like story, then just play the game!
Also, the first boss fight (titled "The Knightmares") has been designed, just not programmed. Ye.
Style
After a bit of thinking, I've realized that the flat shaded style just ain't right. Well, mostly. Currently my idea is to use glorified retro textures for the world -
in other words, use pixel textures with normal maps for the terrain, trees, and dungeon walls - but not for the characters and moving platforms. I really love the mix, it just seems so... right.

I've also implemented simple grass, as well as grabbed a few free textures online for temporary use. I ain't no pixel artist, so if you are interested in working with me, PLEASE msg me!
Other updates include better torches, birds, colored fog, and fog planes.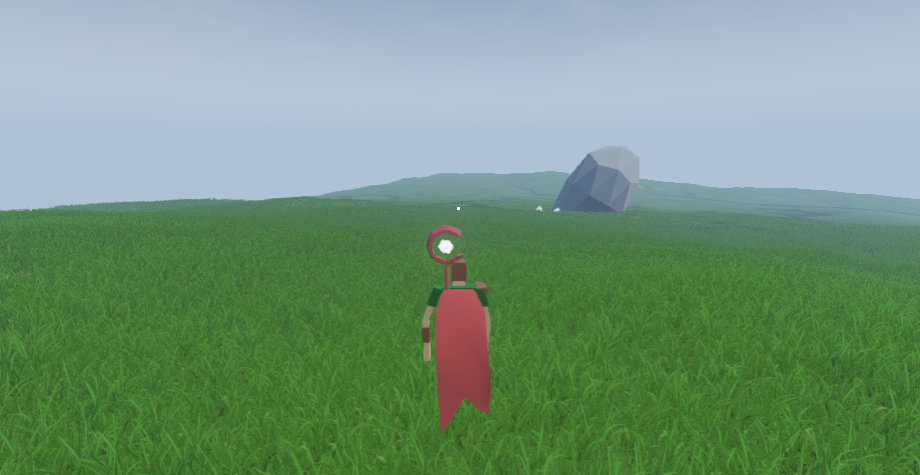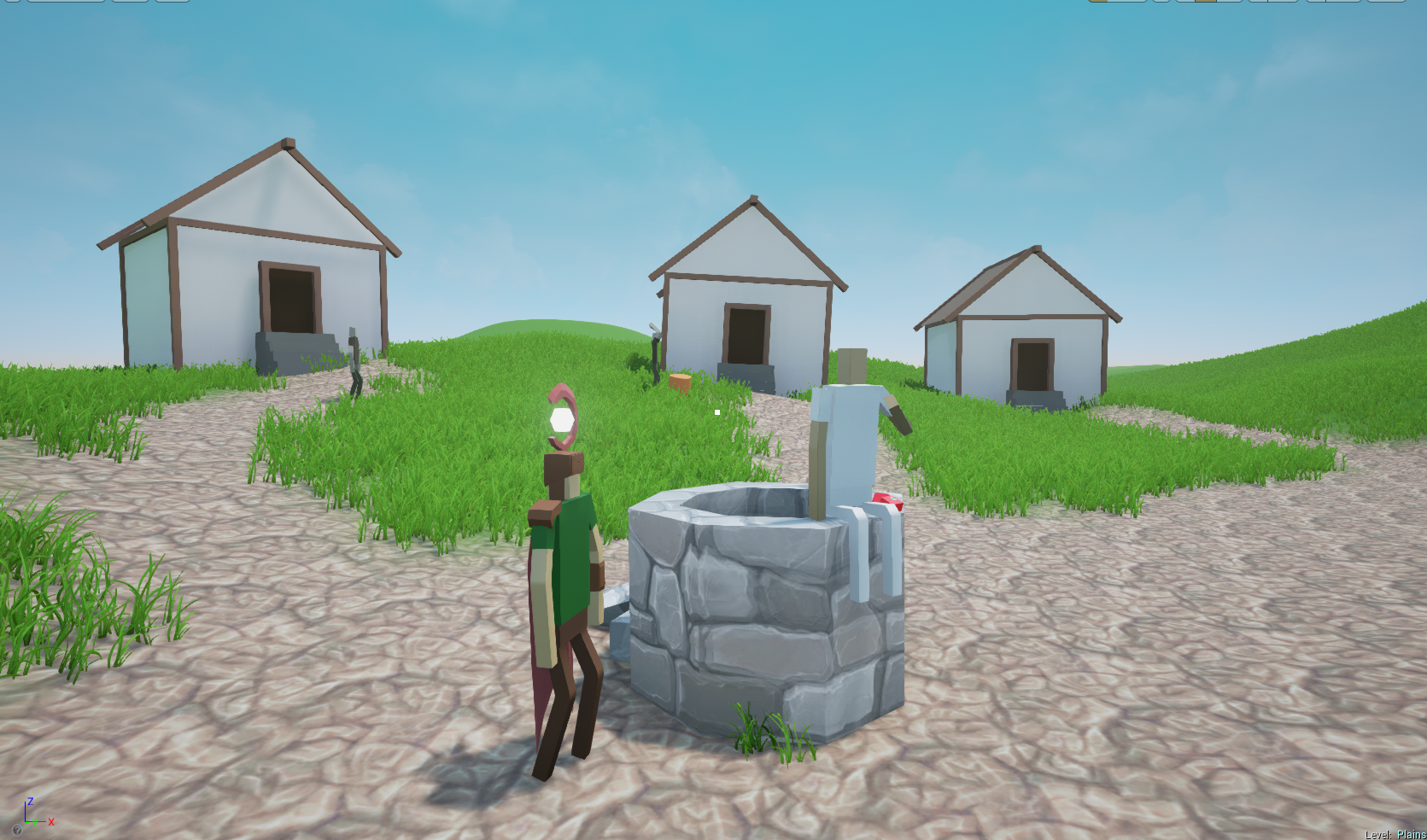 Atmosphere
I've started adding sounds effects, and I love it! Just adding like 6 effects makes the world turn alive, it's awesome! See the video if you wanna hear!
Also, the mix of textures and flat shading is pretty awesome, as well as the grass effects. Basically, I want a world that feels alive, even if it don't look it! :D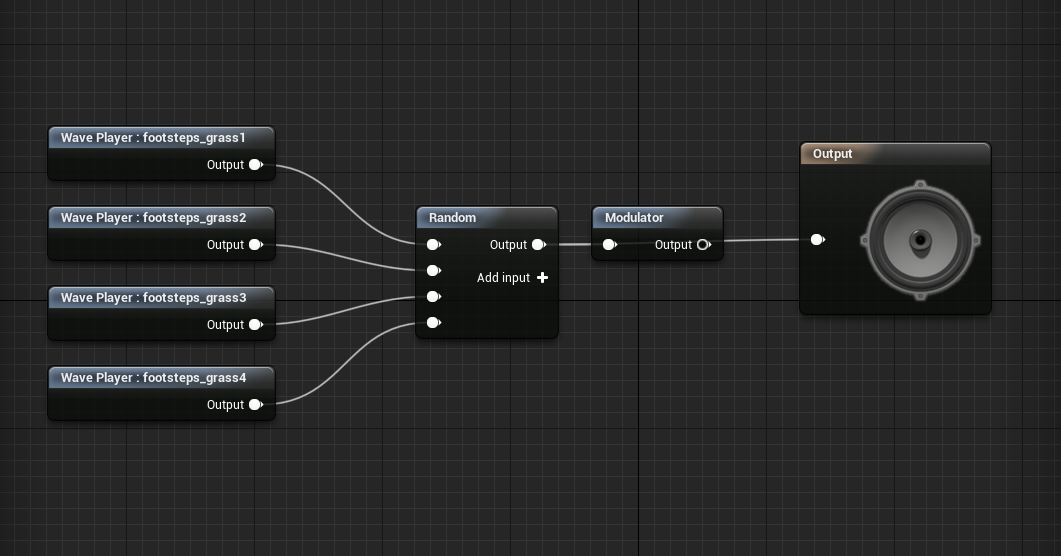 Dungeon
I've started the first mini dungeon - The Mine. It includes the old puzzle from the last post, (although it's broken) and a new simple puzzle. I had to reprogram the entire puzzle system, and I haven't finished. Soooo yeah.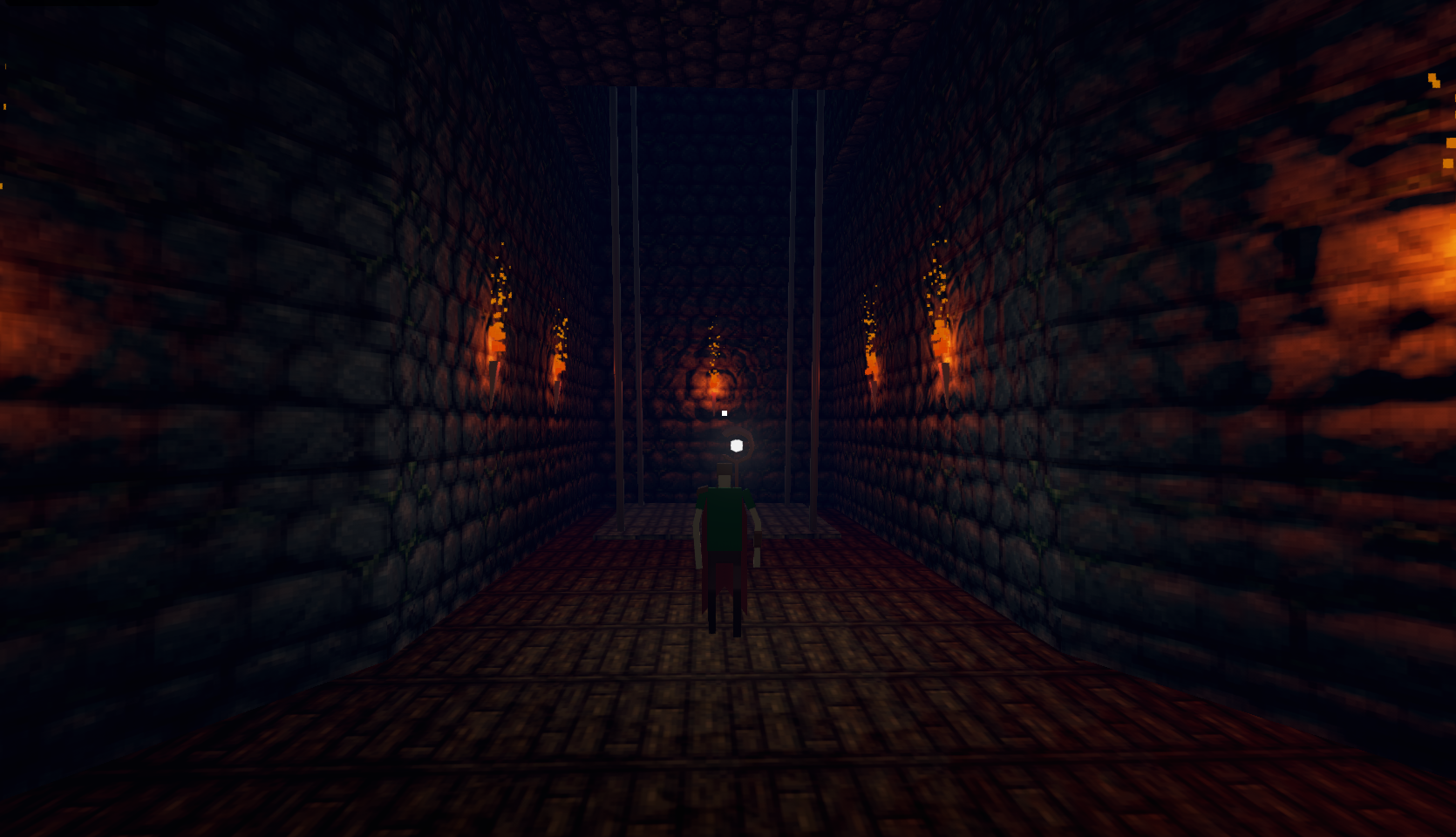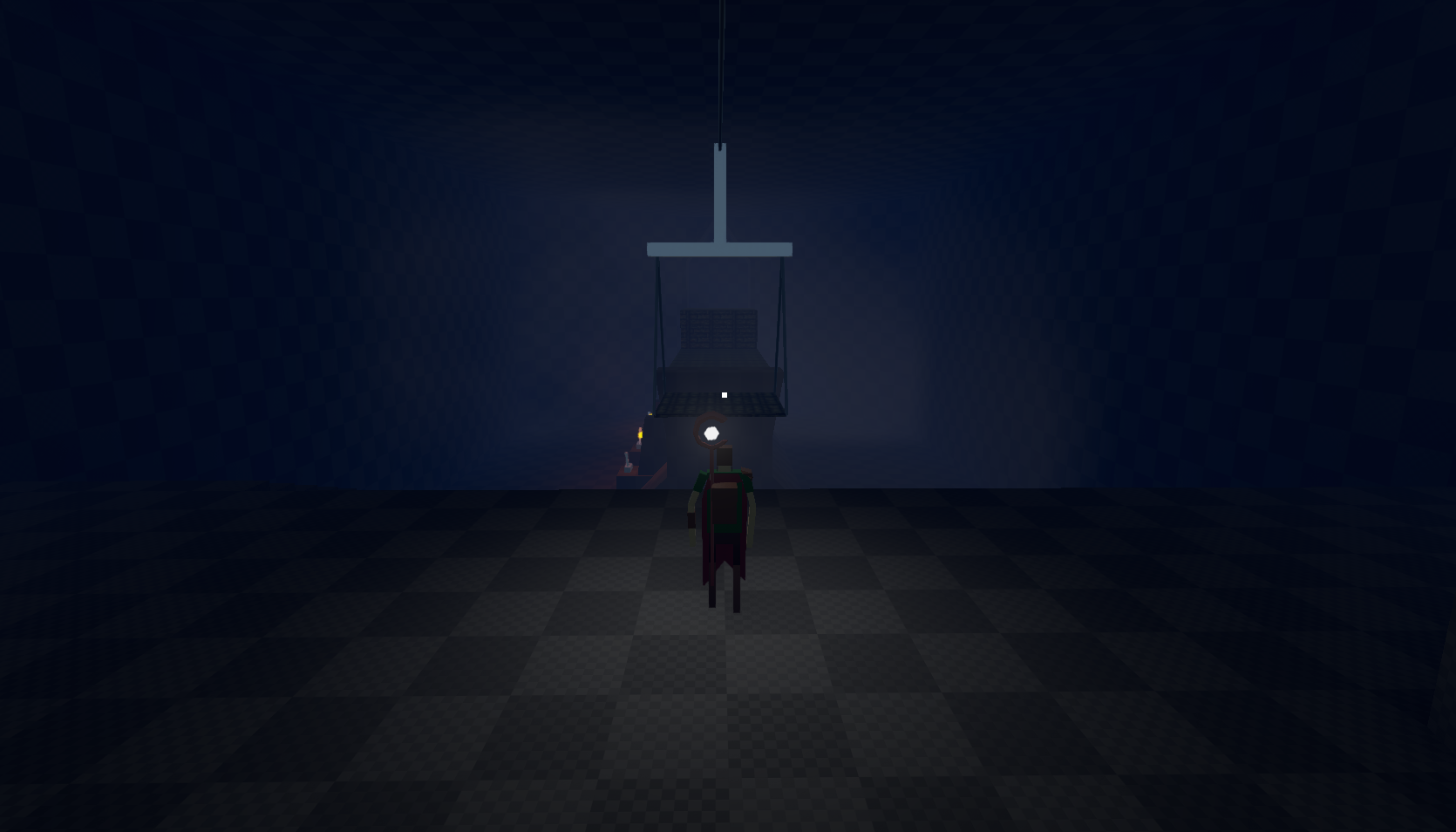 Farewell
And that's it. The month of April. Excited to see what May may (haha) bring us! I'll be graduating High School this month (woah), so that probably means I'll have way less time to do stuff... however after this happens I should have loads of time! :D
If you have any comments or thoughts, please post em! Also, if you are a pixel artist and is interested in working with me, PLEASE message me right away! I'm pretty desperate! xD