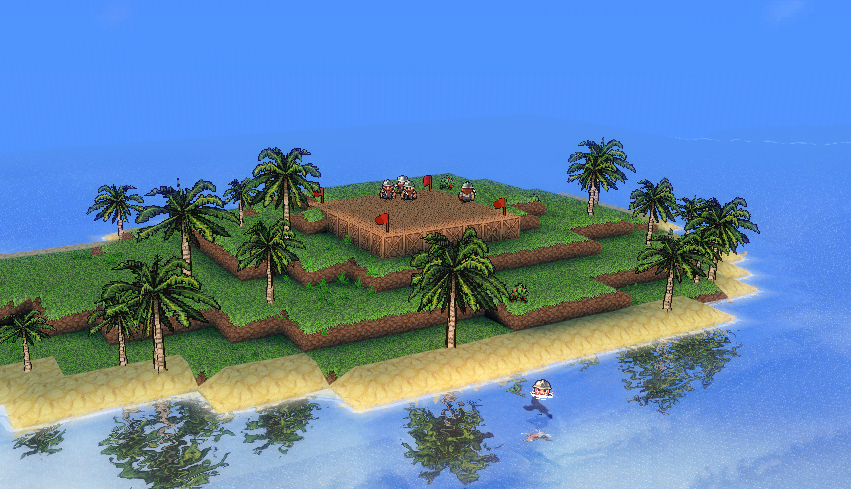 Kickstarter News
Hey everyone, we've had a great showing so far! It's only been four days and we're already at greater than 50% of our goal! We just need to push for a few more days at this rate and we'll be sure to reach our goal! This has happened much faster than I can put out updates.
Our $8 "early bird special" tier is gone. That's amazing! If you missed out on the early bird special, you can go for the $10 tier, which is the same.
Pre-Alpha Prototype
We're happy to announce the release of our pre-alpha protoype to backers and non-backers alike! You can get it here. Feel free to play it, and keep in mind that our game is in a very early state right now! I've also recorded an honest 20 minute video describing what we have in our prototype.
System Recommendations:
Windows PC Running Windows 7 (Windows 8 may work, but not Mac or Linux)
Mouse, Keyboard (preferably US Layout)
4 GB of RAM 8 preferred
2 Core processor, 4 to 8 preferred.
Video card with at least 128 MB of VRAM (512 to 1 GB preferred)
We have several updates up and coming about technical and design details of DwarfCorp. We're excited!