Hello everyone and welcome to a special update 24.
First off let me start off by saying thank you for being patient with us. As school's end draws near, it has been crunch time with all of us, not even mentioning how busy our personal lives have been as well.
Now that summer is right around the corner, we should be able to churn out more content and continue to grow even more so, so stick with us for the time being.
Lets get this started
Phone has been working on some awesome psp sniper rifle animations:
Our Russian concept artist Decepticoin has made some new artwork showing off the Air exchange and Alyx's cache nearby. Enjoy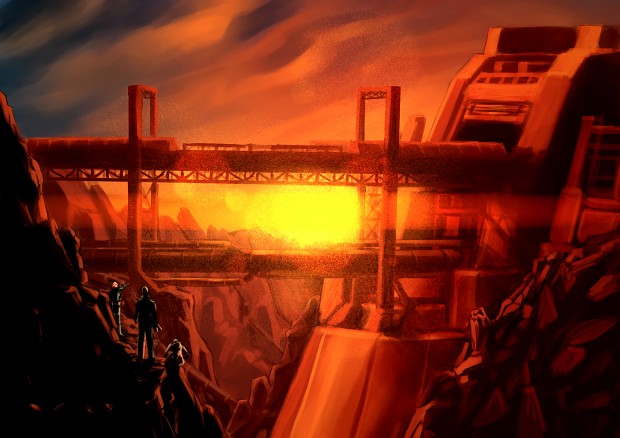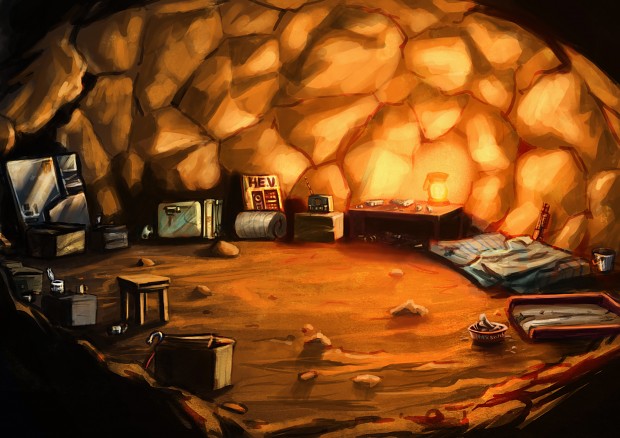 We have been recently interviewed by IndieComplex- bare with me as it was late for both hangman so forgive us for any rambling; and I and was using the worst possible 8 year old webcam with a built in mic. Not totally planned out either, but it should bring a little clarity to a few questions you may have had. I plan on having a more formal chat with a better microphone soon with more team mates. All in all we had a good time and look forward to more. Thanks IndieComplex!
I've finally decided its time to have a closed multiplayer beta of the Psp's PC port.
Here is some info on that:
- We will be using the older animations/arms for the beta, since most of the new animations on the new arms are unfinished
- Total of around 4-6 maps on a cycle
- Possible adding a survival mode
- 12 weapons each with secondary functions
- Awesome in-game music
- A taste of whats to come with conscript
I'm still deciding who I'm letting into the private beta, but at the moment if you haven't been added to the group already then send me a pm telling how long you've been a conscript watcher, a little about yourself, what would make you a good beta tester,etc.
Make sure you have a steam account since the group takes place there!
As you've noticed on some of our recent psp screenshots and read in the info boxes, our psp conscript- along with a few of our fellow psp benefactors have now moved onto the Dquake engine yet again.
This new engine fixes problems such as the hl1 bsp memory leaks, great particles to choose from and add on our own, new model formats, decals, and much more. It will be a little journey to use the engine to its full potential, but it will be worth it in the end.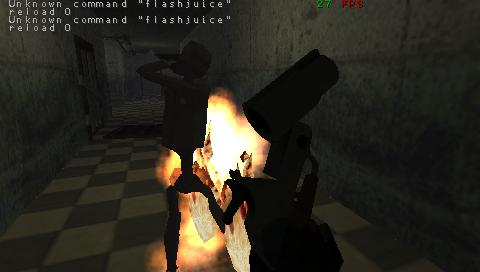 Conscript on the source engine will be getting some love no doubt, its been off to a bit of a slow start but we're getting there.
We will be choosing a name for the PSP conscript soon, since it has become confusing for many of our fans and new team mates to distinguish them apart.
As a side note I'm going to Animazement this weekend dressed as a conscript, handing out business cards. If you're one of those people who've found yourself here from that, say so and ask any questions you may have :)
Don't forget to check out Left 4 Quake and Cause of War as well, our psp teams are basically one big team at this point, and they've got some good stuff going on over there.