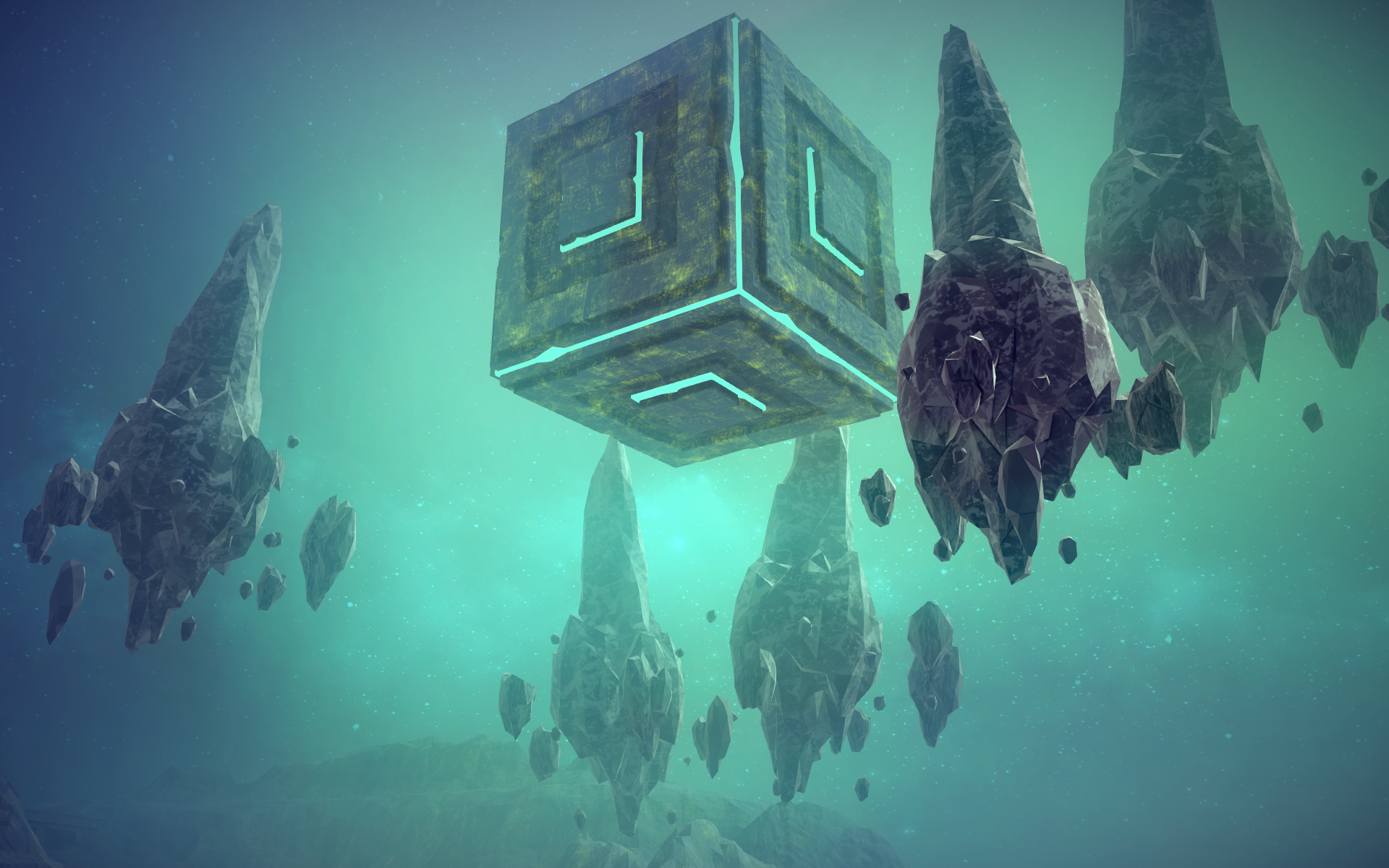 Hello everyone!


Today is the day that we're launching version 0.3 of Besiege! We had planned to release it Friday night but unfortunately we ran into some very pesky bugs at the last minute and its taken most of the weekend to resolve them, so we're sorry for the delay!
Version 0.3 includes two new sandbox levels as well as the new skin/model loader for importing custom textures and models into Besiege, alongside some bug fixes for a variety of issues.

The New Sandbox

Since the very beginning of Besiege, the sandbox environment has been the most popular choice for builders, machine fanatics and youtube showcases alike. For these reasons we spent a bit of time examining why people like the sandbox environment and what improvements could be made to expand the player's experience.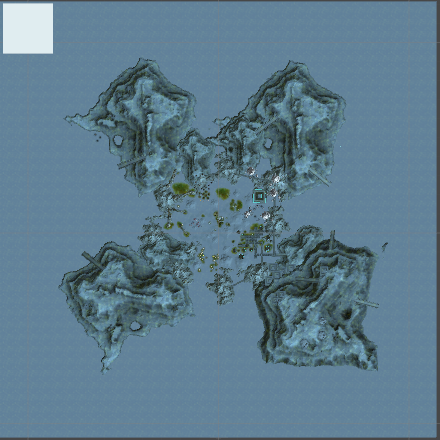 The new sandbox environment is quite a bit bigger than the old one. The above image shows a white square overlayed to represent the size of the old sandbox level. It includes structures and elements from the game you've played through thus far and some that you haven't experienced before! The level was designed with aircraft in mind, so should prove a more interesting testing ground for your flying machines.

In addition to the sandbox level shown above, we have also added another sandbox environment that is quite large but is quite barren in features. Those of you that love to create huge machines, this level should be just the thing for you!


The Skin Loader

The other part of this update is the new 'Skin Loader', used for importing custom textures and indeed models to replace the default blocks in Besiege. Downloading and using custom textures/models is as simple as copying files into a folder or subscribing to a pack on the workshop. Once that's done you will be able to apply your new packs to specific blocks or an entire machine.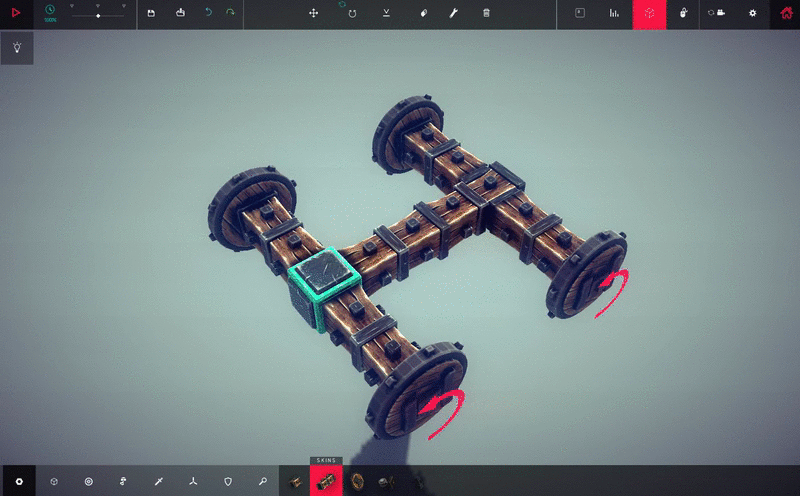 Creating your own custom texture & model packs is also a very simple process and we plan to produce a video tutorial showing you how it's done. But all you really need is to copy an image into a block's folder and then it can be loaded as a texture, likewise creating a .obj model and putting that into a block's folder will load the new model! Note that you don't have to have a model to change a texture and you don't have to have a texture to change a model.

As part of the 'Skin Loader's' implementation we've reorganized the workshop and divided items into two separate types, Machines and Skin Packs. We've also created a new sub-section of the modding board on our forum, specifically for the publishing and discussion of Skin Packs.

I've also thrown together a basic guide on how to use and create Skin Packs, which can be viewed here: Forum.spiderlinggames.co.uk

Alongside the above we have a number of bug fixes which will be listed in the patch notes at the bottom of the post.

We know that many of you are desperate to get your hands on new campaign levels and, as we've said in the previous fortnightly post, we are working on them. Unfortunately we can't say yet when they'll be ready but we hope that it will be worth the wait!
I'd also like to re-iterate that development is continuing on a number of features we, and you the community, want to see in Besiege before its official release. We're also aware that some of you fear that Besiege will be one of those early access games that loses its way and never finds a release date, be assured that we have an internal roadmap and release target.

With all that being said, we really hope that you enjoy these new additions to Besiege and we can't wait to see the creative stuff that you guys come up with!

Cheers,

Von

Changelog V0.3

ADDITIONAL CONTENT

Added New Sandbox Level
Added New Barren Sandbox Level
Added Skin Pack System

IMPROVEMENTS

The Source Cube Block has had a bit of a makeover
Added Steam workshop support for Skin Packs

FIXES

Fixed issues affecting the Drag God Tool
Fixed an issue with Un-doing/Re-doing caused by duplicate guids
Fixed an issue causing the rocket block to put out fire
Steam is now able to push rockets
Pre-extended Pistons should now rotate correctly
Fixed a bug with save files, preventing machine information from being loaded correctly