So we are working towards the second stretch goal with seven days to go and I thought I would talk more about what we have planned for this. Basically all the generated content that you create during a game is stored in strings. We can send these strings across the net from PC's, tablets, phones and other devices to a central server. So what we would we do with that you ask. Well here we are have several ideas i'd like to share...
Historical Records: In game you can dock at Space Stations and the idea is one of the station function options would be to review historical records. View other players races, You would be able to see their ship, race avatar, planet, Captain name and a record of the exploits. Kinda of a cool way to see what other people are doing in the pixelverse.
Encounters: We could with the server make it so some of the races you encounter in your current game could be other players races. So I generate a race play my game and have a certain ship design and weapons layout, you might play your game and encounter my race as a NPC or enemy. We can extend this idea and track in your historical documents what races you have battled or made friends with from other players.
Melee Combat: Search online records and select other player created races to do combat with in a separate melee mode. And we can then store the success rate of downloaded races in the historical record how they fared against other players.
Web Viewer: We would also create a web based interface to review all the race historical records using HTML5, You could search out your own races and see their stats, or search other peoples submissions.
Editor
I also today I finally got the ship editor to behave bug free, and include not only symmetrical editing but also the most requested asymmetrical editing mode. So I decided to craft a few ships for fun.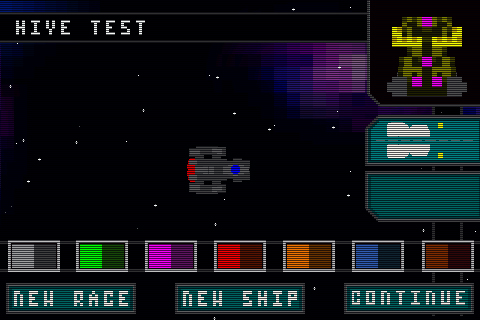 Battlestar?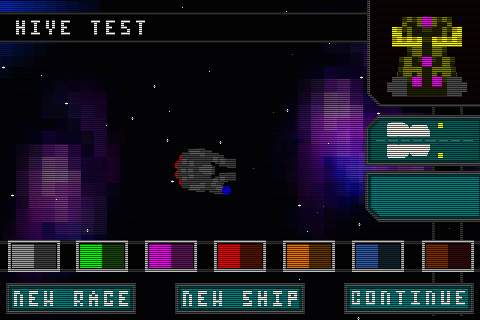 It might not look like much but it's got it where it counts...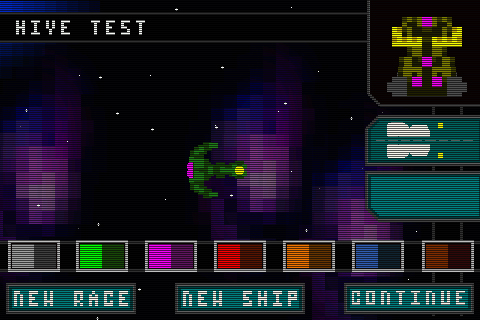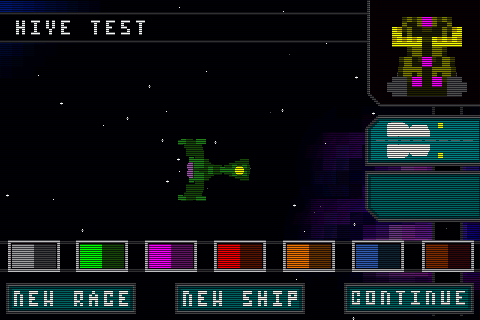 We are Pixlingons!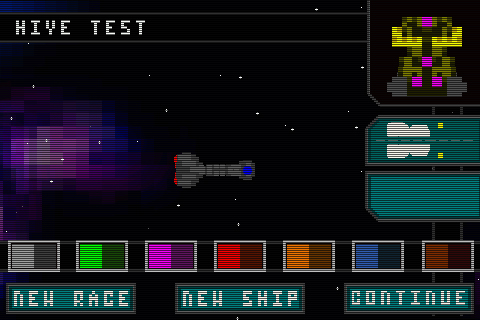 I'm sorry Dave I am afraid I can't do that.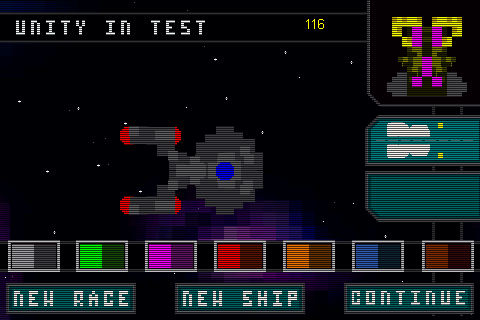 Trekking along!