New Achievements
Four more achievements have been added. Each one attempting to teach the players the nuances of each spell type. One such one is Enchant Enemy. Sure, you can enchant yourself. Even allies. But the fun comes when you learn to debilitate your enemies!

Of course, what's a new achievement without a title!

I also added this handy achievement button to the main menu so you can track what achievements you've achieved as well as their rewards.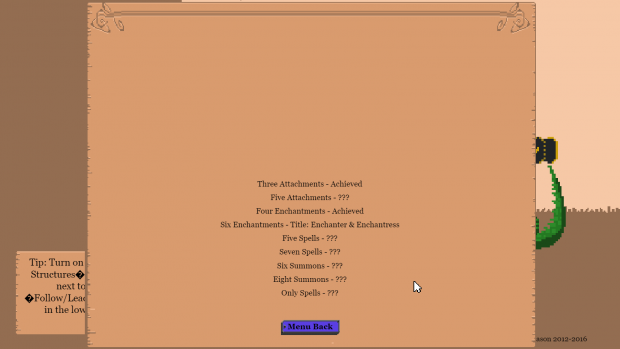 New Unlockable
For those brave enough to complete difficulty five, there is now a new reward to unlock. The reward is well worth the effort though. Good luck!

Tutorial and Other Fixes
I spent a bit of time touching up the tutorial just a bit as well as a few other additions.
Now return to camp is a button and not an alternate attack. Hopefully this will be easier to learn and remember for players.
Missions now have a split for difficulty. Harder missions only show up on harder difficulties.
The Steam overlay should now be working properly (thanks MadSpy).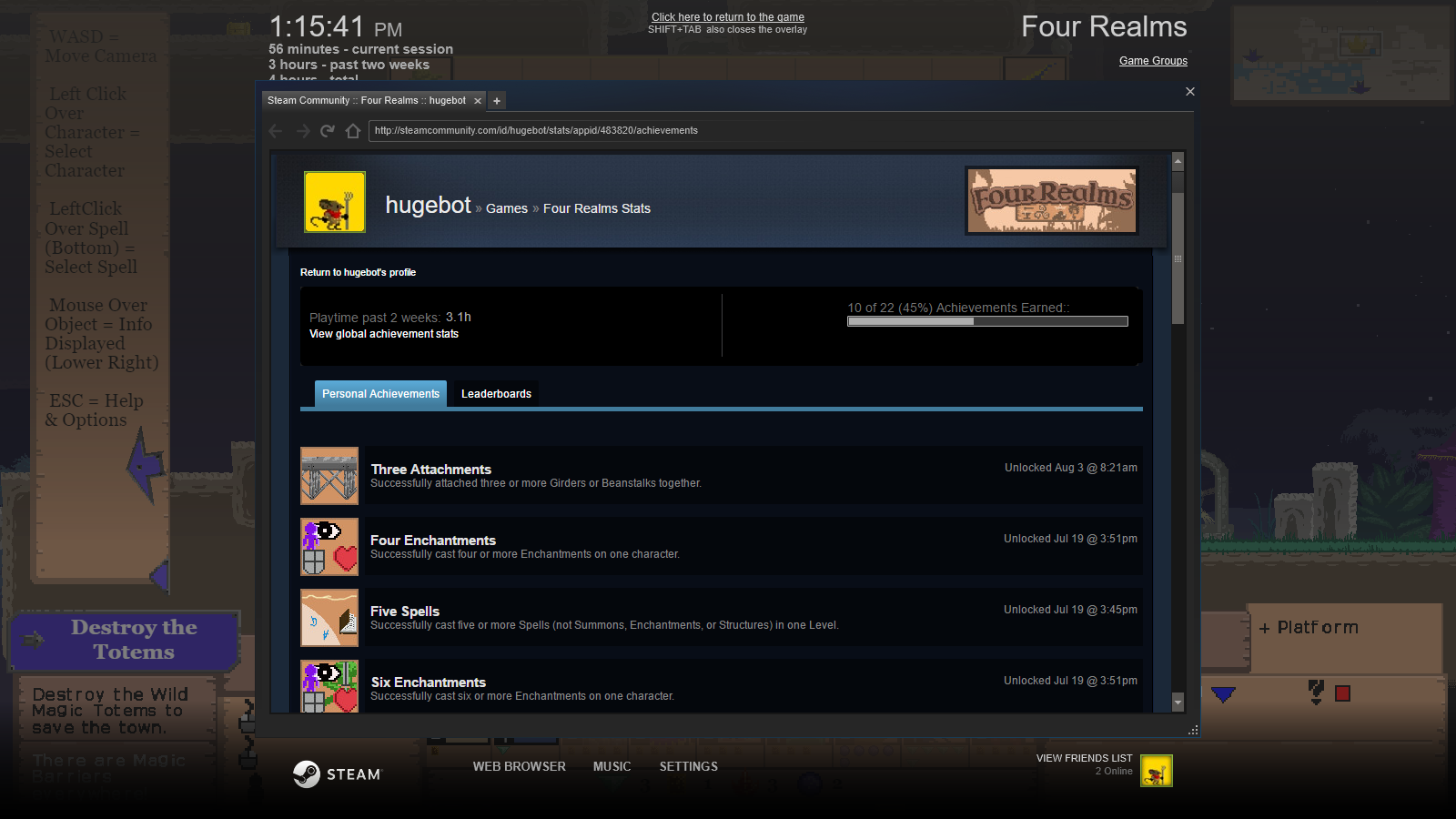 As always thanks for reading. All questions and suggestions are always welcome!
-Del
Oh, and I added bubble effects. Bubbles!!!