Based on what little feedback I've received so far, I've got a few gameplay changes coming up for Evelin's Mirth, as well as basic content additions.
While there is a fully functioning save feature, even during a long game it can be nearly impossible to find both coins and a well. Though there is a well in each level, the chances to spawn are currently at 1/10. Because of how difficult they can be to find I'm going to double the spawn frequency to allow players to have an easier time saving.
If anyone has gotten far enough, they'll notice that the second environment, the "metal set" has no levels that go off the tracks. The first priority here will be adding the indoor/off track maze levels in. Once this is complete I can start implementing the third environment pack. While level design is easy, it's very time consuming, so the third environment (anything past level 50) will be some time coming.
As always I'm striving to make the game run faster and better. I'm a terrible code writer and well aware of performance issues. While I doubt I can make drastic improvements at this point in development Each update does improve the performance a little in small areas.
Also, I am aware of a few small graphical bugs when looting lockers and desks, and I'm currently trying to fix those. As far as I know these are the only serious bugs the game currently has.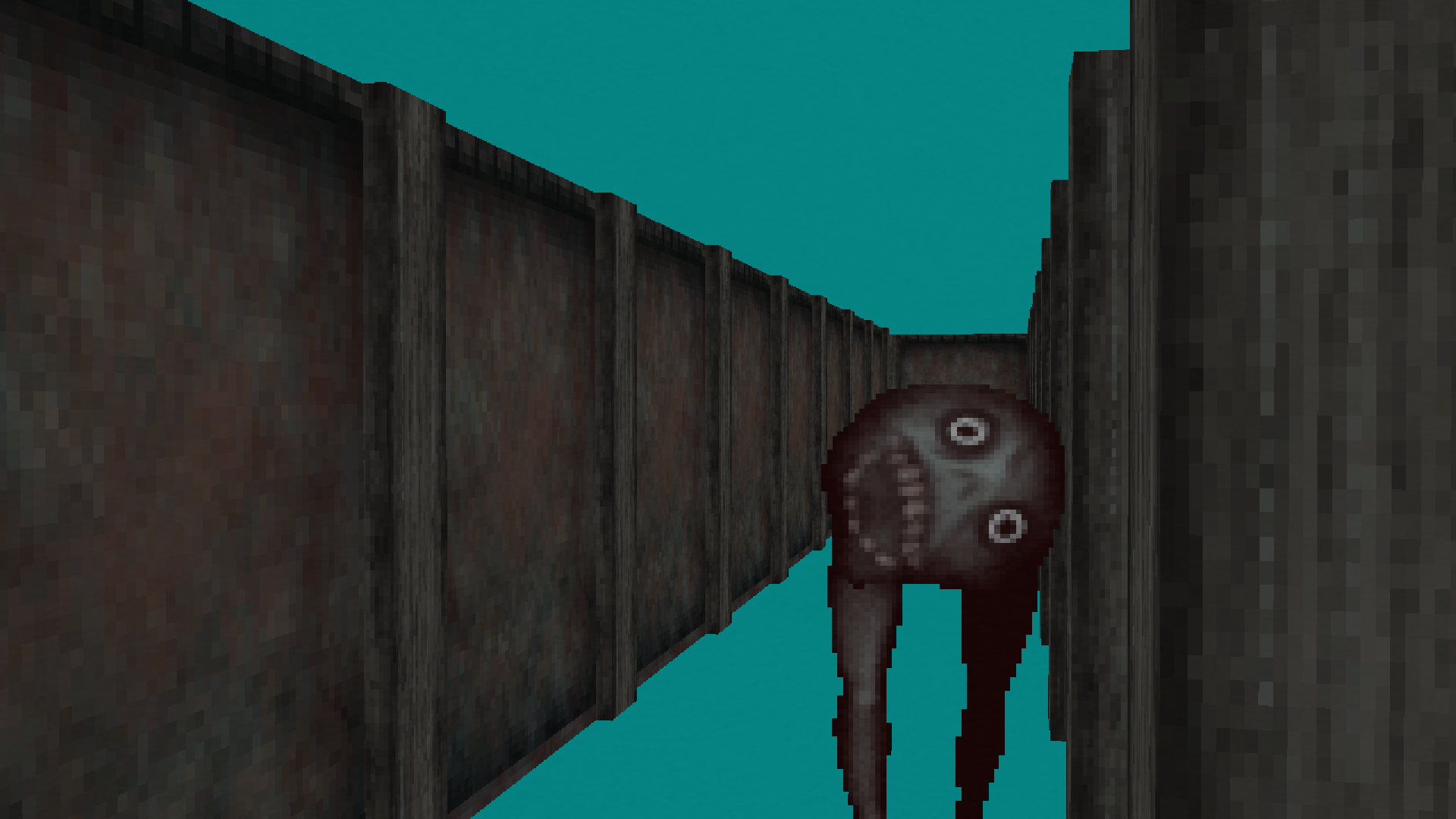 Finally, while this guy is already in the game, I'm hoping for some feedback on possible balance issues as he is much more dangerous than the simple stalker from the first levels. Before I add the next level set as well as the new monster I want to make sure that the Metal set is still balanced and fun to play. While it is true that this is a survival horror, I'm very concerned about making EM an enjoyable, "gamey" experience.
Any and all feedback is appreciated! Next update should drop sometime in late September