After few months im back, and I would like to inform you about the progress and news in our project- "2.5D" 3rd person horor adventure game- "Until I'm Gone".
Few Screens: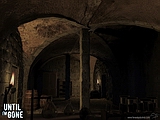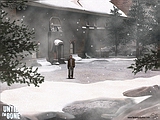 Firstly- let us say that the progress is going well. Lots of things have happened from the last "update". If you are visiting our webpage periodically then you propably know that we toke part in ADOC2006. Especially for this event we had released special "WIP" screens (larger versions can be found on our website)
(Whats WIP? WIP means "Work In Progress", so it is clear, that what you see, isnt really done and ready to use ingame at all, but it gives you quite a good picture what can you expect, what all we have to do etc. They are for example renders of few things/characters etc.)
And the most interesting recent news is that UIG will be translated not only into english but also to more then 5 other world languages! (check web for details).
And the last information, for some fans probably the most exciting (though there has been a lot more stuff happening around the project, but i cannot mention it all here), if you would like to take part in the project, and you can speak some language the game hasn't been translated into so far (for example Spanish, Italian, Portugese etc.) you can contact us (contact on our web) because we are currently looking for translators.