Wardens!
Yes, the final two Wardens are in! (Sorry, not available in the demo.) I've revealed what they are but I'll save what their specialties are for when you get to try them in game. Without further ado; here are the Guinea Pig and Spotted Kiwi running!


Exploration Levels
I've also added two more Exploration levels, one for the Water Realm and one for the Earth Realm. Earth Level 5 one is a fun tromp through a city of trees. Water Level 5 is a swim in to the depths of a great lake!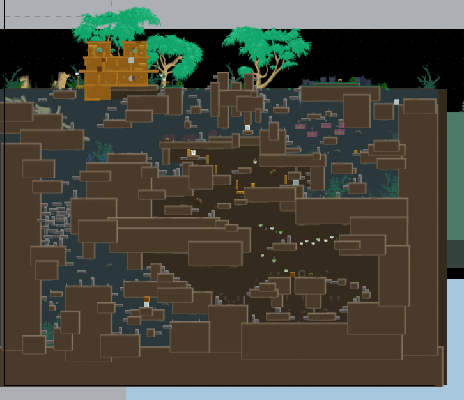 In addition to two levels there is one more mission for the Exploration Levels. Much like the last two levels added this one focuses on battling the Wild Magic.
An Explanation of Levels
I suspect most people don't know how the levels work in Four Realms and the demo is not the best indicator, so for those interested in the nitty gritty details here's how it works.
Levels are a random combination of a layout and a mission. The layout of course being just how the level looks and feels; big trees or on a desert. The mission is what you are doing there, rescuing lost eaglets or proving your worth to the locals. Since it's a combination of any layout and any mission. That means when you play the game a second (or third or fourth) time, even if you see the same layout or mission, the same combination is unlikely, creating a unique play through every time.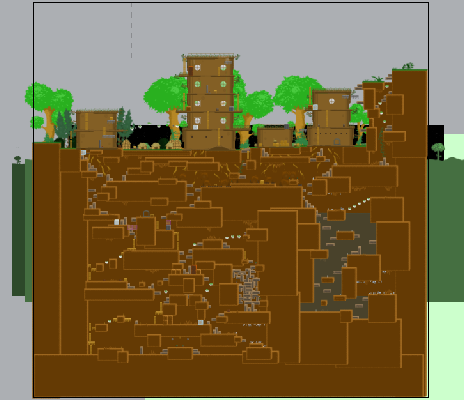 But wait there's more! In addition to that there are three types of mission/layouts.
Adventure: Adventure levels are the more standard levels in Four Realms. They contain a healthy mix of action, combat, exploration, and puzzles. These are what you will see most often.
Assault/Defense: These levels are smaller in size compared to Adventure levels, but this leaves room for more combat!
Exploration: These levels are larger than Adventure levels, these ones are intended to focus on puzzles and exploration. This is the type of levels that I've just added in this pass.
But wait, there is even more that that! Some levels are hand crafted by me to create a sense of place and adventure, those are what I call the Unique levels. All Assault, Defense, and Exploration levels are unique, and so are a few Adventure.
Some levels are generated by stitching together some rooms (see the last couple of posts.) Only Adventure levels are created like this. Generated levels will make up about half the content you will see.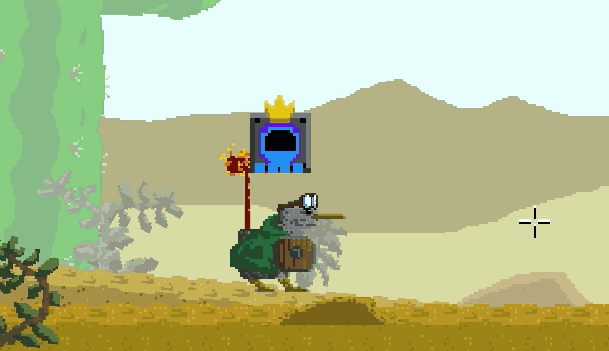 The Push for Beta
OK, if you've been following along yo know I'm pushing to get the game into Beta phase. But the last missed something that I missed the last round, I have to polish end game content. So to be spoiler free, you won't see much in the form of a post for awhile, but don't worry, I'll be hitting up the final list again shortly. Here's the list as it stand now.
Final
4 Wardens
52 Items (Weapons, Accessories, Crowns, Shields)
14 Skills
7 Tents
4 Guides
24 Rooms (Level Generator)
Not Final
18 Unique Levels
35 Missions
28 Summons
32 Non-Summon(Spells, Structures & Enchantments)
As always thanks for reading! All questions, suggestions, and feedback are welcome.
-Del