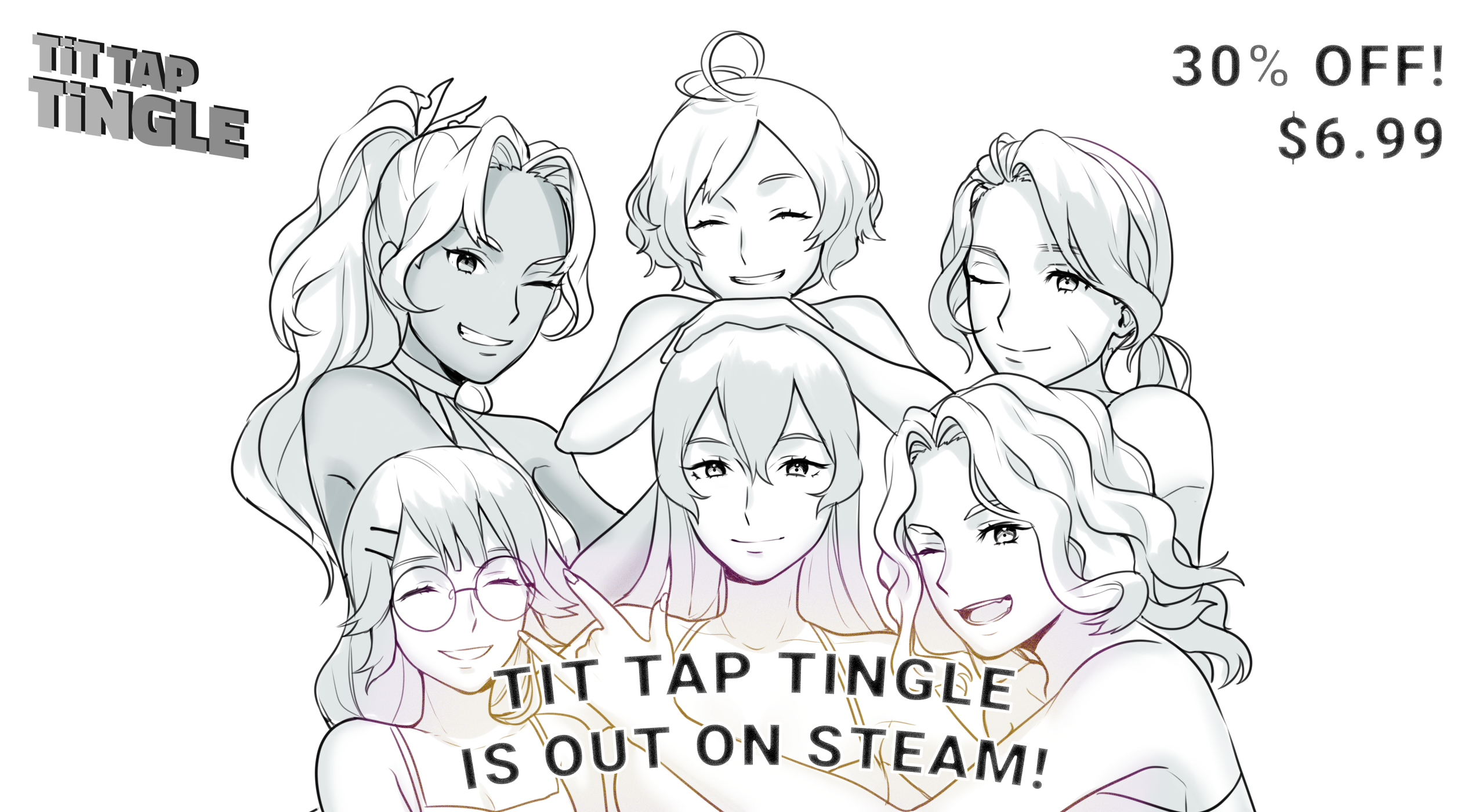 Tit Tap Tingle has been released on Steam for 30% off over the next two weeks. Enjoy your time during lockdown at Chikubijima and maybe get a girlfriend... or two. Here are the features:
Introduction
Tit Tap Tingle is a revolutionary titty-tapper for PC and Mac. Use various "tools" to tap to your heart's content and find a girlfriend while learning about the pasts of six young, beautiful ladies from different parts of the globe! It's your turn to tit, tap, and tingle!
Plot
A school field trip to the nearby beach island Chikubijima suddenly goes on lockdown due to some unknown circumstances in Japan and various other countries around the world, leaving TonTon University students and their professors stranded. You're now stuck on an island with your beautiful classmates that barely know you - make the best use of this opportunity and enchant them with your titty-tapping skills!
Features
Charm six beautiful heroines reigning from different parts of the world while on lockdown at Chikubijima
Use over 10 different tools while moving & zooming in and out to tap the fully-animated six heroines brought to life by animated-reactions to taps
Understand each heroine's personality and past and use your intuition to select the best responses to increase their affection and make them head over heels for you
Tap the heroines and look for their 'ero-zones' to make them keen, bond faster, and unlock more Affection Events
Unlock 'Special CGs' for completing a heroine's 7-stage story arc
Music personalized to each heroine, influenced by their home country, background, personality, and more
Multiple handpainted beach backgrounds with three different times (day, sunset, night)