Hello everybody!, DandyLion development news has arrived.
Five months has passed since Troubleshooter received Steam Greenlight.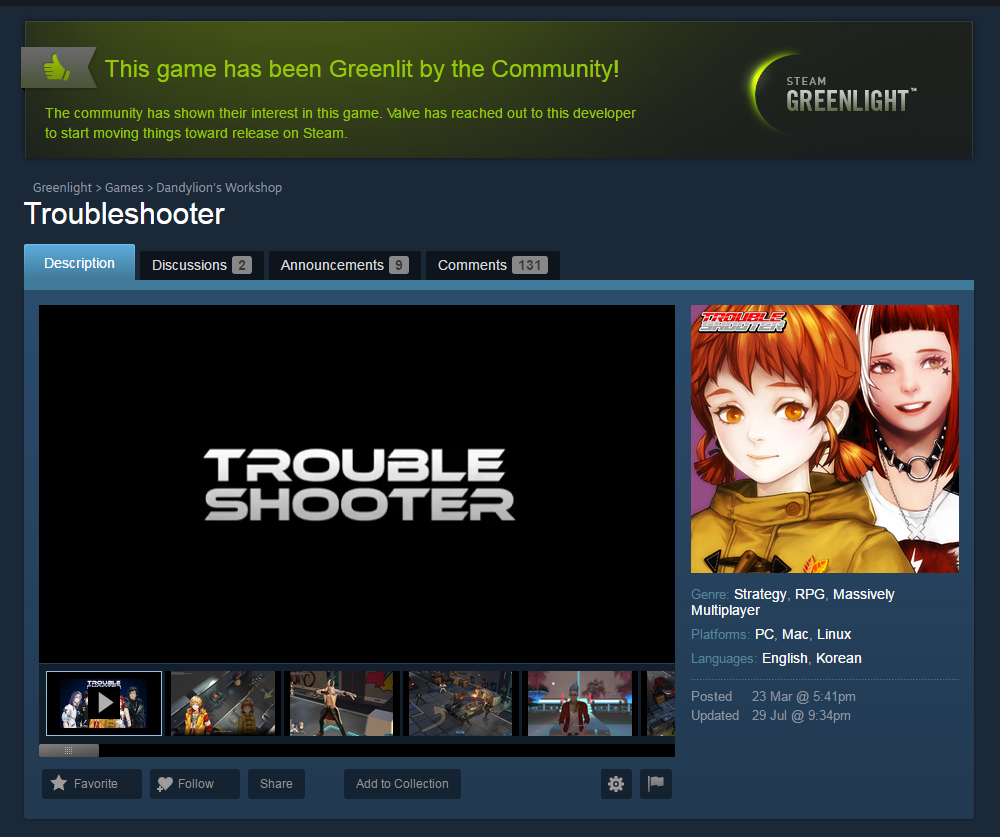 To receive more feedback, suggestions and criticism(to improve the game), we've decided to submit out project 'Troubleshooter' to Square Enix Collective(SEC).
So we have made a video that filled with full of in-game play. We are waiting for SEC's approval. But before that, we want to share our new video at here.
There are still lots things to do. But we are small indie studio and there is a limit to what we can do. IndieDB has many users with diverse gaming experiences and those experiences can be of great help to us. Please, don't be hesitate to write down your suggestion, feedback or criticism.
Thank you for watching our video.
( * We recommend full screen with 1080p )

...
...