Trojan takes place on a large multigenerational space ship 'The Penelope'. The ship is split up into multiple environments.
Maintenance areas:
Used for movement around 'The penelope' by the robots and staff that man and fix the ship
Residential Areas:
The living quarters of The Penelope
Engineering areas:
These are the main mechanical areas of the ship
The Trojan Demo sees ODY exploring the Engeneering and Maintenance areas.
This post will show the Engineering areas go from Concept to models
Environment Two - Engineering
Gameplay Purpose: To introduce the player to the world. All major story elements will be introduced or hinted at in this section.
Simple, environmental puzzles are found here to give the player a chance to find their bearings.
A major point of this section is re-enforcing the protagonists state as a robot. The colour are hues of red and orange. This is probably the result of emergency lighting, rather than the colour of the components. We'll use a green as a trim.
The reliance on reds and oranges will not be essential after power has been restored. Normal lighting will come on, and the environment will have much subtler colouring of whites and creams like Residential.
Engineering Concepts By Milenko Tunjic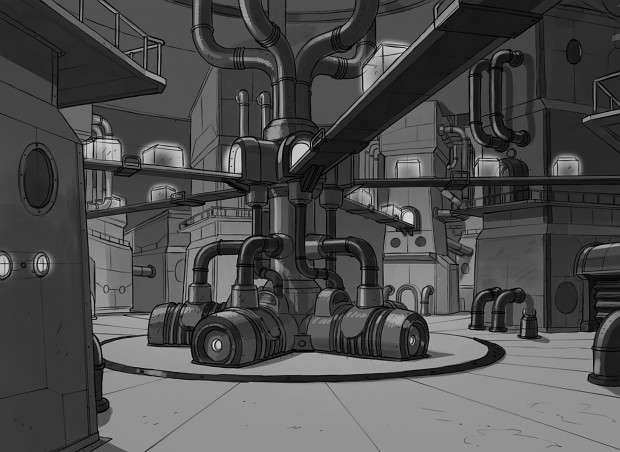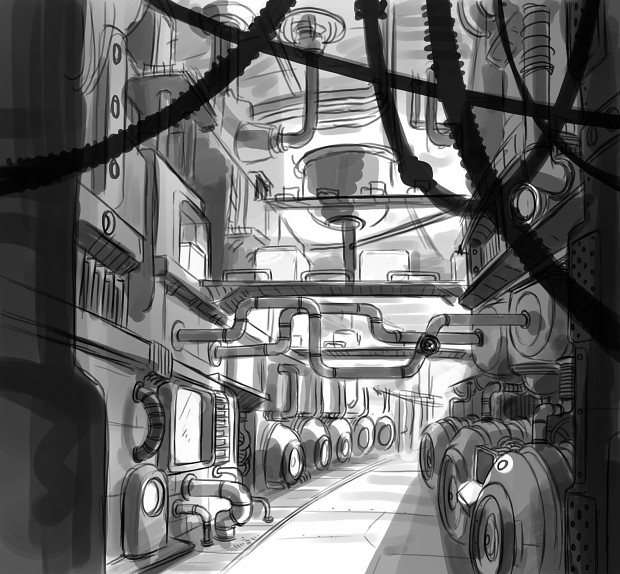 Engineering area build Build by Andy Hoey: