Winner of the 2015 Taco Bell Indie Game Garage contest, and nominated for Best Desktop/Downloadable at the upcoming 2016 Games Connection Development Awards, Trial by Viking is picking up steam right before it's Steam release on March 29th.
You don't have to wait a month to try the game however, because Last Life Games released the Trial by Viking demo today on IndieDB! You can download now by following one of the links below.
About Trial by Viking
Trial by Viking captures the action-platformer fun of games like Super Mario WiiU and Super Meat Boy, the exploration and treasure hunting of a good Metroidvania, and has some tricky challenges up its sleeve that will keep players on their toes until the very end.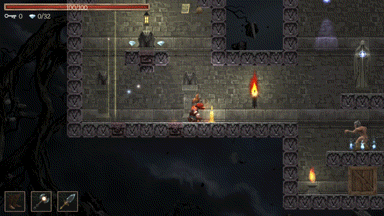 As an agent of Odin, you will fight your way through gauntlets of magic and steel, morph into a polar bear, steer a flying valkyrie through mazes of hazards, solve tricky puzzles, ride on the claws of an owl like a zip line, fight a giant kraken in a reservoir, and sail a viking long boat while having axe battles with kobolds! If you're lucky, Odin will grant you powerful items, like Double Jump Boots, Frost Axe, Bombs, and Grappling Hook to help you along the way.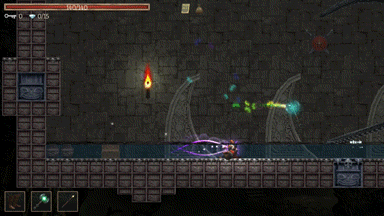 "With an incredible variety of combat abilities, equippable weapons, abilities, and passives, the game will both empower and challenge the ever-loving crap out of you. This is a compelling universe with fantastic art, music, and tons of content that's not to be missed." - Seattle Indies Expo jury (official selection)
If you'd like to get an update when the game is released, be sure to click Watch on IndieDB.