Today we were working on a new, fundamental HUD element: the radar.
Not only it gives you an aerial view of the battlefield, but it will also show your enemies if they don't stay cool. Literally:
The bar you can see on the lower-left is what we call the heat-bar, it shows the overall temperature of the tank, which augments when you move, turn or force your tank to speed up. The more heat you accumulate, the more visible you'll be on your enemies' radar.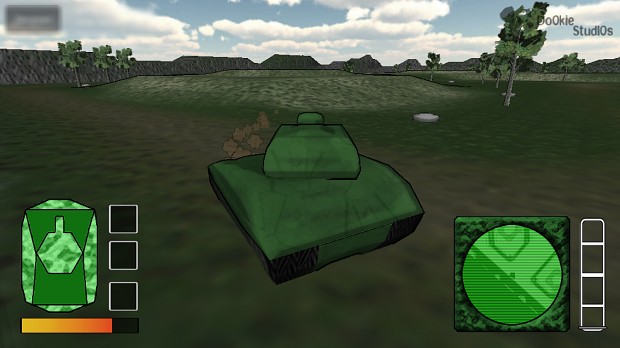 Another important factor is the weather.
Under normal conditions, you'll notice dust clouds as your tank moves. This can be a problem if you're escaping or trying to go unnoticed by the enemy.
If it rains, however, there will be no dust and your tank's heat will increase more slowly.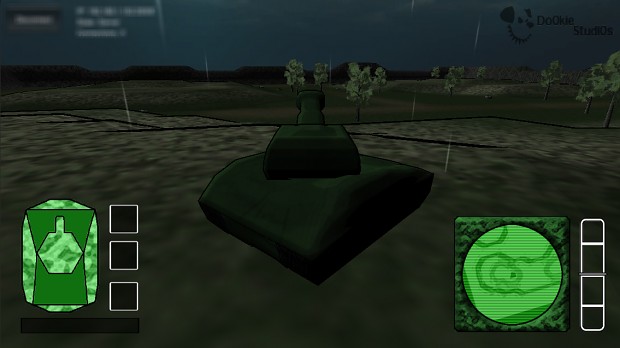 But wait, there's more!
We added a little customization feature: you can change the color of your tank (after selecting the model, that is).
This one here failed the camouflage exam: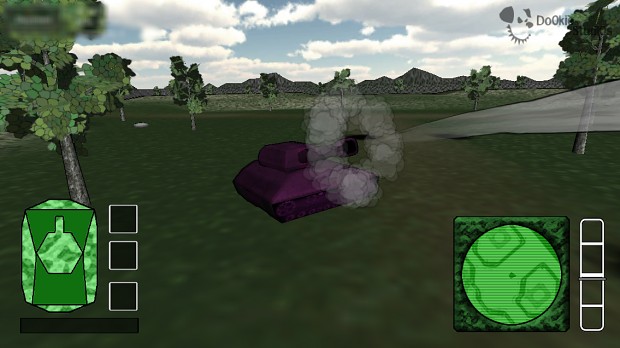 That's all for now.
Stay tooned for more updates!