This week, we are releasing the beta version of To The Sea! We have made some of the biggest changes yet, touching on all aspects of the game, and can't wait to show them to you.
One of the most important features we added was low-poly shader-rendered water. The water is a dynamically generated mesh with a custom shader that adds waves on top of the surface. We use the water to create a river behind the player that is embedded in the sunken, terraformed terrain. We made several changes to the terraforming to fit with our new water.
Another major area we changed was UI. We revamped our guidance to use a more thematic toast system while minimizing the amount of text used. We also redesigned our menus to look much better and match thematically. We removed many UI elements from the actual gameplay, instead using cues in the game to tip the player off to what's going on. We did all of this in response to feedback suggesting that our UI was confusing and not in the same theme as the rest of the game.
On the juiciness side, we started using post-processing on our camera, improved the aesthetics of crashing into buildings and trees, and added many new sound effects. This was all to help create a somewhat more somber experience.
We replaced our cloud arrow with an iceberg broken off from a glacier to indicate direction more thematically. We also now represent "stamina" with a cloud that slows or speeds up the melting of the iceberg. This was all in response to feedback that stamina and a raincloud did not make thematic sense.
In the next version of our project (the final one) we plan on adding lots of new, interesting levels, ironing out bugs, and adding images to our cutscene.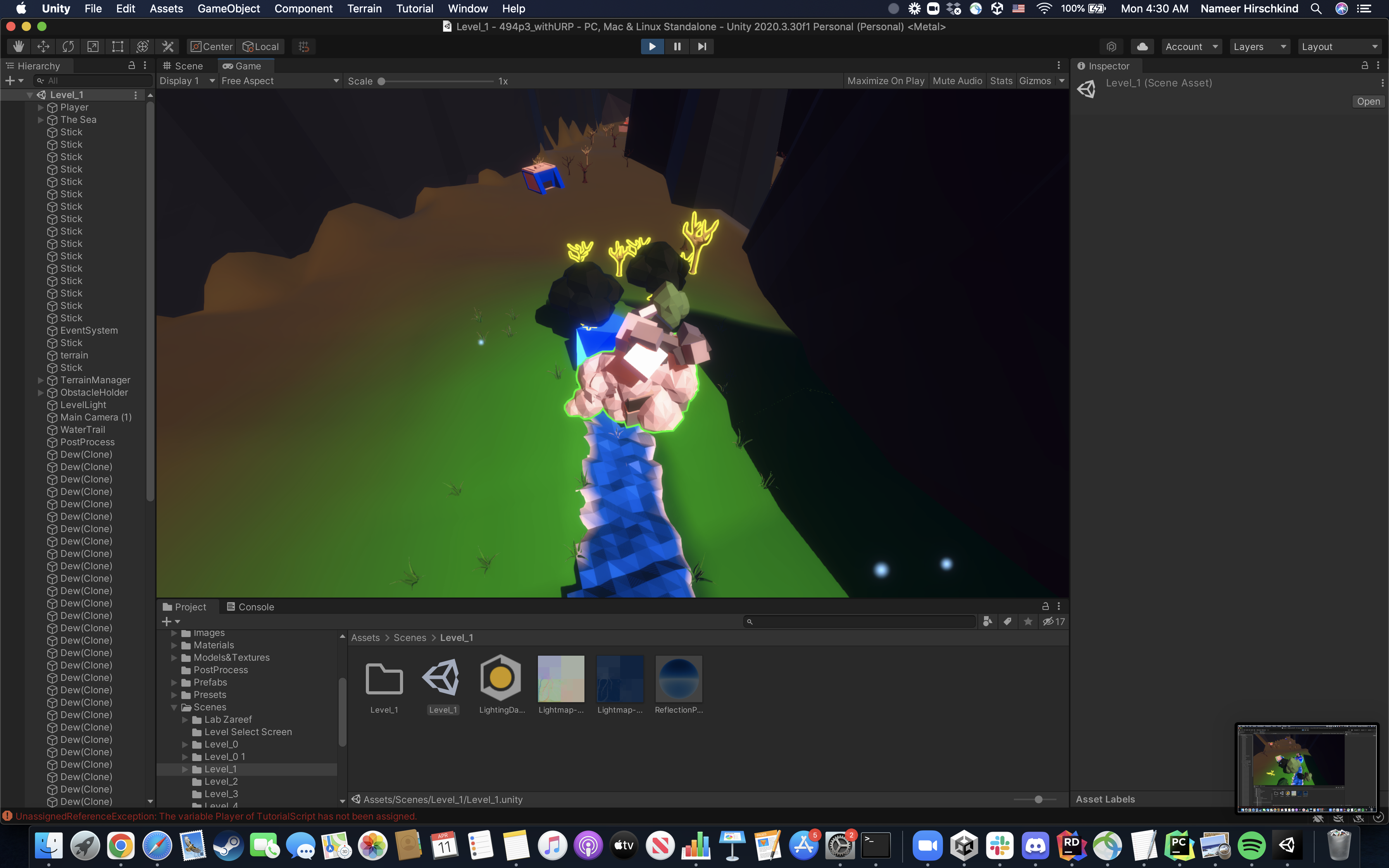 Build Link: Drive.google.com