Hello everyone, it's been a while since we updated this blog, so we have a huge haul of things to talk about! Let's get right into it!
P.S. TinyWars is an anime style, Tower Defense game. It includes a full feature story, with a great cast of characters, fully live orchestrated theme song, and some big names in the anime art industry! Bizurk Software is the developer for the software and currently, the publisher as well.
New Potion Girl Has Been Designed
We have worked very hard with one of our best character designers, Hyanna Natsu, to develop this new potion girl! Unfortunately, her name has not been decided yet!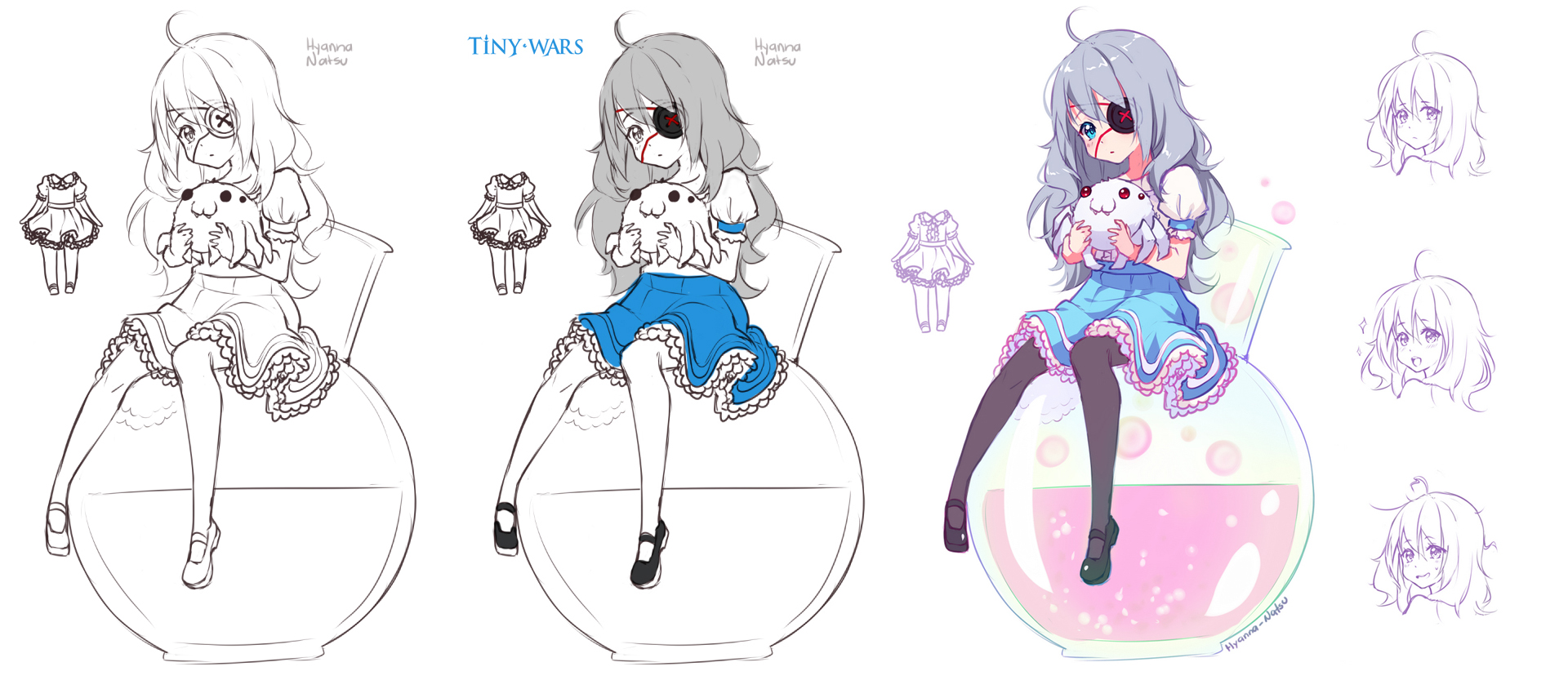 She has a button eye patch, we will get more into this in the story, but her power aside from making potions, is an ability to see in the dark. She creates potions which can be used to poison enemies, and give them small amounts of damage over long periods of time. Because of this, it is suggested to place her towards the front of the path!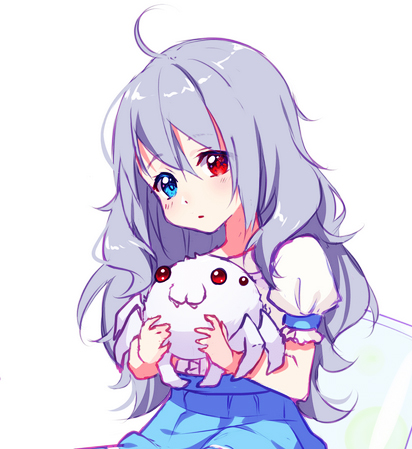 We will get more into this amazing character, her dark story, and the events surrounding her life in a later update, or just wait til the game is ready! :)
We hope you will find her to be one of the most interesting characters in the game! Also that thing she is holding is her pet spider.
All The Characters Have Been Completed

Now that the potion girl has been finalized, all of the TinyWars main cast has been completed! At east their initial designs! There's going to be a lot of work done regarding animations, theme songs, and expressions.
For those who aren't familiar with our cast, I will name these girls from left to right: Kim (Fire Witch), Amy, Mary (Main Character), Older Sister (Amy's Older Sister), Suzu, (Potion Girl), Eve (Main Antagonist).
This is the full (main) cast of TinyWars! Of course there are other characters, side characters, that are not shown here. These do include male characters as well!
Expansion of the Demo Level
We have been working on a demo for quite some time now, this is a fully playable, demo, mainly designed to show off all the different gameplay features of TinyWars.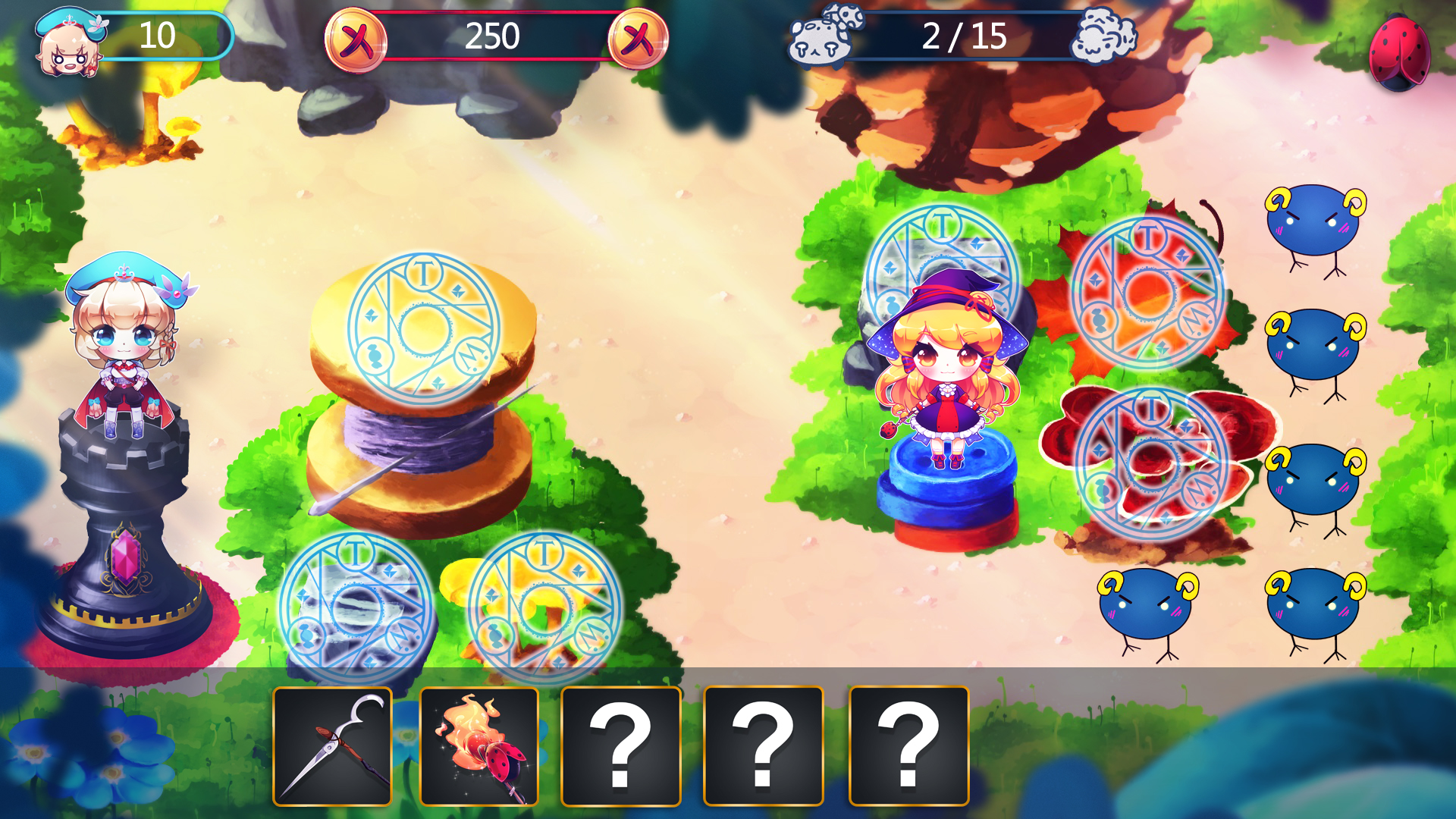 This (above) was the original test level we had been working with. Of course we never planned to keep it this small, some fans complained that it looked rather small. However, once our zoom feature had been finalized, we were able to increase the size of the level without keeping everything on screen too small.
Nerdy Techy Stuff
The zoom feature is a tricky beast to tackle, basically all the GUI elements, both sprites and functional, clickable objects, are actively re-sizing themselves based on two parameters. GM:Studio has a very troubling way of handling the GUI, so we had to bypass their built in GUI feature to allow clickable objects to also resize with the zoom and window size.
Position On Screen - The actual position of the object/sprite on screen is calculated. So this means the x and y values are not exact coordinates, but rather a formula, a percentage, based on its position on the screen.
This technique of turning to percentages rather than absolute numbers is probably something I've subconsciously tried to create based on my experience as a front end web developer with heavy CSS knowledge.
Level of Zoom - Not only does the object/sprite need to maintain a constant position on the screen, but the sprites themselves also need to resize based on how far zoomed in we are. As like all "normal" objects in the game, zooming in makes all the objects look bigger. With GUI we need objects to remain the same size no matter what zoom level we are at.
In order to fix this, again a percentage was used for both the X-Scale and Y-Scale of the object. We created a formula to calculate the size of the objects on screen.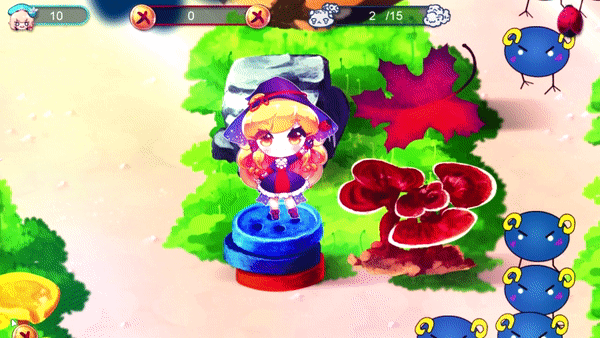 As you can see, the level has been expanded 1.5 times larger. This will allow for more varied gameplay, and this was out intention from the beginning after successfully implementing a zoom feature.
New Marketing Poster [WIP]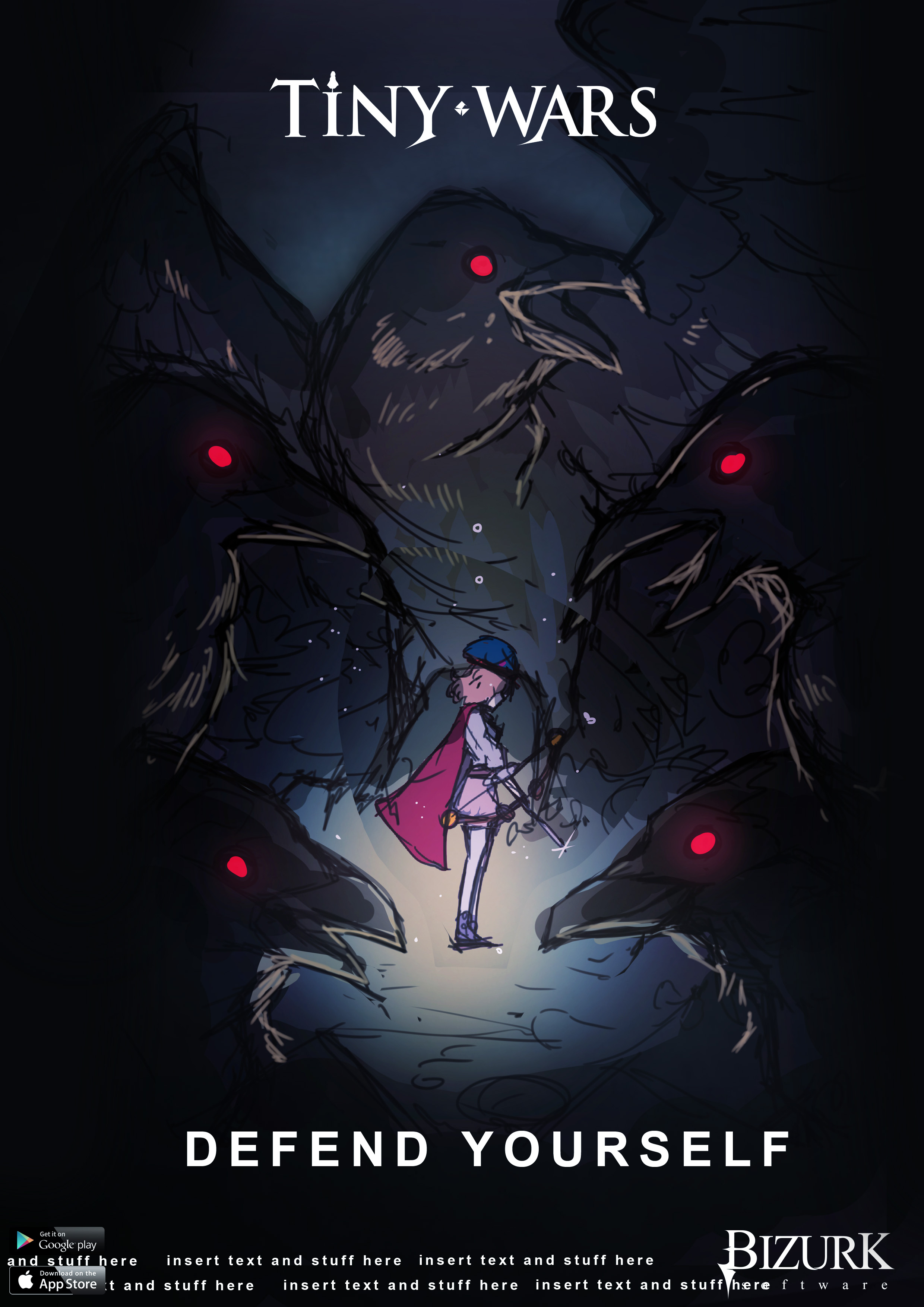 This is a new advertising poster we are working up, a lot of people don't believe me when I say that the story of TInyWars is not exactly cute loli anime girls running around being cute! Though we would love to use that as a way to attract our target audience, the actual story has a lot more substance!
This poster is being worked on with an artist known as Makashikami. Very talented, painting style artist, the final poster will look amazing!
We have plans to work on several different posters, prior to the launch of our playable demo. This should help bring interest to the demo before we launch it, and also bring interest to TinyWars as well!
We will have a mix of different posters, featuring different aspects of TinyWars, from cute things to dark themes, we hope to intrigue and peak the interest of those who see what we are working on!
Thank You
That's about all I have to reveal for now! Hopefully you are a little more knowledgeable about this project, please feel free to follow us on Twitter and Facebook to see some of the little things we work on!