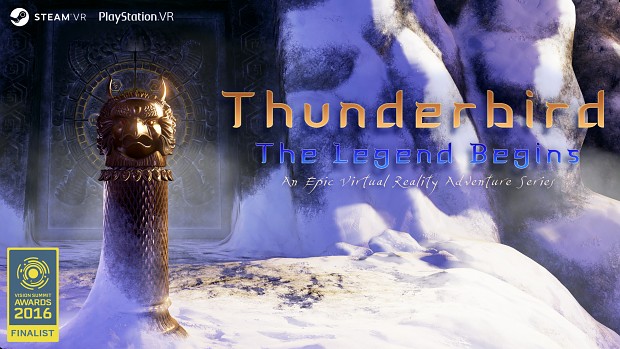 Ever since Myst sold a million copies in the mid-'90s, first-person point-and-click adventure games were viewed as the holy grail that would coax those with only a passing interest in games into investigating more. Their slow pace and cerebral gameplay planted the genre on the opposite end of the spectrum, then occupied by first-person shooters like Doom.
History is repeating itself, but this time, all eyes are on virtual reality. We're seeing a similar dichotomy in the medium's early stages, between action-packed first-person shooters and slow-paced first-person exploratory experiences. Arguably, this is more natural than before; VR, at its core, is about creating a new sense of first-person immersion. But it's not the tech demos like London Heist or Bullet Train that will sell the masses on virtual reality. Instead, as with Myst before, it will be something like Innervision VR's adventure game, Thunderbird VR.

The above footage (via UploadVR) shows only a few minutes of Thunderbird VR gameplay, but it's clear that Innervision VR founder Tony Davidson's own work on Riven: The Sequel to Myst is a source of inspiration. Speaking to UploadVR, Davidson describes the game as one that will "lead you to the heart of the world for an encounter with mythological creatures of epic proportions."
Thunderbird VR is designed for both the HTC Vive and PlayStation VR. It includes two different methods of movement to support each headset: one, a room-scale version that alters scenes to fit inside the HTC Vive's playable space; and another Myst-like point-and-click system for PlayStation VR.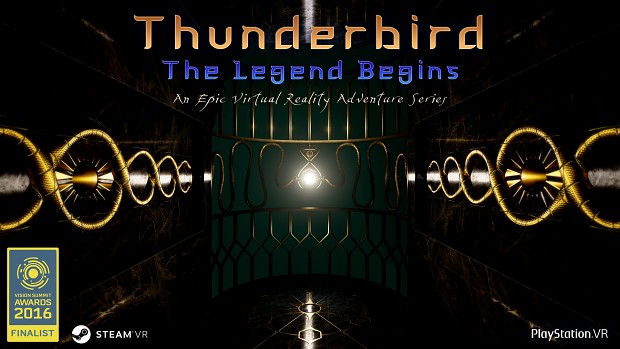 That pointing and clicking is accomplished with either the Vive's motion controllers or the PlayStation move controllers, both of which double as in-game hands used to manually manipulate objects and solve puzzles. With this tech behind it, games like Thunderbird VR could do for virtual reality what Myst did for the CD-ROM, and thrust it into mainstream limelight and acceptance.
Thunderbird VR will release in chapters, the first of which will debut sometime halfway through 2016.