This update focuses on adding a few important changes as well as some bug fixes. The main changes are the shared slots in the inventory, the safe house, new weapons, and a range for interacting with doors and objects.
Shared Slots:
Shared slots can be accessed by any survivor on your team. They're useful for easily sharing ammo between your survivors instead of having to constantly split your stacks. They also free up some inventory space for other items.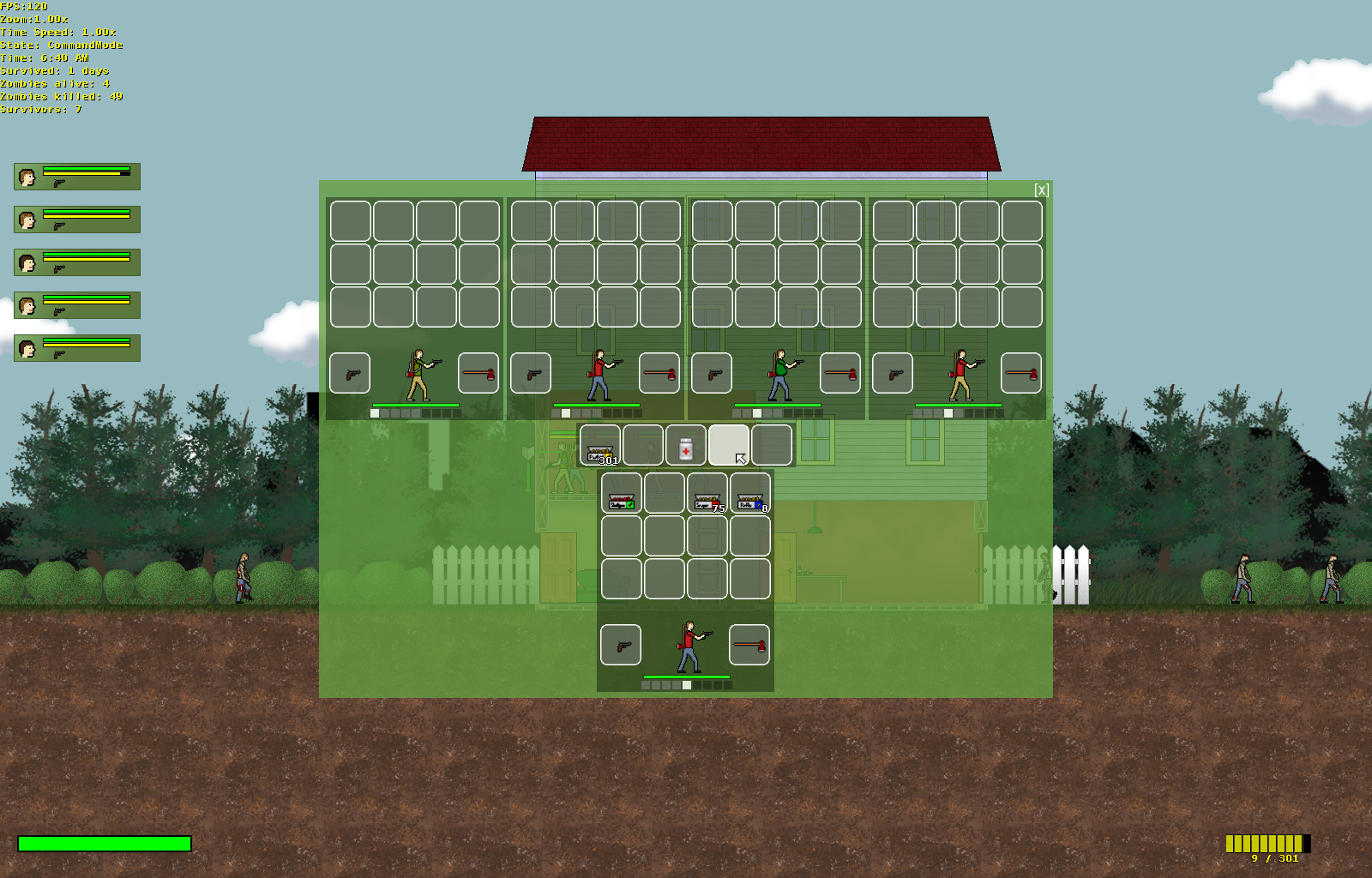 Safe House:
The safe house is the new starting area for the player (and respawn if the player dies). It has a fence around it that cannot be destroyed by zombies and always includes at least one bed. Beds can now be used to sleep for a few hours as long as the building they are in is secured.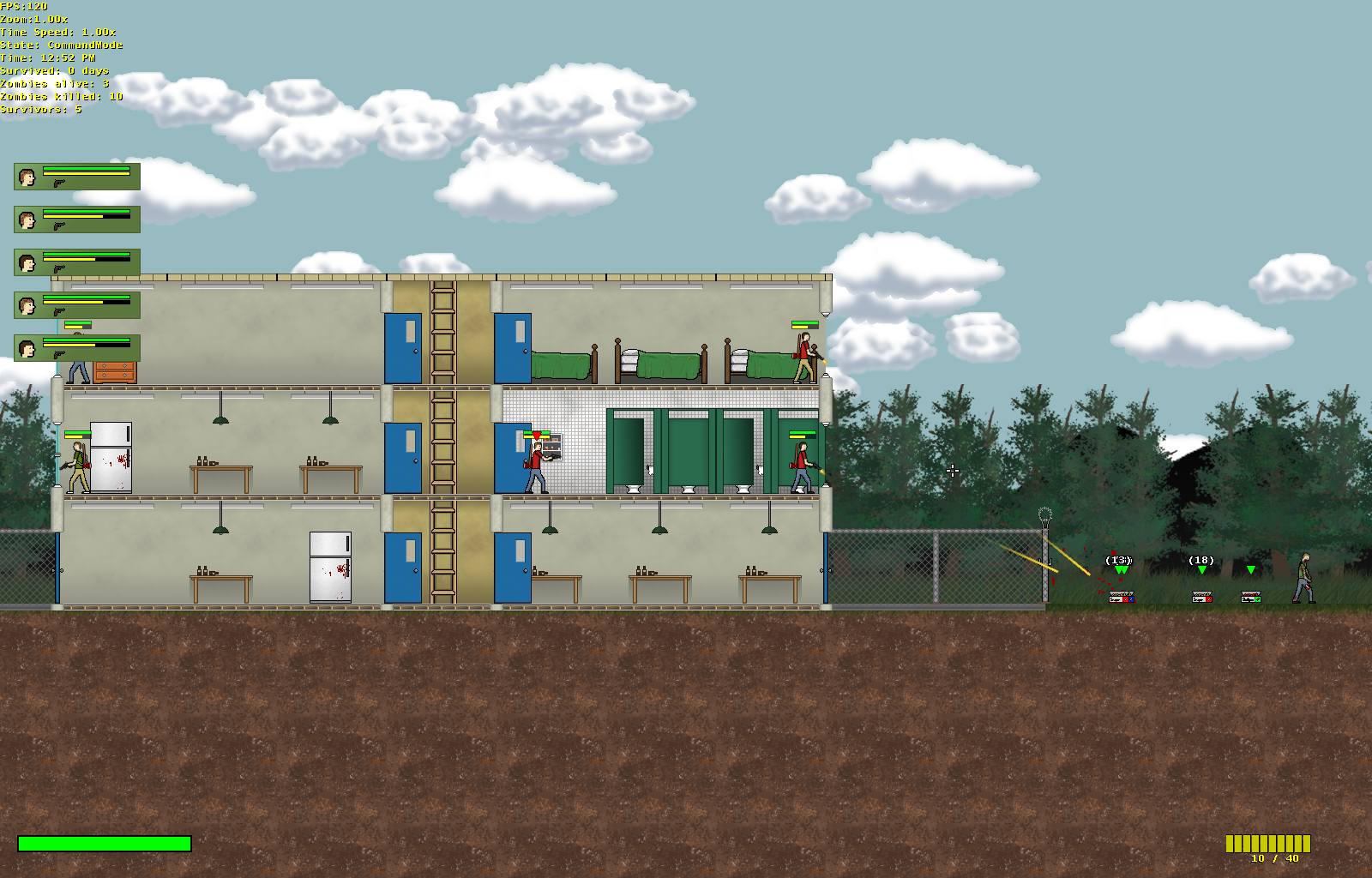 Interaction Range & Highlights:
This one's pretty straight forward. The range for interacting with objects has been reduced. The player can interact with objects that are near any of their survivors. Interactive objects like doors and containers will have a green highlight when they're within reach and a red highlight when they're too far.
I've also changed the old guns and added four new ones. They aren't balanced perfectly, but there will be many more guns eventually, so these almost definitely won't be their final stats.
Here's a full list of the changes:
Closing a menu will now return to the last game state. (example: inventory opened during play will return you to the gameplay when closed, not command mode.)
Fixed some problems that were causing the game to crash. (squad menu crash & end of map random crash)
Reduced the range for interacting with objects to a reasonable distance. You can interact with objects near any of your squad members.
Added highlighting to interactive objects when you hover over them. Green highlight for objects within reach, red for things out of reach.
Items need to be dragged completely off the inventory menu to drop them. (No more accidentally dropping items between the inventory slots)
Added shared item slots. Items placed in the shared slots can be accessed by any survivors on your team. If an item is picked up(and stackable) and the same item is in one of the shared slots, the items will be stacked there first. The main point of this is to avoid having to constantly split/manage the ammo between your survivors, and also reduce clutter in the inventory.
Fixed problem where some zombies would randomly disappear at night.
Survivors now reload if their ammo is low and there are no zombies around.
The player can now rest in beds if the entire building has been secured(every room searched) and there are no zombies nearby.
Added a help message system. For example: "out of range", when the player is trying to open a door they can't reach.
Added safe house. The safe house is the new starting area for the player. It's surrounded by a fence for protection from zombies.
Added some new guns and changed the old ones.
Thanks again to anyone who has played the previous alphas and given feedback; I look forward to receiving more! Enjoy!