Hello readers! Today, since this game is kind of new in the mighty IndieDB comunity (1-2 days), I'll start with this, a introductory entry.
Drekirökr is a roleplaying game, being developed by me, Orochii Zouveleki (pseudonym). Being inspired by my favourite games in my youth, I started to make stuff with game creation software, getting to the RPG Maker series, and so starting in some point what is now known as Drekirökr.
So, again, what's Drekirökr? It's a jRPG-style inspired game, with a lot of inspiration from the genre, I have to say (I'm a RPG lover after all), but of course trying to take a step into some new lands. It's a classic RPG, with a touch of openworld, akin to Squaresoft's SaGa series. I fell in love with that mechanic, so I thought about messing a little with it. And here it goes.
There's still a lot of work to do. The main systhematics are already done, maybe some tweaks here and there, but there's a lot of graphical work and content creation to be done, and actually only one person in this (there are code contributions though, for which I'm VERY thankful since I'm not entirely a coder, just by need). I'm just saying that this will take a little long, but the journey is safe and will be done eventually.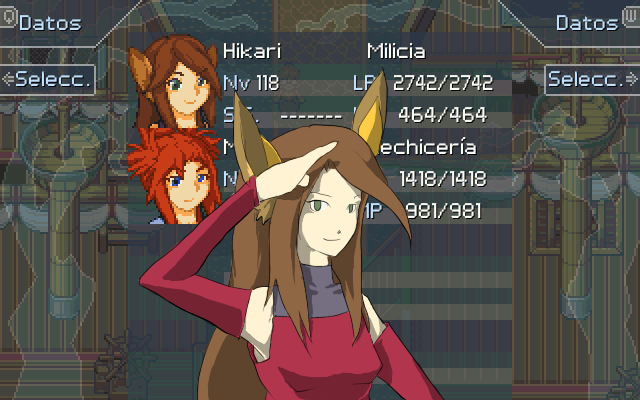 And that's it. I'm not good with words, and I probably just repeated 20 times the same idea. But I think I made some points here. Be safe though, I don't make these mistakes with the game. It's just while writing entries of these kind. And worst of all, English is not my native, so please excuse me for any grammar incongruence or something. I'll get some help with it.
Thanks for reading, I'll be writing something more meaningful, and shorter, in a couple weeks about how progress goes, and some other game related trivia, like the meaning of the name, or... something else. You can write what would you like to know in the comments, that helps my little brain to aoid exploding.
Salut,
Orochii Zouveleki