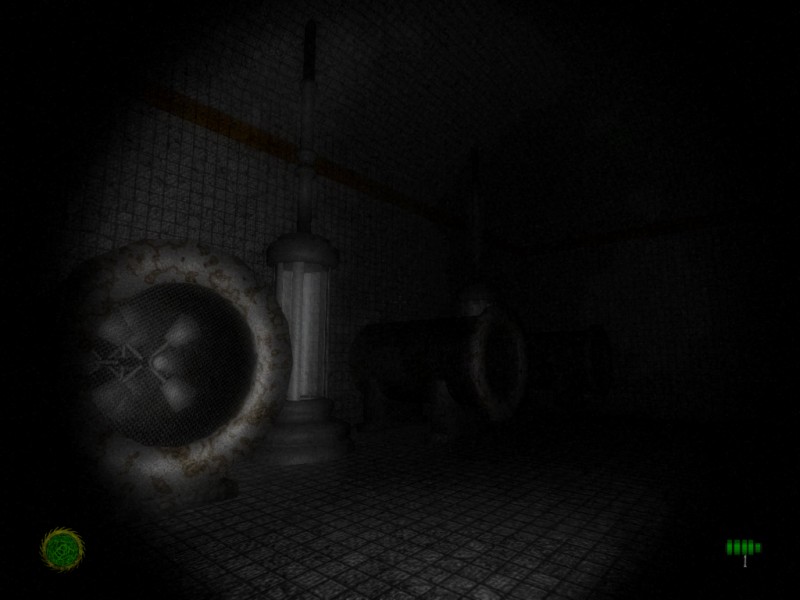 Anyone who has played BLAME will not recognize this location. In fact, BLAME has undergone so many changes you might not recognize much. The engine has been completely rebuilt from the ground up. That green "orb" in the left hand corner? That's your life. The golden circle that surrounds it is your stamina. The battery meter remains unchanged, but you can now change out batteries if your flashlight is dying.
I can't reveal too much more, as some things are still very much works-in-progress (or secrets), but I can tell you that it will have a LOT more content as soon as the next build is available.When will the next build be available? Hopefully soon. I've got a to-do list a mile wide, but hopefully it'll be ready soon. I'm working hard and quick to make this game as good as it can possibly be. This is my first game, to be fair, so if it seems like it's taking a while, well... I'm not a professional. However, I think it's going pretty well.
Also, if you plan to play the next release, be prepared for some Easter egg hunting. If you're into that kind of thing, that is.
~CV