LogiCorp has once again developed a new piece of hardware, this new device is a 3D printer that will let you create your own cartridges, these are the cartridges that will go into the data cores that were introduced with the last update. The 3d printer will use newly introduced rare resources such as gold, silver and more. The crack team of LogiCorp engineers have also made modifications to your ship's sensors as well as the extractor, to allow you to find and mine these new minerals.
Different resources create different cartridges, you will have to find out what resource is needed for which Upgrade and how to make the best cartridge you need! Gold and silicon are needed to make a default cartridge.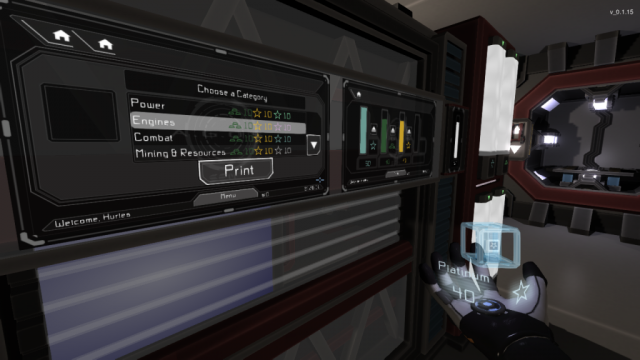 the new 3D printer
The 3D printer will come into play a lot more in upcoming updates. Right now it is only able to make ship upgrade cartridges but this machine will be used for more players items such as weapons and tools in the future.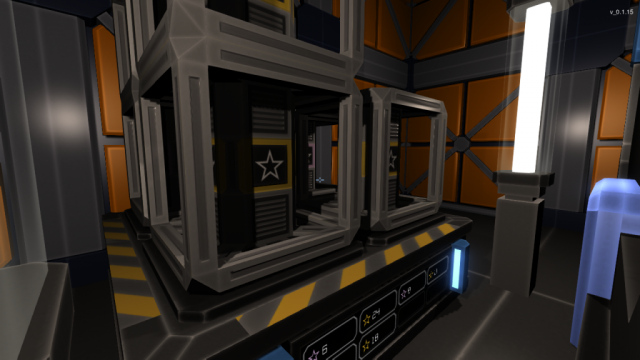 Gold and Platinum on a cargo pad
Additionally, we have also added some brand new effects to the main menu and loading screens.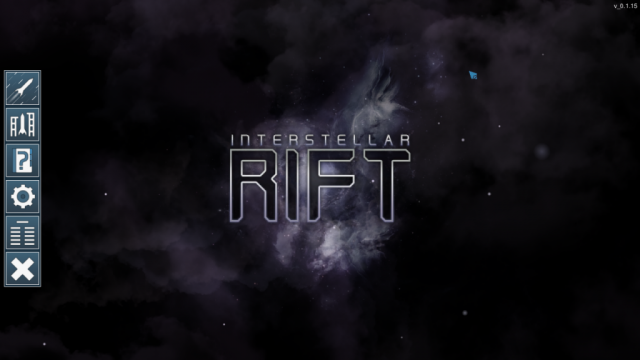 The new main menu
This update we have also been hard at work on improving performance and fixing bugs. Players might have noticed that we were extensively testing on the Split Polygon server and we are sorry for any inconvenience this might have caused over the past week. However, it did help us improve the game's quality. The game should now run smoother in general and we have removed some of the lag spikes and memory leaks that were present. However like any game in alpha stage this is an ongoing process. Therefore we would like to ask the players to keep posting about any issues and they encounter on the forum. We run into quite a few ourselves but it's impossible to account for every hardware combination and settings so any feedback in this regard that you are willing to provide will help us make a much more stable and enjoyable game.
We hope you enjoy this new patch and as always, if you would like to know more or would like sneak previews of upcoming features and patches please follow us on Twitter, Facebook and our own and Steam forums.