In our previous/first post of this series, we told you about how the world of Minotaur (continent called Kyos) is divided into objective and subjective realities. The gist of it is: it's safe and cozy in Dome Cities, and things are... complicated Outside.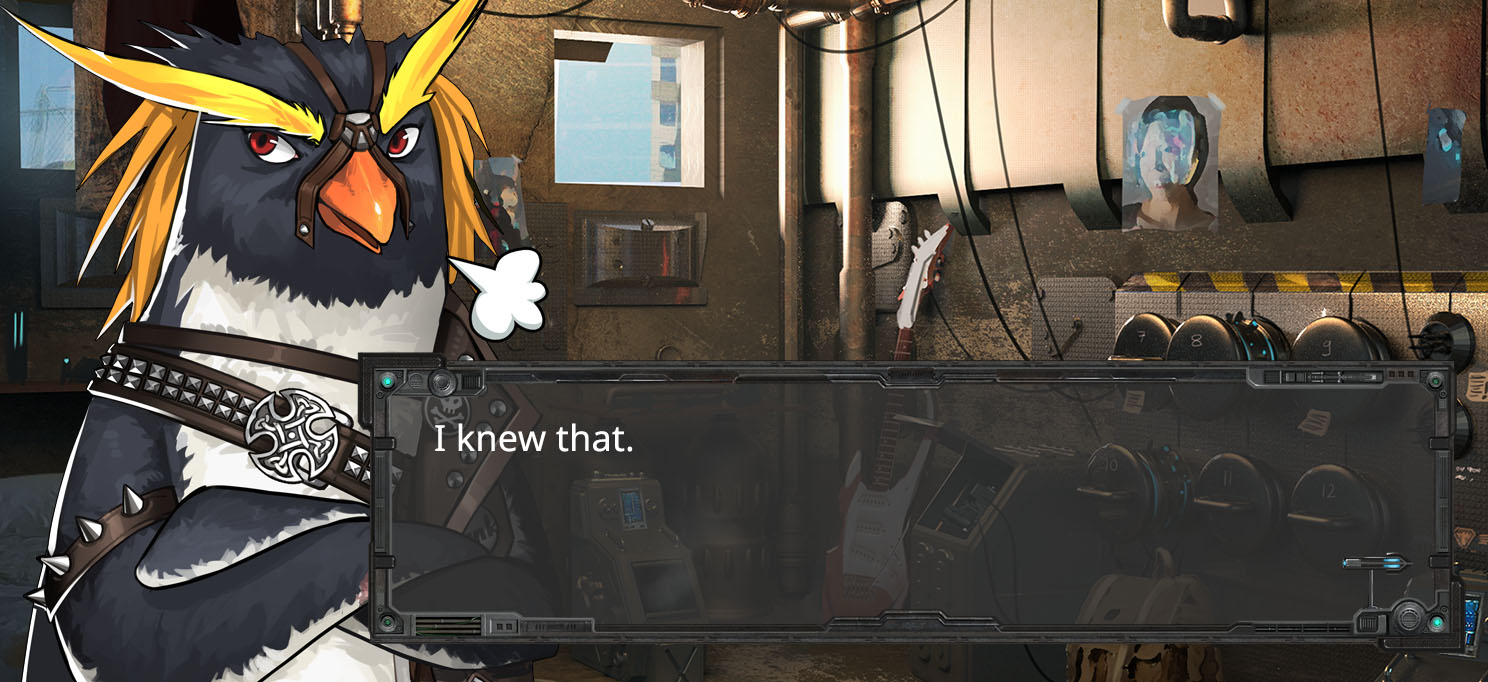 In this post, we'll tell you about playable races which inhabit Kyos.
Synthets
We though "cyborg" was cliché.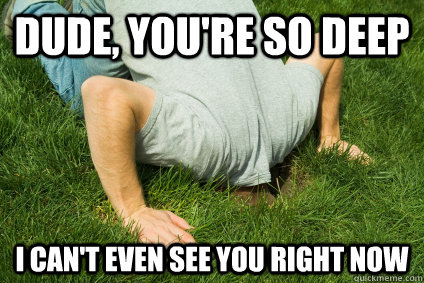 Yes, yes... Anyway, synthets are the most numerous race, and they resemble humans greatly (they were human, after all).
Nod, your first persona in Minotaur, is a synthet. His IR (implant rate) is 27%, which is average (civilian cap is 60%), but enough for him to do his job of upgrading weapons and armor.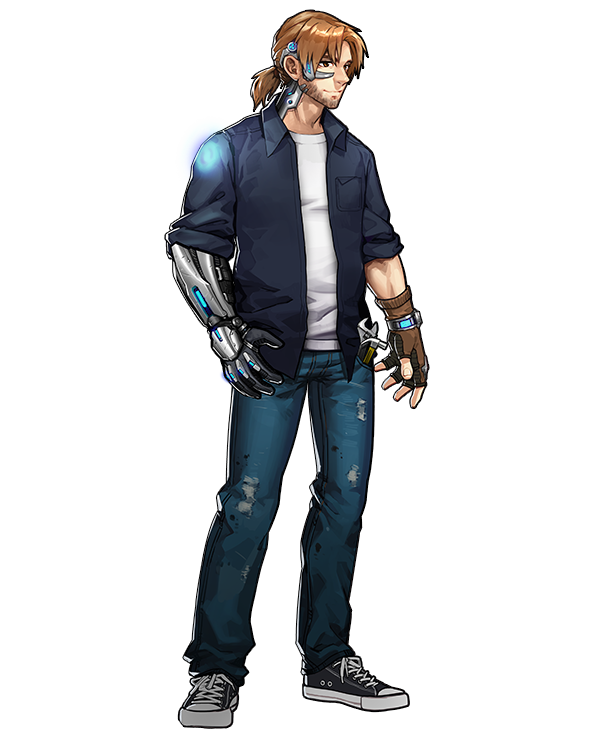 All playable Minotaur characters utilize their racial traits to their benefit. Nod is no exception: his synthetic hand will come in... handy. It can even charge batteries!
Interesting fact: there are several types of synthets. Abusers have high IR, daisies like to show off and nutcrackers use old and ugly synthetics on purpose, and there are others.
Espers
Espers are immortal nomadic humans roaming lands of Kyos. They were exiled from most Dome Cities after the war they caused long ago had ended.
Who is an esper in Minotaur is one of game's mysteries, so... you're going to have to find it out yourself!
Androids
You know what they are. We did give them our personal touch, of course: in the world of Minotaur, every android has unique mask to stop people from, you know, falling in love with a robot, and their life is measured by "grasp" - time that manufacturer estimates it takes for AI to become self-aware, which is usually three to five years.
The android of Minotaur is Mentor-15, a music teacher of one of other characters.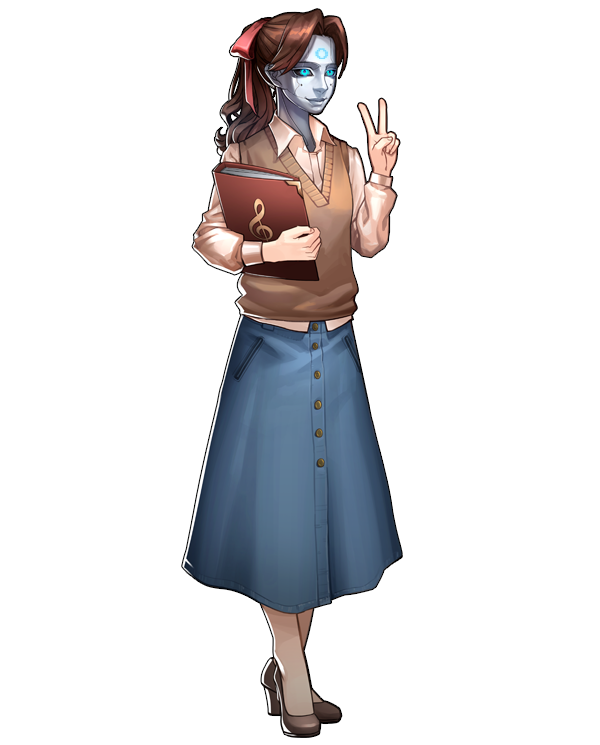 Correct! Your answer is correct.
Despite being music teacher, Mentor can operate almost any machinery, and even bypass Ollie while doing so.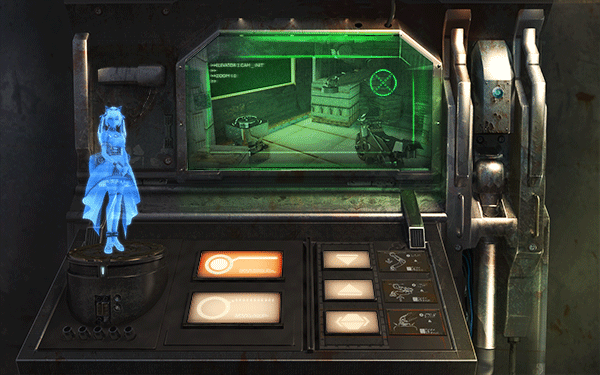 Another Minotaur GIF.
Demonspawn
Powerful offspring of monster and man, Demonspawn are warriors bound by code of their kin.
These creatures are almost never allowed into Dome Cities. And since they can't pass off as synthets, like espers sometimes do, there are no demonspawn in Minotaur, which takes place in Nova DC.
Penguins (pinz)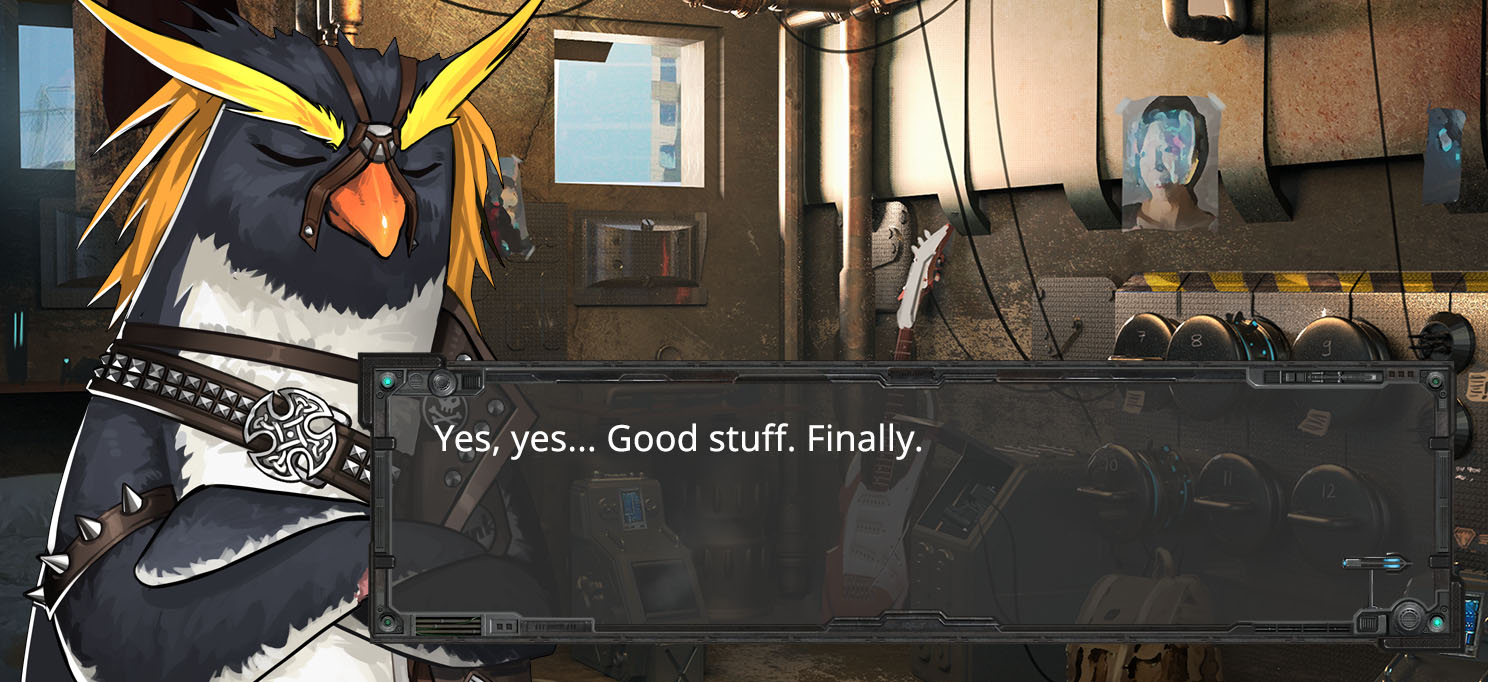 Penguins themselves think they are the best, which makes them racist.
Nevertheless, it is hard to deny intellectual and physical superiority of these majestic creatures.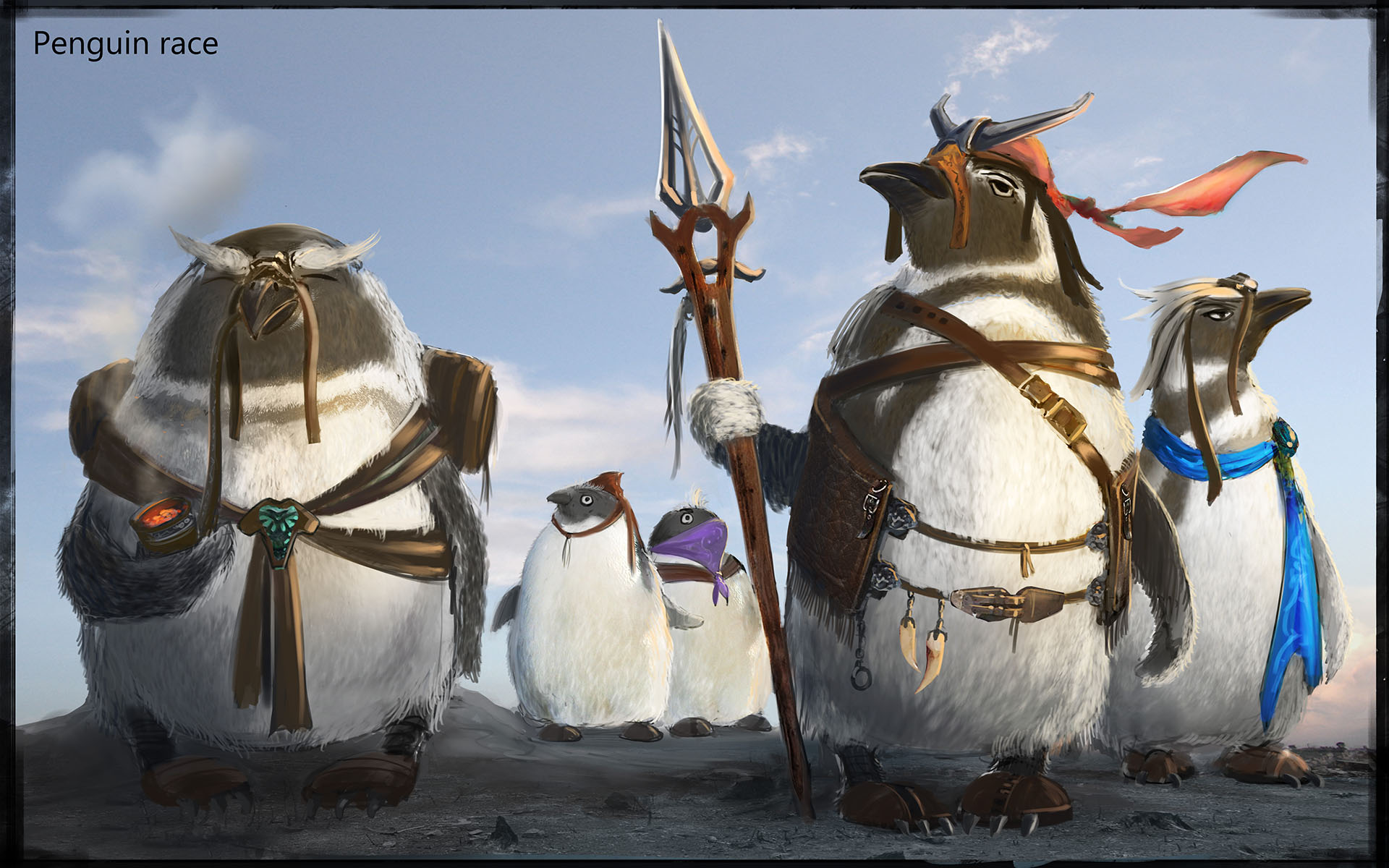 The penguin of Minotaur is Unter, and we wrote an article about him and his amazing Paulcaster guitar, which you can read here on IndieDB (it was our very first one).
Wrapper-uppers
If you'd like to learn more about different races of Minotaur, including enemy races, head to Uof7.com
Do not forget to subscribe!
We also have this thing going on on Facebook now, which we called "daily artwork". You'll never guess what that means.
Yours truly,
Minotaur dev team