We wanted setting of Minotaur to be detailed and well thought-out. So we sat down and created The Universe of Seven, or U7 for short.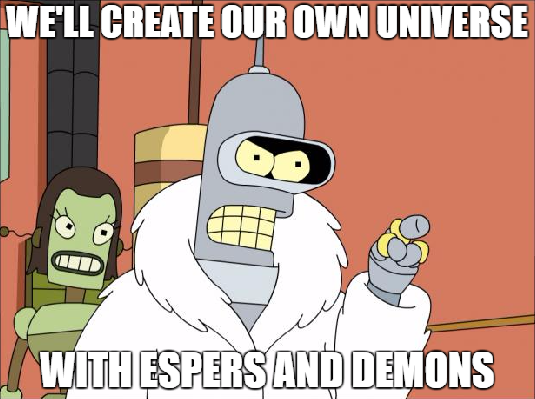 We decided to go local (it's a popular thing, right?) and limit ourselves to one continent. Of course, there are other places, but they're pretty much like Undying Lands — we know about them, but there's very little artwork.
That one continent is called Kyos, and Maxime Plasse, cartographer extraordinaire, did a great map of it (click for 1080p):
On our website, we have a fully interactive map. Seriously, you can click on stuff and things pop up.
Most of Minotaur takes place in Nova DC, first city among equals: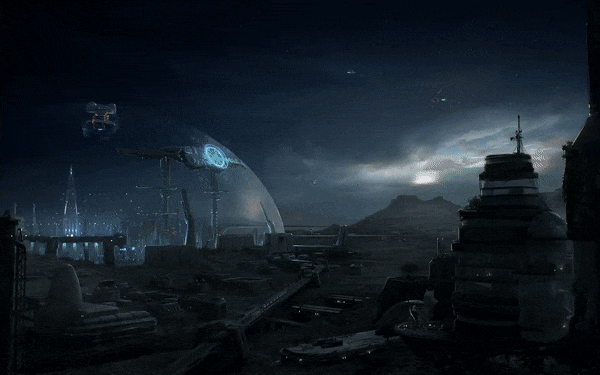 The abbreviation "DC" stands for "dome city", or dome. Domes are a major landmark; when inside the city, you can see them from almost anywhere. That's how it is in Minotaur, too.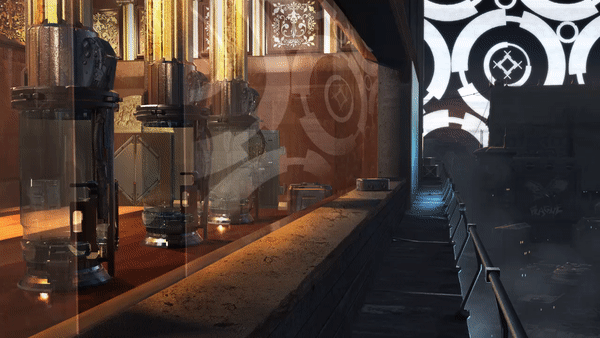 Penthouse catwalk. A screenshot from Minotaur
Domes perform two major functions: they protect citizens from Demons, a hostile race of (usually) colossal creatures, and maintain objective reality inside.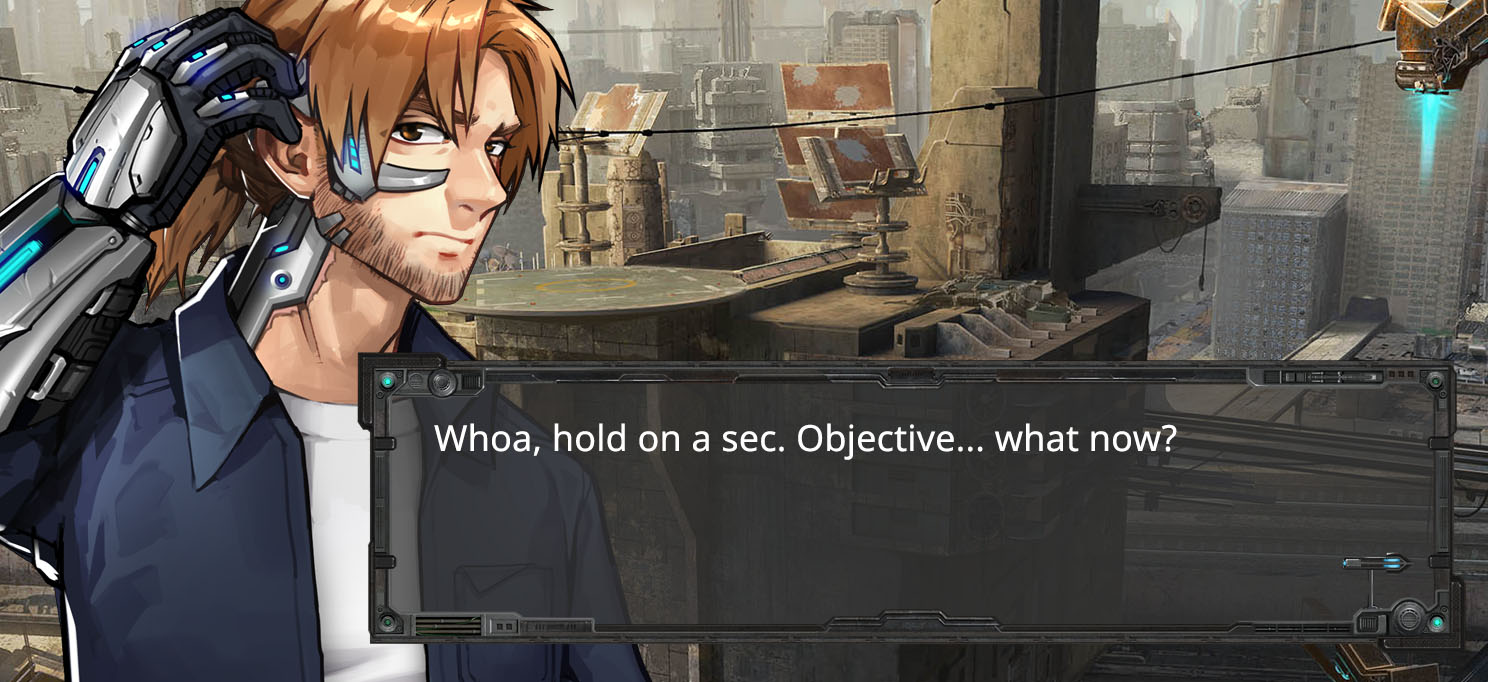 That's right, objective reality. When Kyosians launched their first dome some 500 years ago to protect themselves from Demons, they found out that energy source they're using, called Axis, adversely affects stability of reality. But they were like: "whatever", and six new domes popped up. When it happened, objective reality in most places outside domes (or just Outside) collapsed.
Here's how it works: let's take a look at another DC, a northern city called Republic of Artas.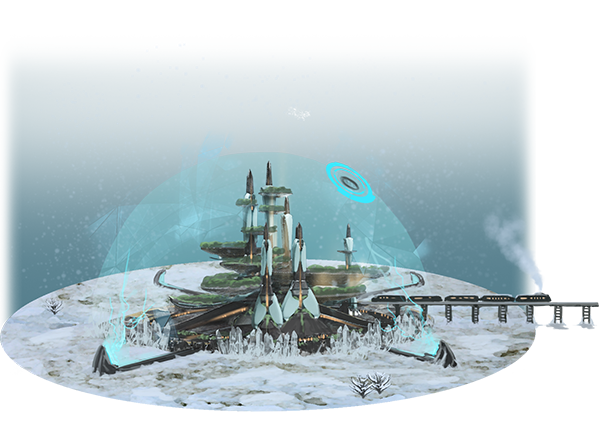 Inside, you can interact with others just like in "real life" (yes, quotes), but when you leave safety of the dome, you're in your own reality (subjective reality, or subreality). Kyos Outside is shaped by your action and choices.
You're not entirely alone, though. Thanks to a device called flux, invented about 300 years before the events of Minotaur, you can still detect other flux owners Outside, and move between your subreality and theirs. Larger flux field generators even allow you to form groups!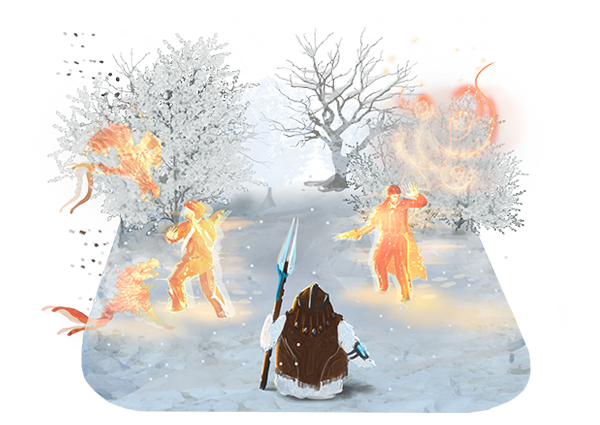 This concept of split reality, of Inside and Outside, is a cornerstone of U7, and an important part of Minotaur plot.
Well then, we hope you enjoyed this introduction. In next post of this series, we're going to tell you about geography of Kyos. Join us here, or on Facebook, or our website not to miss it!
With our subjective love,
U7 team