Hey guys/gals,
It has been a few days since my last announcement so I thought I would let you know what i have been up to.
I have been working on extending the main quest line. You can now interact with the wizard in his tower and advance through the main quest. The majority of the questline has been written out, however I just need to integrate it into the game. Which surprisingly is the hardest part. As well as extending the Quest i have Started work on the Northern part of the world. It will be split up into multiple sections, with a forest (inspired by Mirkwood from LOTR), the main "wastes" which will consist of part of a large lake in the top part of the map, with several dead trees scattered around and of course, Deamons. Within the Wastes you will be able to see remnants how civilisation. There will be ruins to explore, and small fortified villages holding out against the onslaught of Deamons.
most of this is still just concept however below are several screenshots of what i have included in the North so far.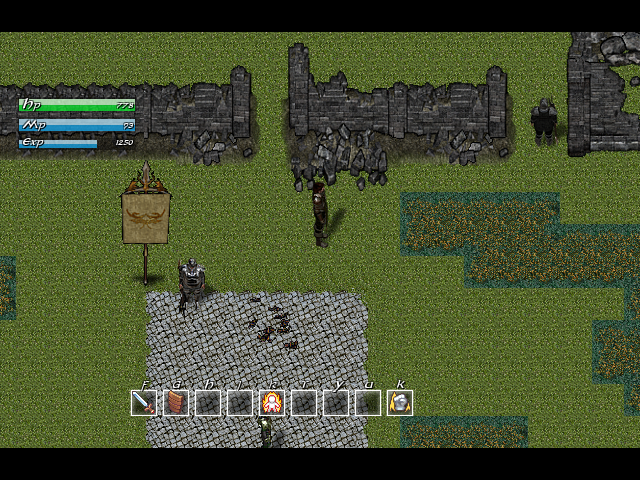 Above is a picture of the final outpost. This is the last Safe haven other than villages you will encounter during your time in the Wastes. It is also the only part of the North that i have managed to put a large amount of detail in.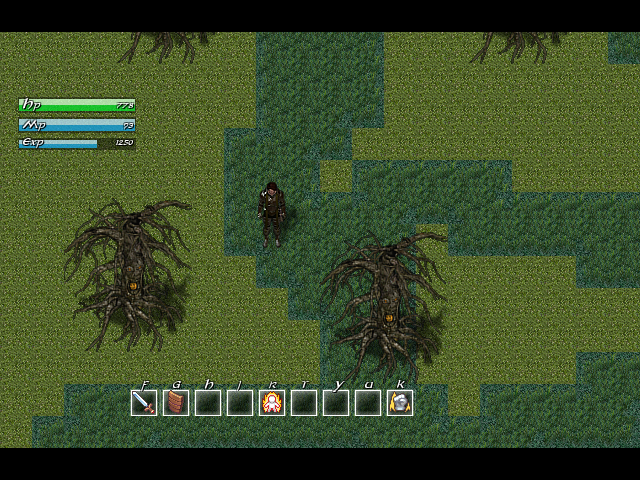 This is a screenshot of further into the Wastes (not the forest). As you can see the map is quite flat still and apart from different styles of grass and a few trees scattered around it lacks any sort of unique detail.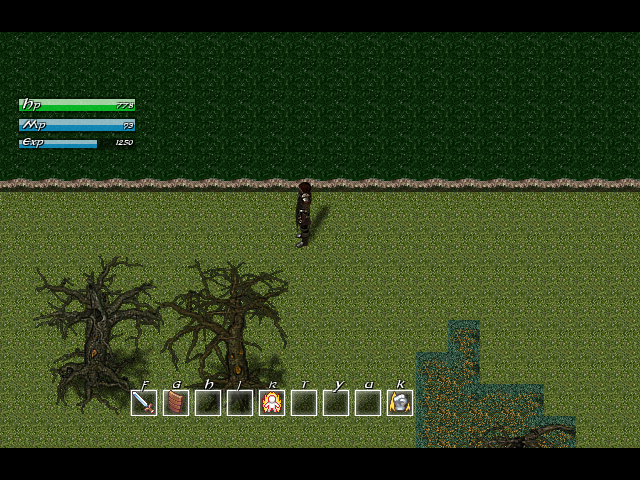 this is a screenshot of the top part of the Wastes. As you can see the water is a green colour, almost as if it has been poisoned (hint hint). Again however it lacks any sort of detailing.
I have also fixed some game breaking bugs, such as the wizard interaction cutscene looping. I will include a full list at the bottom of this article. The next stable release will come in the form of a small patch rather than another huge download, as it is a pin for me to upload huge files al the time. And annoying for you to have to download them with every update. However when there is a major version change I will upload the whole game, to make it easier for people who may not have downloaded it previously.

If you wish to support Shadow Lands you can copy the code below and paste it into a forum signature in order to help spread the word. It would also mean a lot to me if you could consider following the game so that you can stay up to date with its development.
Bug Fixes
- Fixed a bug where a cutscene would loop, preventing you from moving.
- Fixed bugs where a guard would call your class instead of your name during conversation.
- Fixed face showing during the character selection screen that was already a human male.
- Minor code changes to improve optimisation.
Thanks for reading
-prop11