Greetings!
Yesterday, the very first Gloria Victis unofficial knight tournament was hosted, which is great taking into consideration that the event was driven by the community.
It was a one-on-one tournament where the particpants could play against literally anybody. Despite some inconvenience linked with the early pre-alpha version we are really happy with the tournament outcome.
Two hours of a great show - great thanks to all the participants. Next events should be hosted in the nearest future.
The winners have received pre-alpha keys, which they can share with their friends or their guild - and we have quite a few guilds already!
A few words from the tourney's organiser - Larsiam of the Happy Kangaroos guild:
"As the master of ceremony's of the Tournament I can say it went great. Everyone fought with such respect and dignity. It is a great thing to see a community come together in such early stages of this amazing game.
As a Tournament participant and the winner I can say the fights where intense. We ran into some minor problems and bugs. But they sorted themselves out and we continued to fight. As Gloria Victis continues to grow we as it's community will aswell. Thank You to all of you who support Gloria Victis and the Idea it stands for."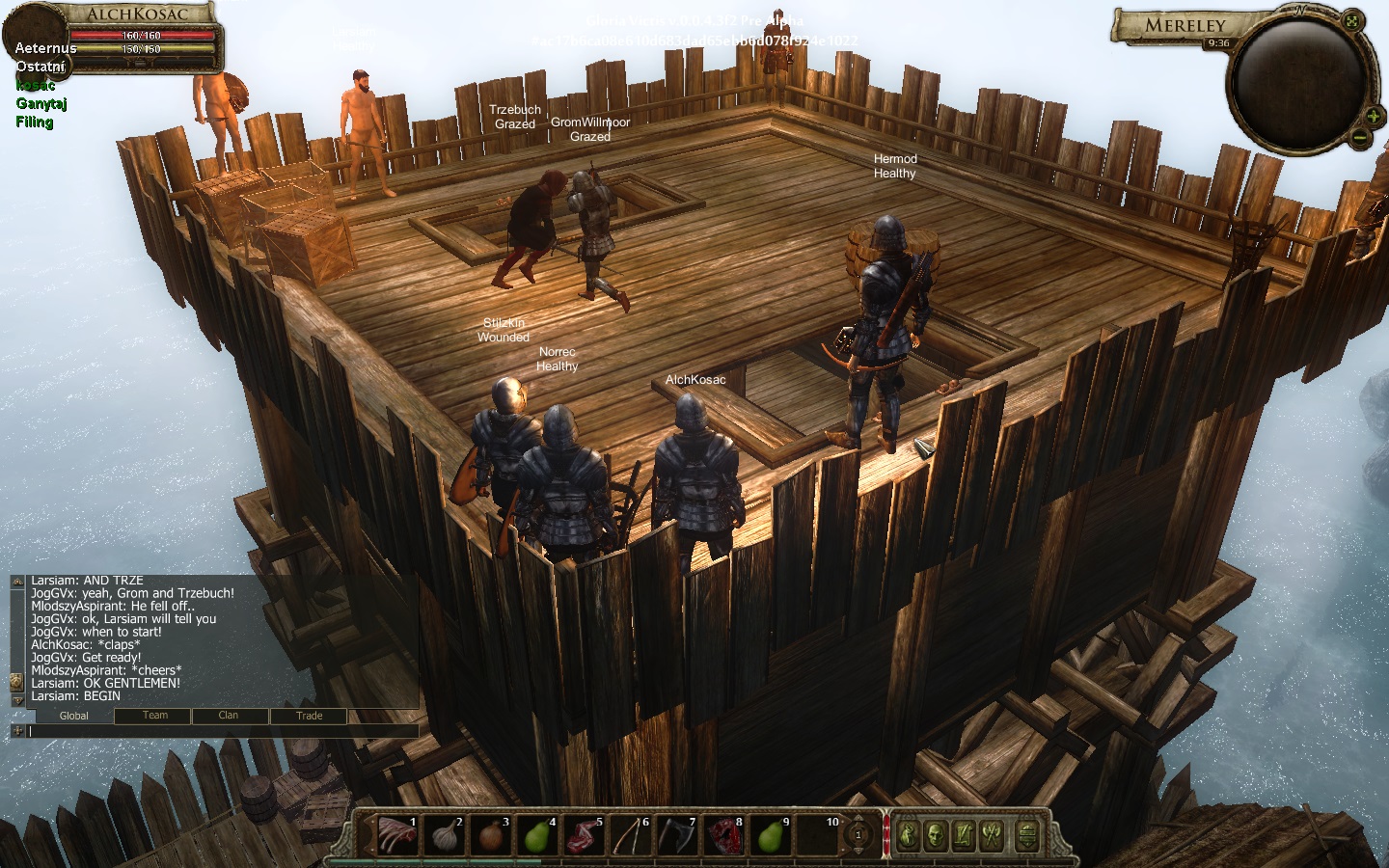 What is more, today IndieDB has launched the best Indie 2013 contest. Last year our game took 5th place, losing slightly too games such as Amnesia: A machine For Pigs, Mount & Blade II: Bannerlord, 0 A.D., and Path of Exile.
Will we be able to repeat at least our last year's success or reach even higher spot - it all depends on you and your votes! All you have to do is spare us few seconds by voting on Gloria Victis. Click the link below and press "Vote for this Game".
Indiedb.com
HOW TO JOIN PRE-ALPHA: Forum.gloriavictisgame.com