Spoxel is finally in Alpha! Now it's time to tackle the mountain of content I want to complete before Beta. I have a few video's i'm preparing to show off some gameplay as well as a video for the spell creation system. You should see those sometime in the next couple of months. Until then, I have a handful of gifs and screenshots to show off what I've been working on the last month.
First on the list of new features is a new enemy! Ghosts can pass through most terrain and can fly. A telltale glow denotes their approach.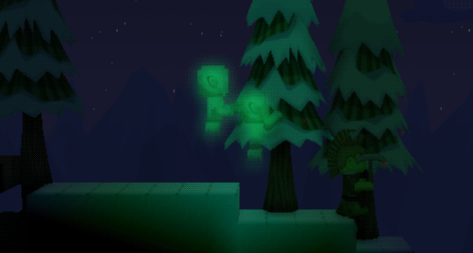 A new underground biome exists now called the underworld. Below is an under construction view of this new biome.
I've reworked the charge effect for melee and you can see what it looks like now below.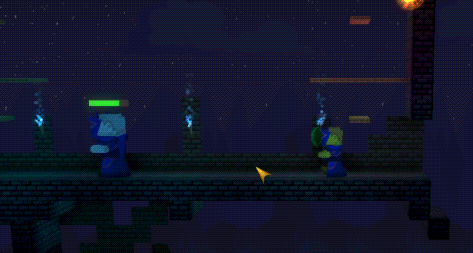 I added a new enemy type that basically act as traps and terrain hazards. The first you'll encounter are spinning spiked balls which you'll need to avoid to explore some of the early dungeons.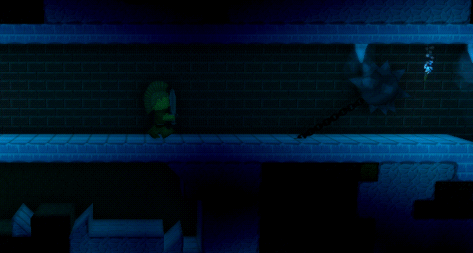 I spent some time reworking the spell creation UI to now include some basic info about the spell you are creating like damage, mana usage, and duration.