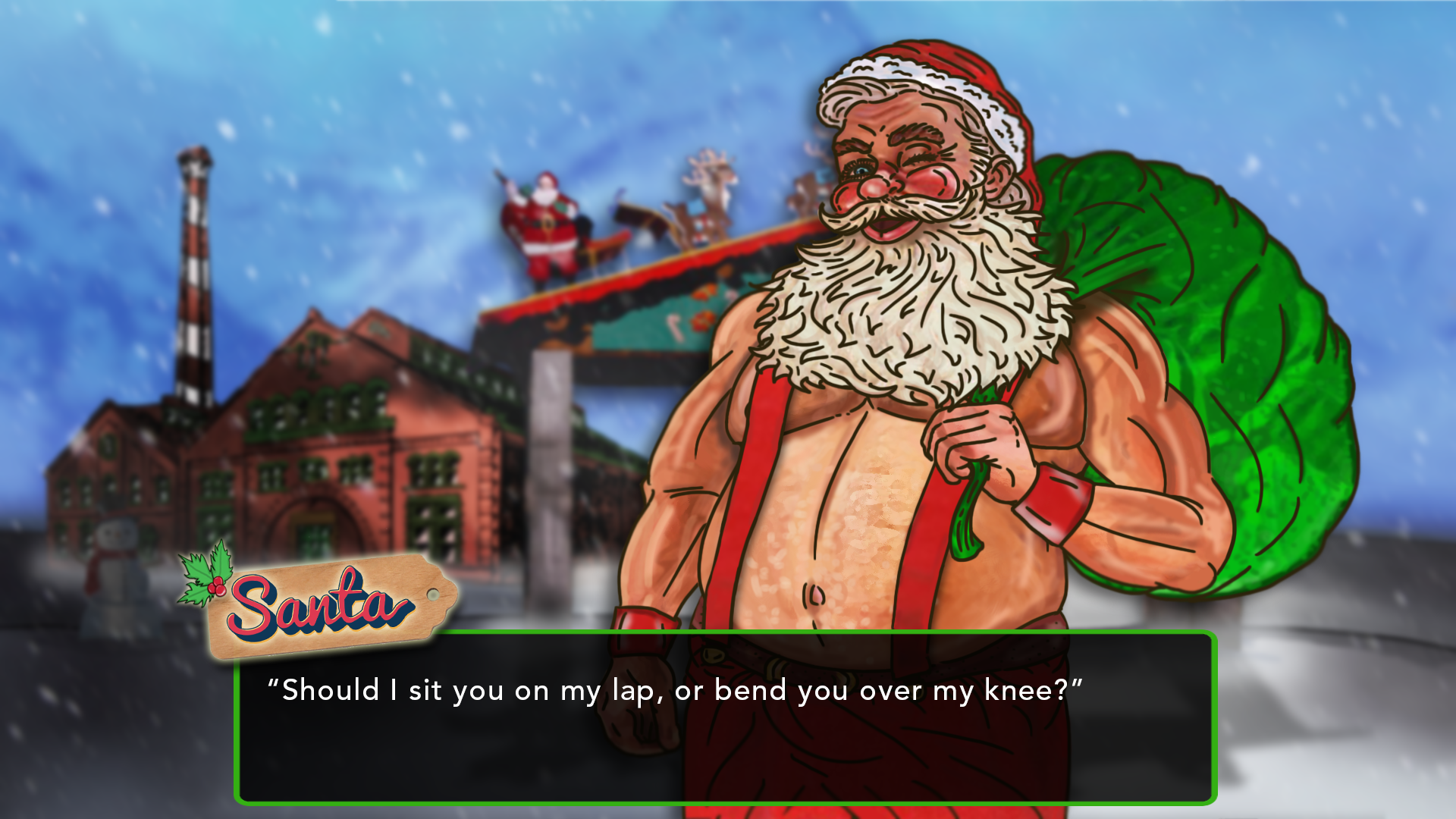 Great Idea Games has announced a December 12th launch date for their Christmas themed visual novel, 'Santa's Big Sack'. Featuring a colorful cast of Christmas characters, heartwarming holiday music, and classically styled art design, 'Santa's Big Sack' promises to stuff gamer's stockings like they've never been stuffed before.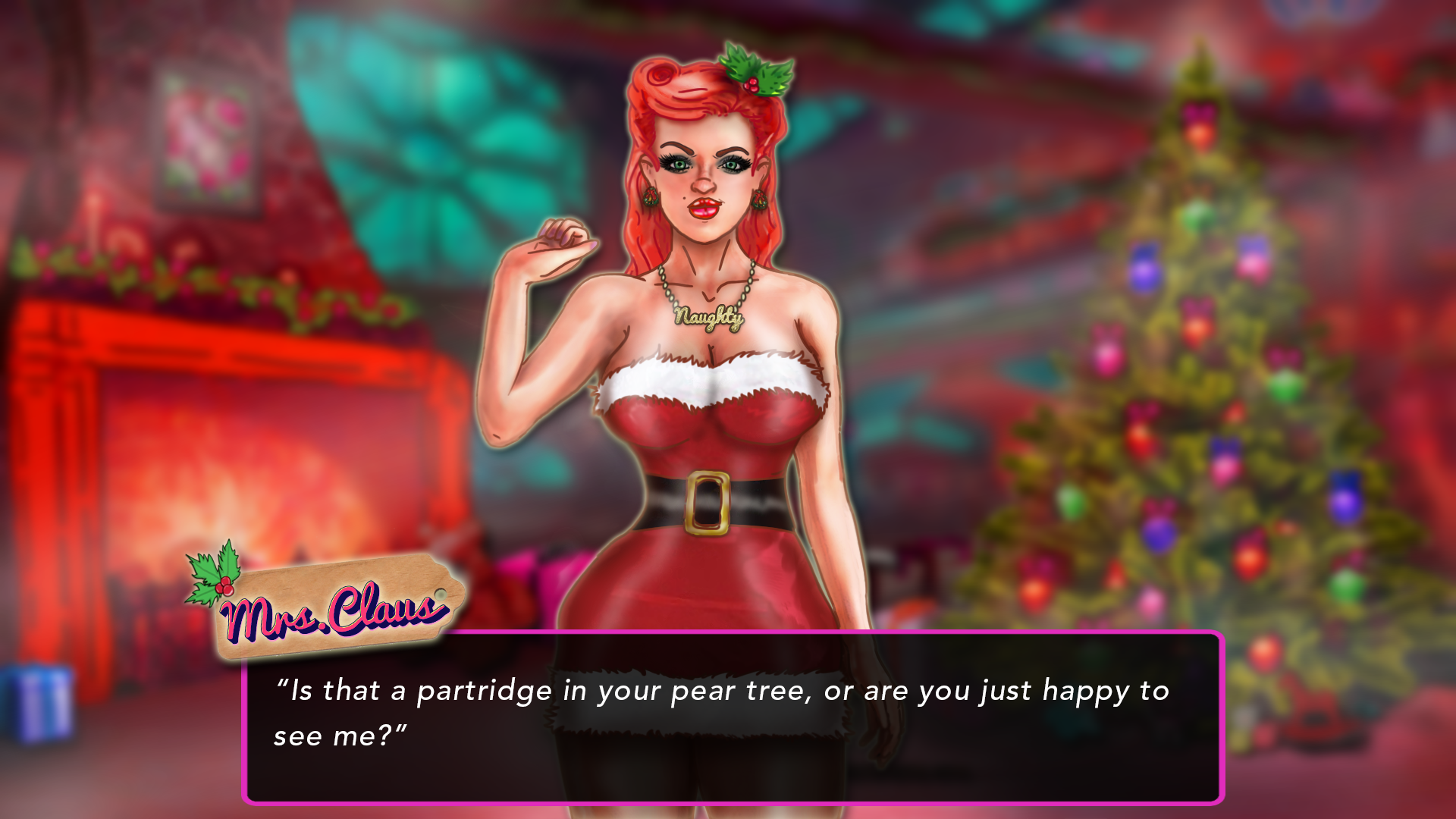 "The holidays can be an isolating time of year for many of us," says developer Yul Logerton. "I guess we're hoping our little game can help alleviate some of that loneliness, while helping players to empty their own sacks, so to speak."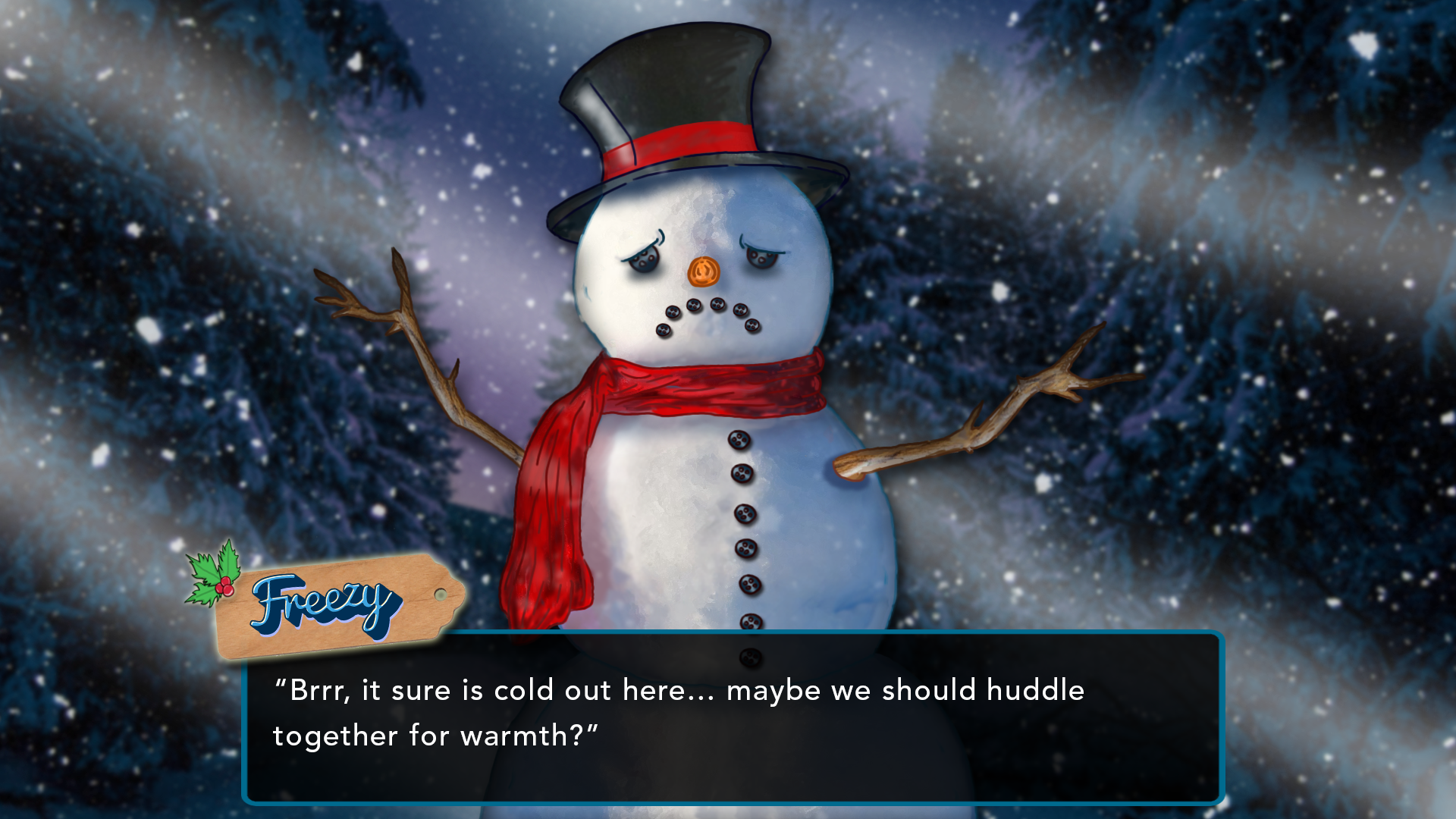 With five iconic holiday heroes to romance and a Krampus to defeat, players are guaranteed to have their hands full when 'Santa's Big Sack' unloads this December. "Naughty or nice, the choice is in players hands," continues Logerton. "Whether you're interested in getting with Santa, Mrs. Claus, a sentient Snowperson, the evil Krampus, or a bunch of thirsty elves, we've done our best to include as much Christmassy variety as possible when it comes to who's chimneys players are able to slide down.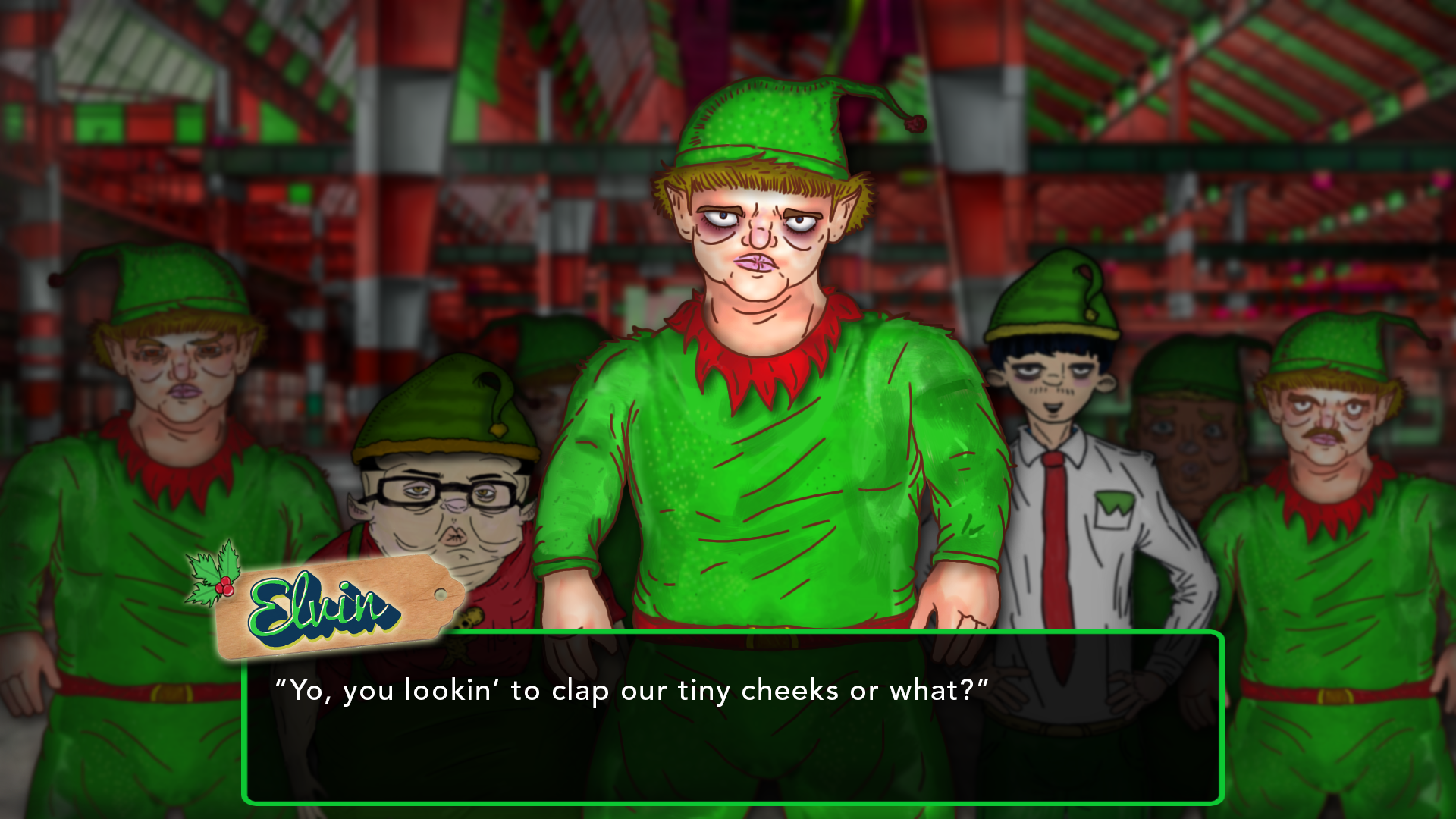 But Santa's Big Sack isn't just about hooking up with holiday icons, it's got a story to tell too.
"When twenty-one year old Rudy Noel travels to the North Pole to become Santa's new assistant, he figures he'll be building toys, feeding reindeer, and fetching the fat man sugar cookies," says Yule. "Little does he know he'll soon find the very fate of Christmas itself in his hands!"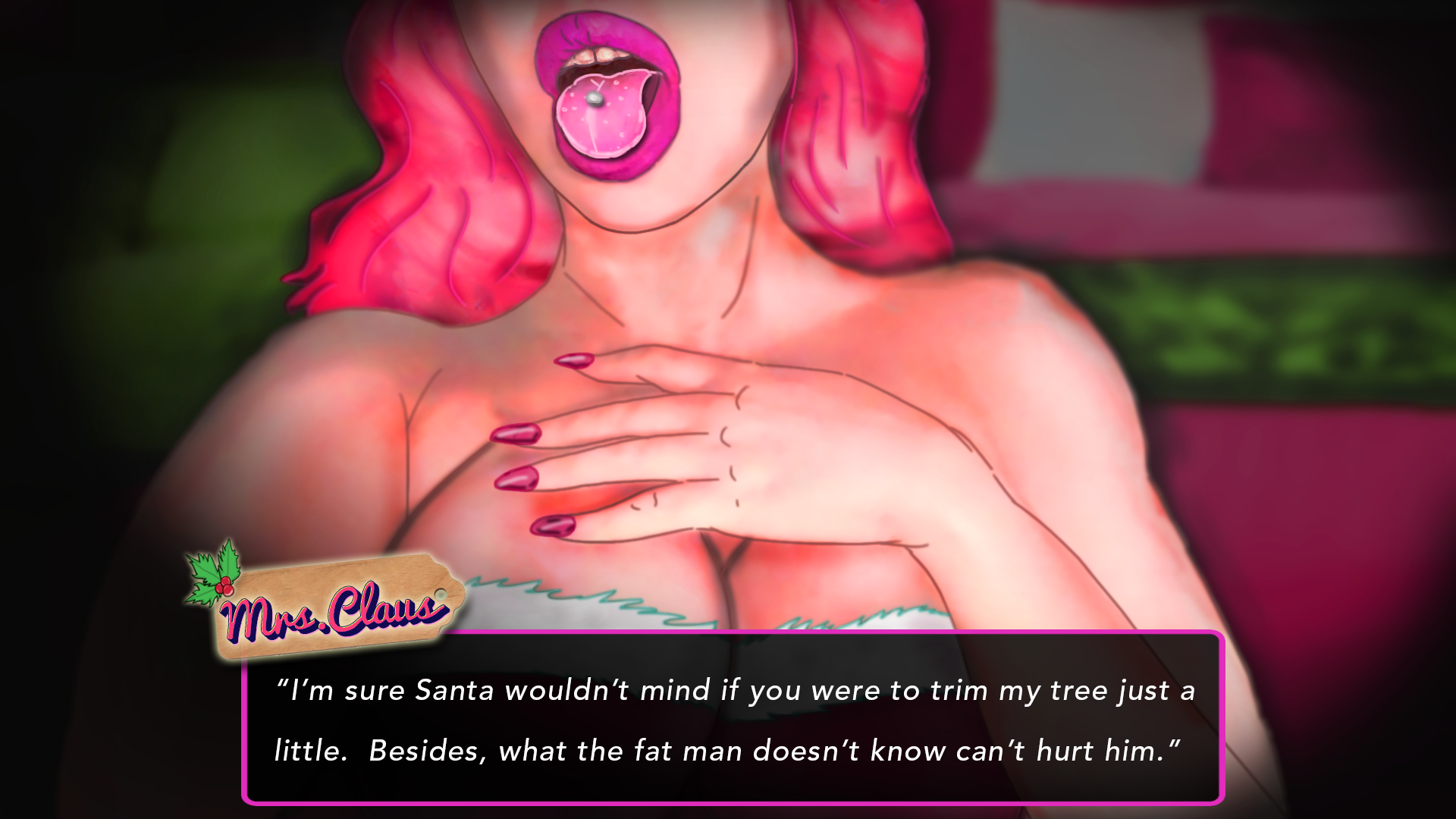 "The game definitely gets weirder as it goes along, which I think is part of it's charm," continues Yule. "I mean the concept itself is pretty wild to begin with, but by the end of the story, players are really gonna be like, 'woah, what the **** did I just play?"
"I mean that's pretty much what I want in a game like this, which is to see something I've never actually seen before."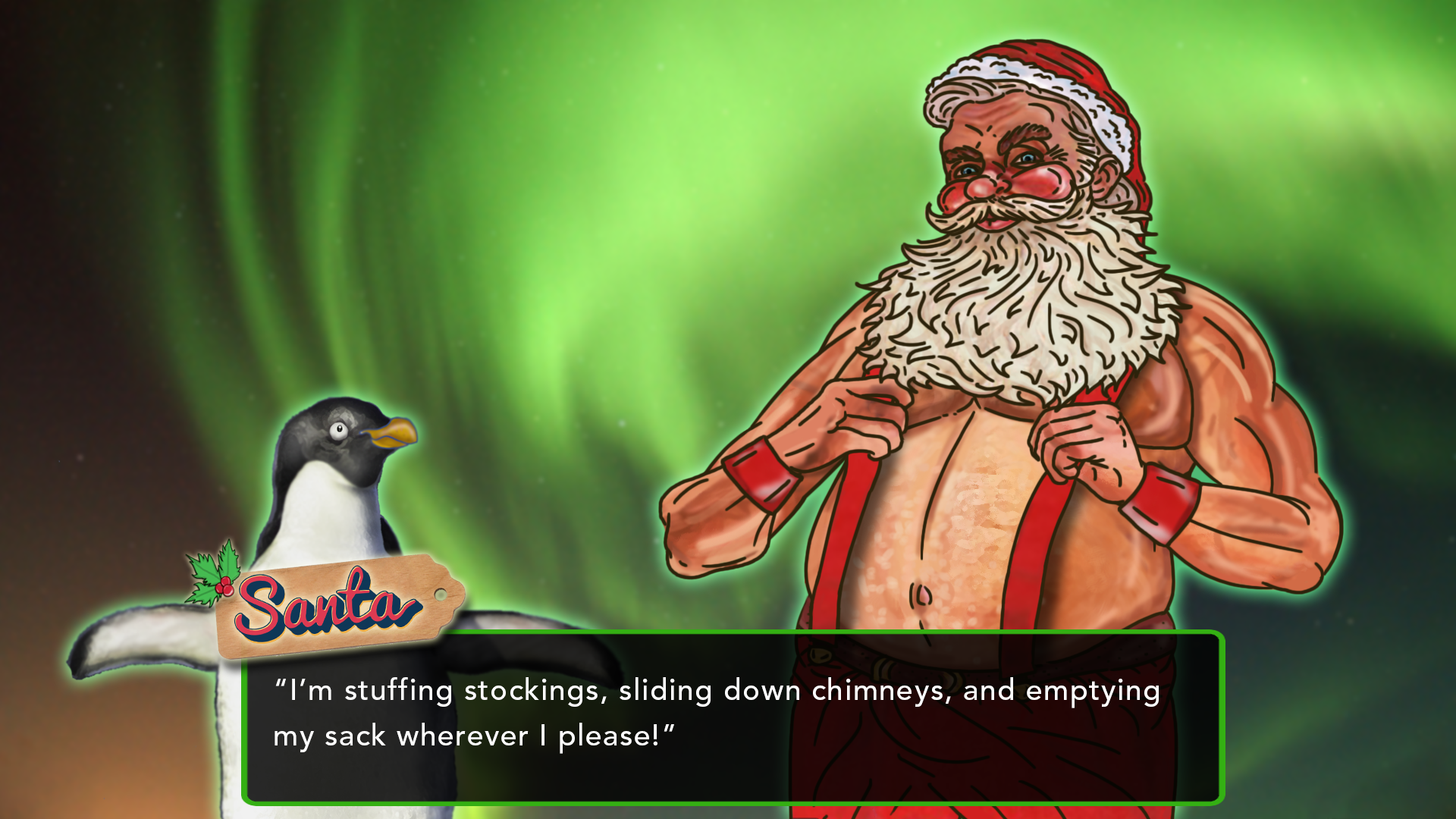 With branching paths, multiple endings, and randomized variables, this is one Holiday gift that's sure to keep on giving, whether players are ready for it or not.
Santa's Big Sack doesn't launch for PC & Mac until December 12th, but you can wishlist it on Steam today.

About Great Idea Games
Great Idea Games is an independent game developer and publisher founded in 2018 with the goal of developing and releasing high quality video games based upon the greatest ideas possible. More information can be found online at Greatideagames.com