A new element has been added to the gameplay. The possibility to die. The resources isn't longer infinite. They must be charged. As a player you have to find one of the resource station before it's too late. Without charging, your motors will die, and then you.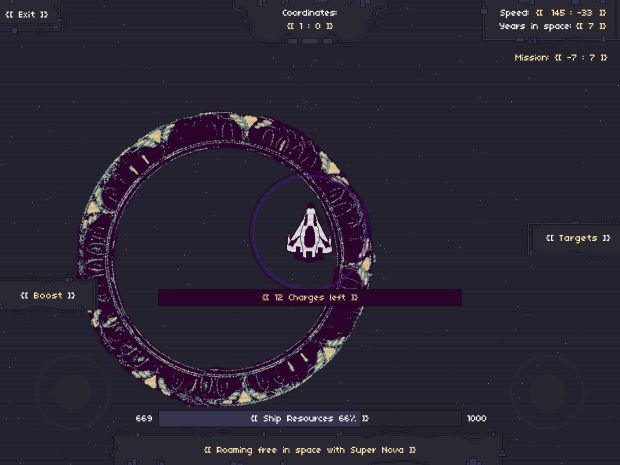 When you do find one of the randomly placed resource station, you will need to stay inside of it, until you're fully loaded (as the picture above shows).
What we want with RymdResa is to create a peaceful sandbox environment, a place where you can relax but still explore. Where you can play and enjoy art, be alone with your feelings and thoughts, with one goal: find a new home-planet for the survivors. A non-violent space. But still this new possibility to die adds a lot of tension and excitement to the game, and we're very happy with this addition, even if it is pushes the boundaries on the non-violent rule.