This update brings with it a bunch of new changes including new Recall Beacons.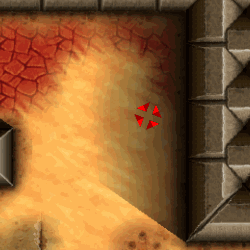 This stationary beacon can be called down within a radius of your tank crushing anything underneath it in the process. Once landed you can teleport back to your beacon at any time (however it is destroyed upon doing so). This makes it a particularly useful item for making a quick getaway, intercepting other players or simply quickly traveling across the map. This item replaces the old mine.
Another new gameplay addition comes in the form of projectile blocking force fields which can lead to some amusing standoffs moments.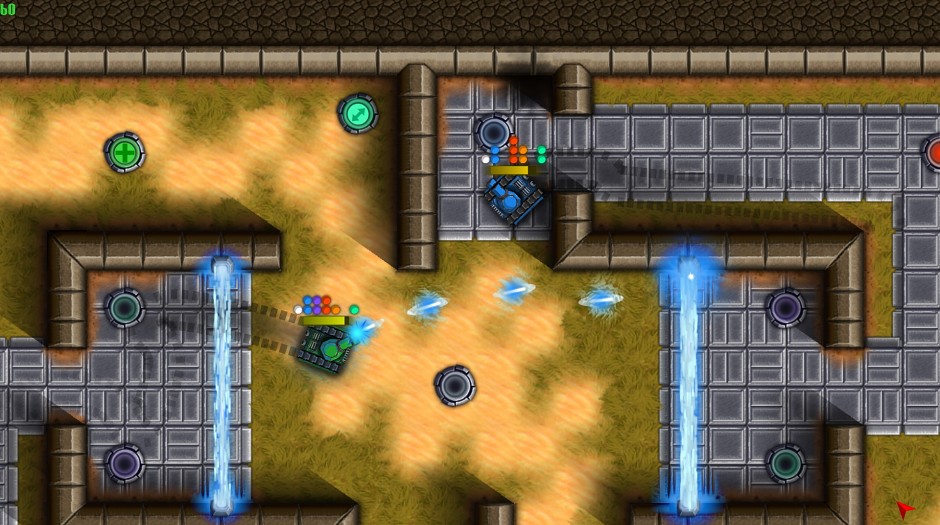 Many visuals updates have also been made such as a new ramming animation, item designs and more!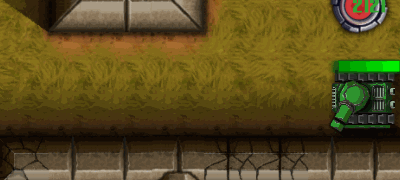 If you like the look of this game please consider voting for it on...
Steam Greenlight!


List of changes
Added new item Recall Beacon
Added projectile blocking force fields
New metal terrain tiles
Changed design and effects for Item spawners
Changed Tank appearance
Changed appearance of standard tank turret projectiles
Changed appearance of EMP projectiles
Changed appearance of missiles
Changed control hints to now show the mouse buttons associated with the control
Changed only the replay of the last game is now auto saved
Improved the AI's ability to make wall bounce shots with the EMP
Added new sliders to menus
Added graphics option to change the visual size of map items
Added ability now delete / copy replay files from menu
Fixed a bug where score bar progress would display incorrectly
Other small fixes and visual changes