"The Swine" are coming soon to Steam.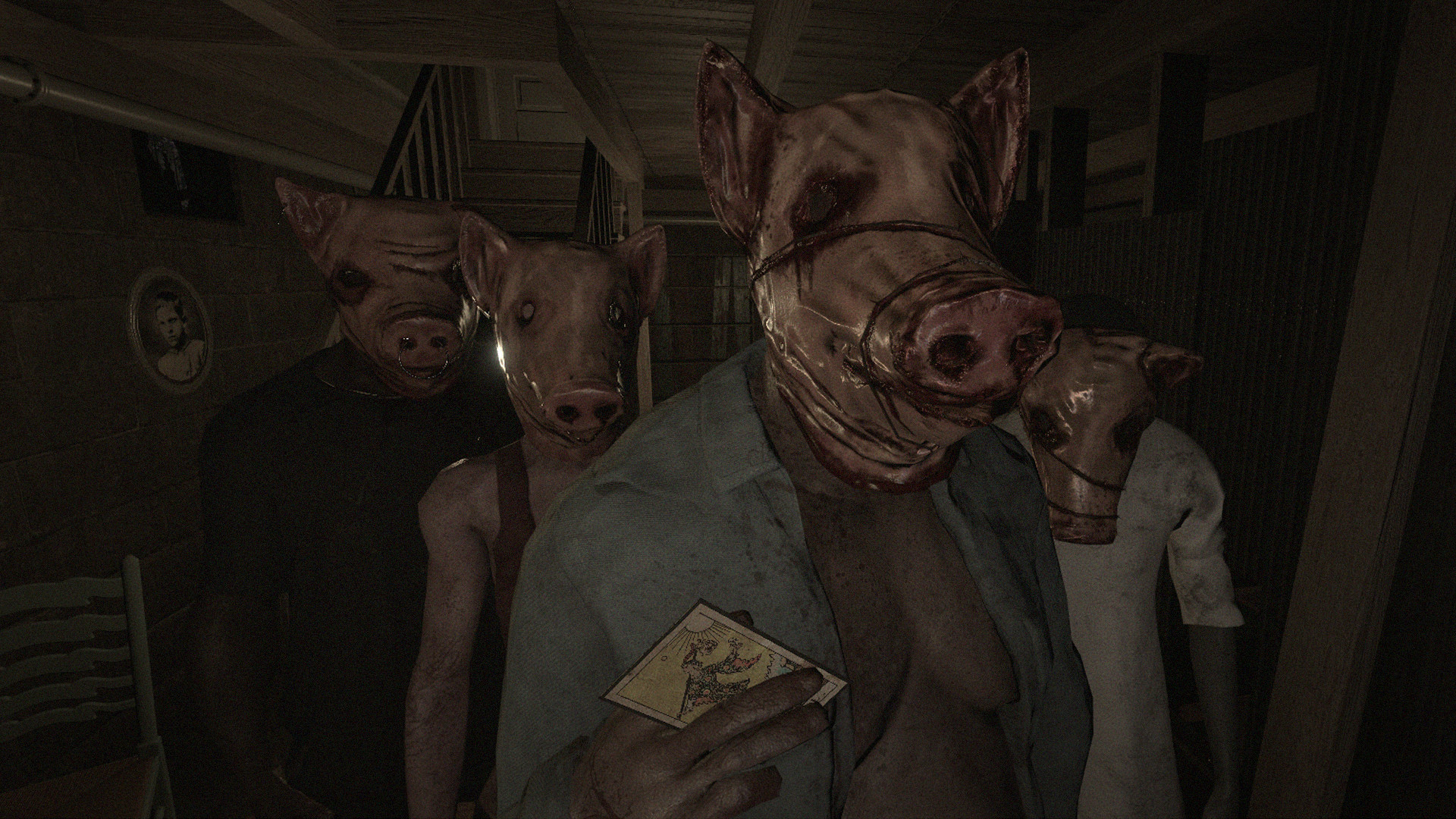 A dark story from the deep south, The Swine will have you as a prisoner in your own home tormented by an esoteric group of pig-head-wearing intruders. The third game by Vincent Lade will be full of tense situations, intriguing storylines, cryptic puzzles, and a dark lore of occult practices.
The game is deep in development with a launch date aiming for July 2020!