Devlog
After months of development, we finally decided to start a devlog of The Stonekeeper, our first indie game. We'll try to update this devlog frequently – maybe even weekly – with development news, insights on producing an indie game, and our thoughts about our experience in the market.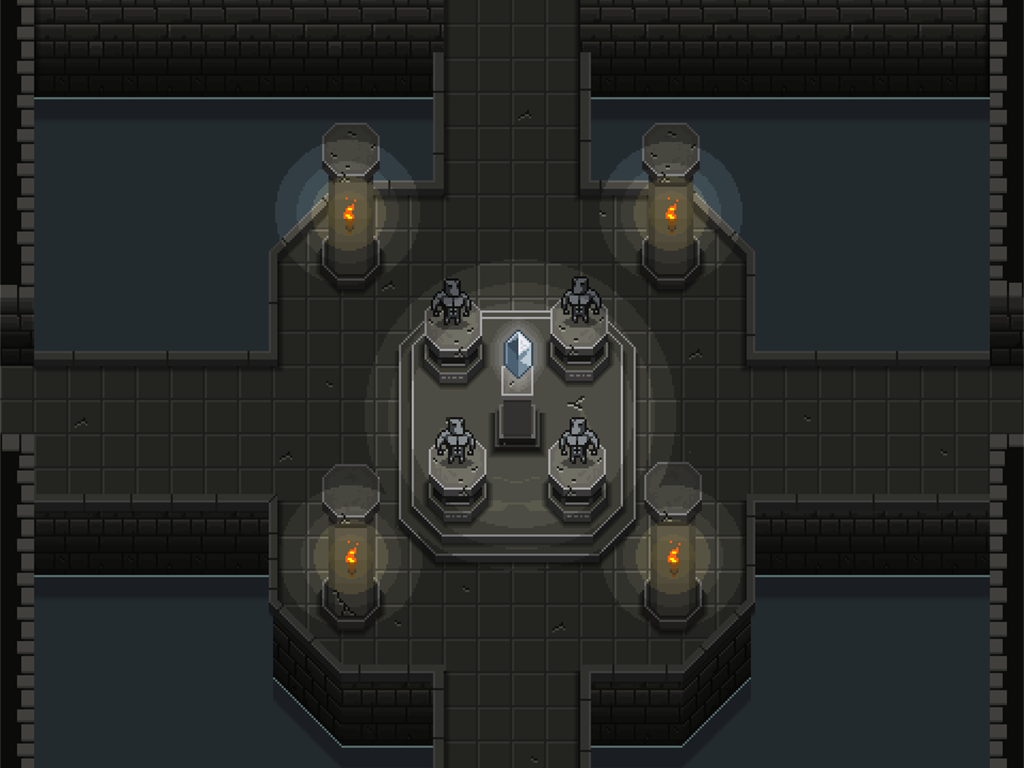 The stone hall, a room where the game's intro takes place.
The Beginning
The development process began three months ago, when we were testing a lot of game ideas. We had some prototypes of platformer and stealth games, but nothing struck us as a game idea that would immediately stick with us. We were trying to think out of the box and come up with a fresh, brand-new concept. And that only got us stuck in a loop. So we decided to use old and tested game mechanics and add new elements to them. We tested a lot of design ideas and themes: intergalactic, western, post-apocalyptic, you name it. Finally, we decided to go with a more RPG-like theme and chose an ancient fantasy world. And The Stonekeeper was born.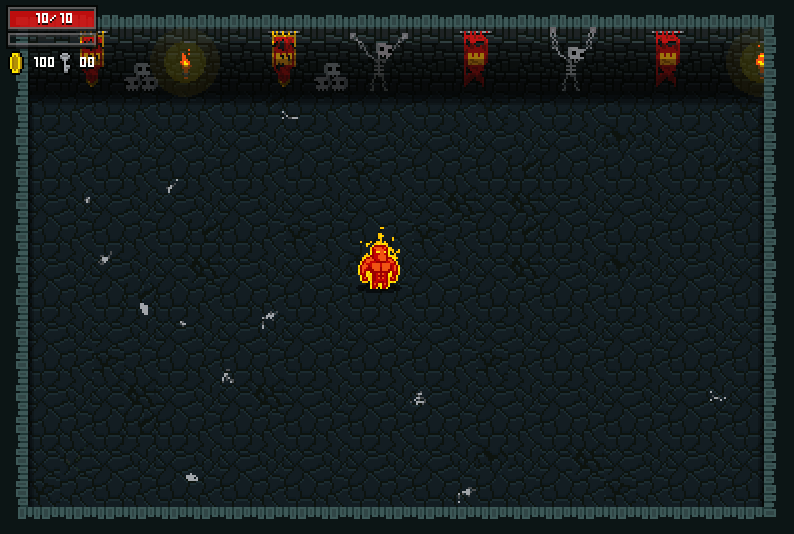 Fireman – one of the four playable characters.
Gameplay
The Stonekeeper is a fast-paced rogue-like game with RPG, dungeon-crawler and arcade-action elements. Every run is unique with generated dungeons, vicious enemies and tons of synergizing items. The game revolves around short runs (~1 hour long) with permanent deaths. Completing runs and some side quests unlocks more items and content.
The whole gameplay is divided into two parts: exploration and action. The exploration part requires you to crawl in the shadowy dungeons for the keys that unlock the entrance to the final dungeon. However, every map is filled with bad guys, and once you come into contact with one of them you're transported to an action. Here, you must survive waves of evil enemies. To help you on your way, you'll find item rooms (items can increase your stats or give you some crazy abilities), shops or special rooms.
Development
As the development process went on, many ideas were scraped, added or re-envisioned, and, of course, a lot of them were set in stone. For example, as you've already read, we decided to go with the generated-level design, since it would give the impression that every run is completely different. Instead of using different guns, we thought it would be wiser to use synergizing items. Synergizing means that items combine with each other and can produce thousands upon thousands of different combinations. At the moment, there are over 250 different items; this could lead to the creation of some wacky or super-powerful weapons. And believe me, you'll need to have a lot of these items, because there are over 100 types of enemies you'll be facing throughout your journey.
Everything looks great on paper, but we still need to translate it into the game. It feels like we've already done a lot, but the game still requires some balancing – and that's the most difficult part. We still have a long way to go, but we're hoping to finish the game by the end of the year, and we'll share every interesting part of development process with you right here.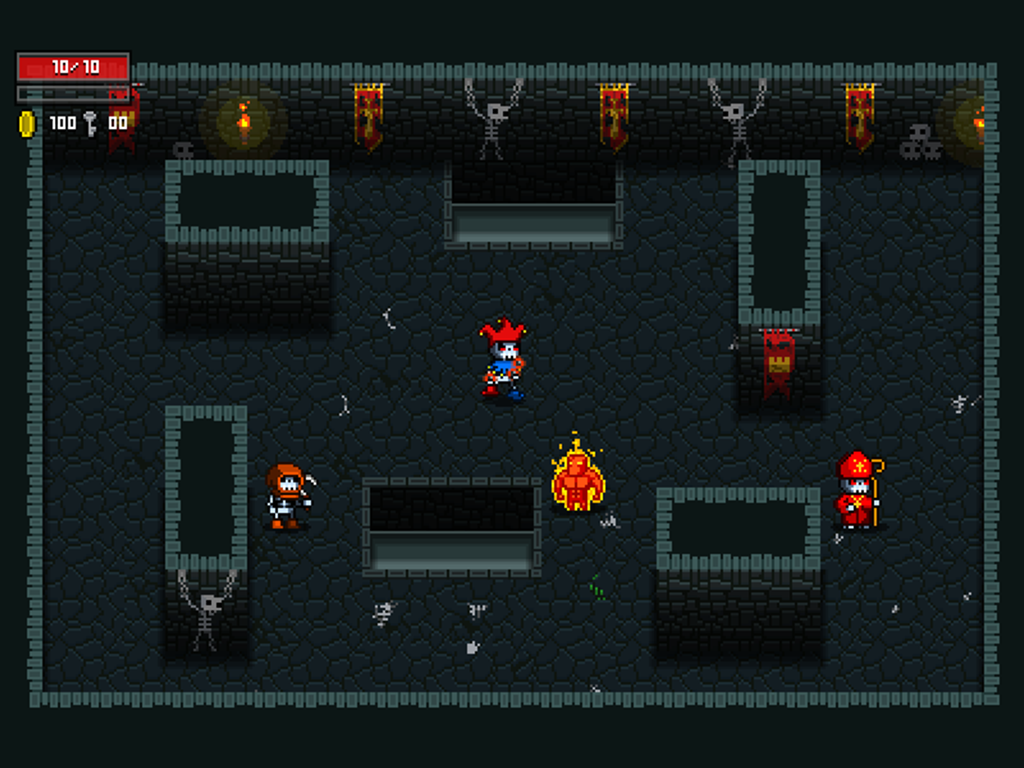 Skeletons – the first enemies you'll be facing.
More Info
For now, you can follow us on Twitter:

or find more info on The Stonekeeper at the 7 Box Games website: