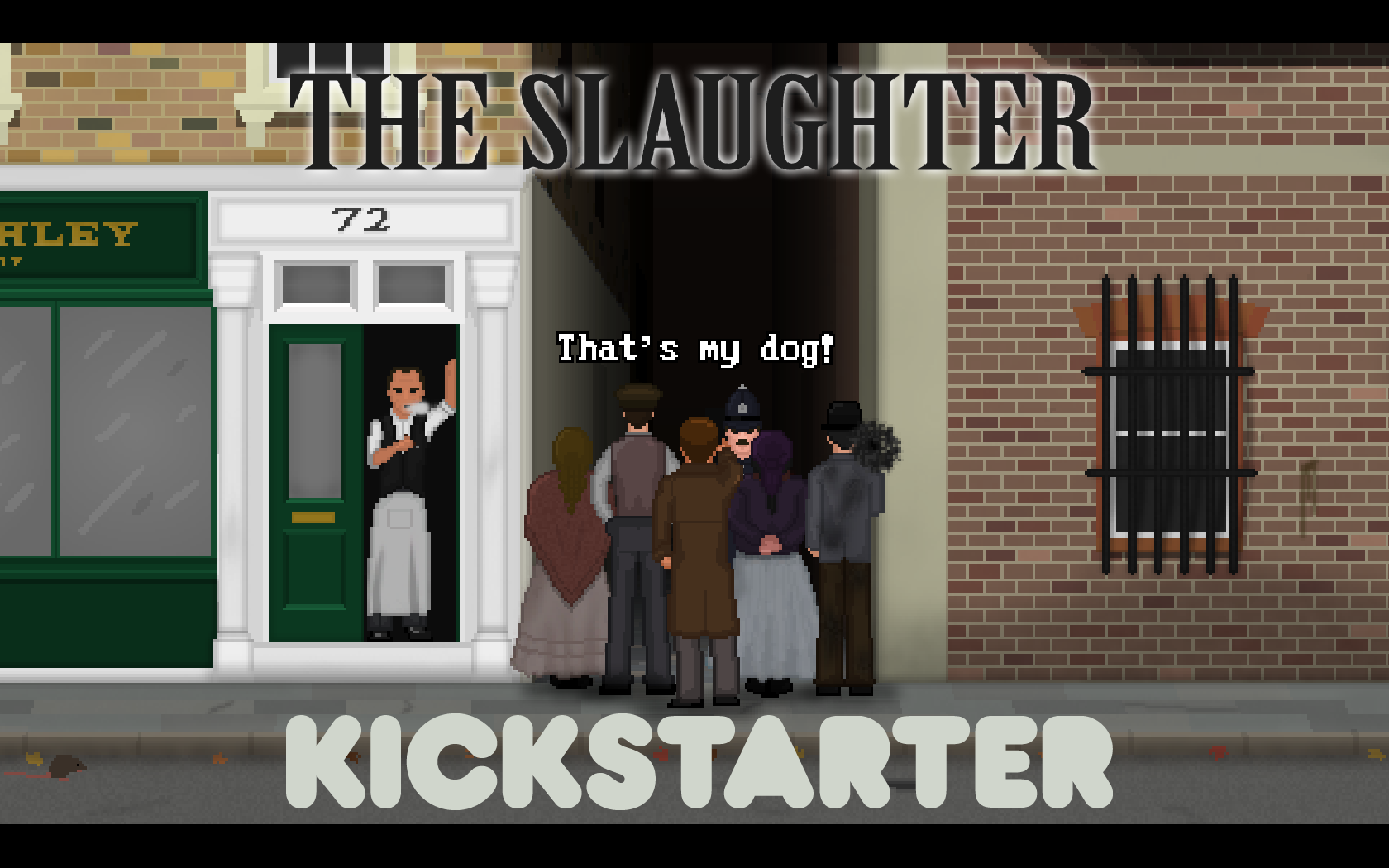 I'm proud to announce that the noir point-and-click insanity of The Slaughter has just hit Kickstarter. Check out the Kickstarter for in-depth details about the game, and if you like the look feel free to pledge, we really need your help reaching our goal!
Kickstarter.com
Synopsis:
The Slaughter is a 2D point-and-click adventure set in Victorian London in the shadow of a string of serial killings. The gameplay is in the vein of the classic LucasArts and Revolution games, but with dark adult themes more akin to the works of David Lynch, Cormac McCarthy, Max Ernst and Scott Walker.
A serial killer is terrorizing the streets of Victorian London, and private investigator Sydney Emerson has hit a new low between finding lost dogs and receiving alleyway beatings. A turn of events sees Sydney forgoing his selfish nature and thrusting himself into perilous and increasingly surreal situations, walking the line between dreams and reality. Explore the seedy streets of Victorian London, searching the slums, taverns, opium dens and even Sydney's dreams and hallucinations for clues and leads, meeting a host of interesting, insane, murderous and eccentrically British characters while exploring the deeper human condition.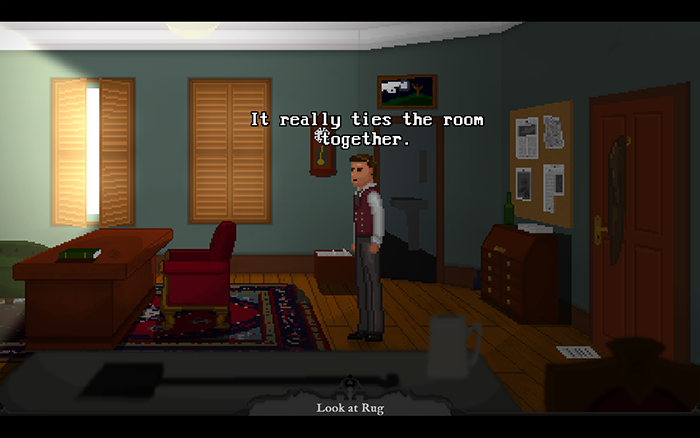 Kickstarter: Kickstarter.com
Twitter: Twitter.com
Steam Concept: Steamcommunity.com