The Kickstarter campaign for our first game, The Silent Tombs, launched on the 4th of January, and we've been incredibly humbled and impressed by the support and feedback we've received as we near the end point! The Silent Tombs is a procedurally generated, atmospheric puzzle game, with hints of action-roguelike, platforming, and psychological horror.
Under a millstone clogged with dirt, grass, and roots, hidden from the world for thousands of years, you find a tomb complex, filled with strange symbols, traps, treasures, and the start of a hidden story. Using a range of innovative gameplay mechanics, and an educational approach to history (involving authentic facts, culture, and an archive of knowledge for players to learn more about the heritage of the British Isles), The Silent Tombs is much more than a game. It's a window into a fascinating history many people may not even be aware of.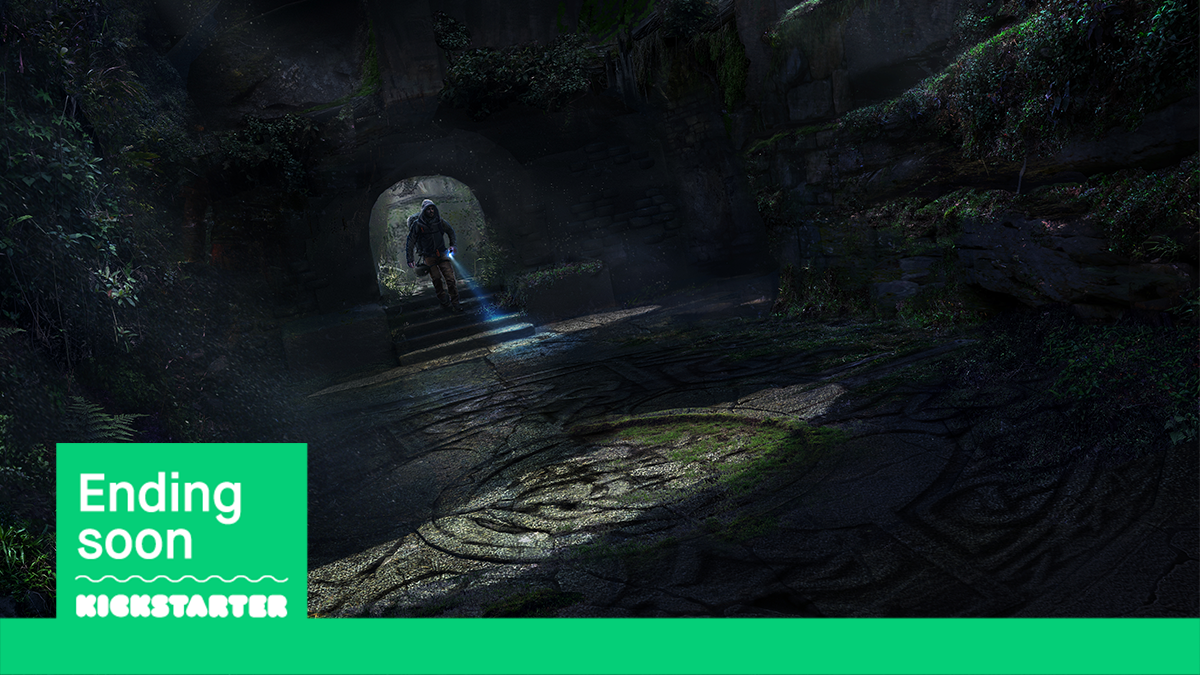 Partnering with Historic Environment Scotland (pending contract finalisation), which will allow us access to their protected historic sites and private collections, as well as other global organisations, we want to accurately portray history in games in ways that have not been done before, representing ancient monuments, cultures, and events in an authentic manner. The Silent Tombspromotes the ancient Celtic, Gaelic, and Anglo-Saxon culture of the British Isles. Players must navigate a mix of complex, mind-bending challenges, whilst being careful not to disturb the tomb's residents, with every movement and interaction contributing to the ambient noise level. You'll need a considered approach to succeed in this procedural narrative environment, where no two players' experience will be the same!
There's a host of exciting rewards for backers of this campaign, ranging from a companion art book filled with concept artwork from James Lillich, as well as the chance to work with our Game Designer to create your own room within the game!
Learn More:
Kickstarter: Kickstarter.com
Twitter: Twitter.com 
Instagram: Instagram.com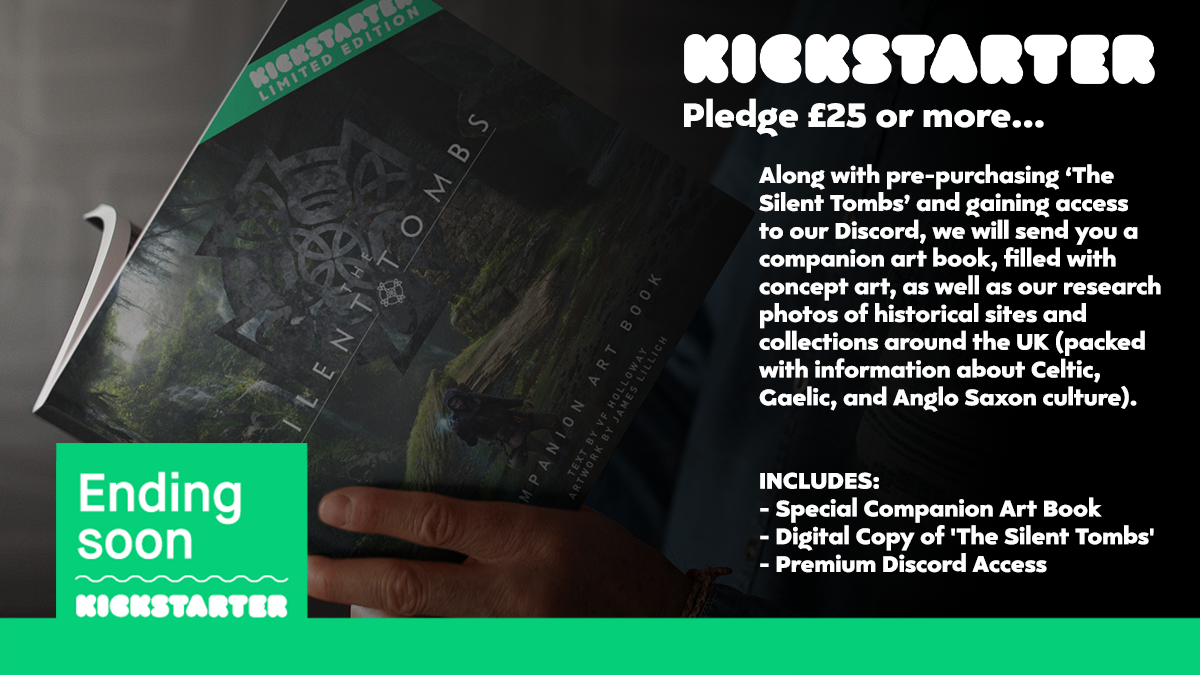 Primordial Game Studios are an independent game studio based in Dundee, Scotland. From a variety of backgrounds, we are working together to design, build, and distribute video games that we are passionate about. We were founded by Vaughan Holloway and Konstantinos Kalogiantsidis. Using Unity's HDR Pipeline to design and build, combined with audio integrated with Wwise, and creating high-quality artwork with Blender, Substance Painter, and ZBrush, we are able to develop amazing content within a focused timeline, allowing for more ambitious goals in our dev-cycle.