Hello!

For this entry of our devlog we would like to talk about the 3D art in Scarf: Walking with Souls.
In Scarf we are giving lot of importance to the looks, and we are trying to develop the game with a true artistic visuals.
Since it's not a realistic kind of game we try to approximate the most to the concept art designs.

A big part of this is the vegetation and the landscape.
Knowing that we were working on a meadow, our concept artist worked in lots of drawings that could be a good representation of the looks.

For the landscape, the 3D modellers made a huge number of rocks.
When the design of the map was done, all the rocks were used for making little islands and walls...
Here's one!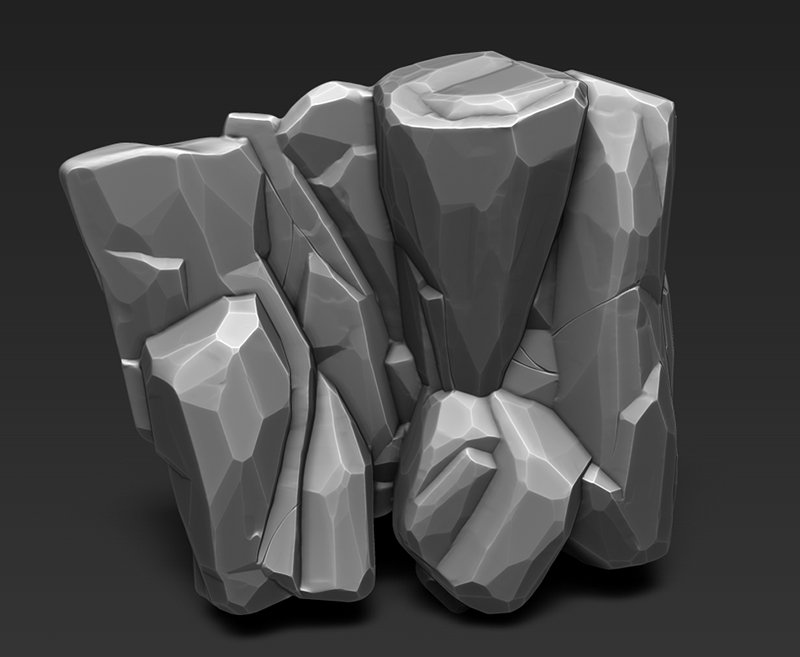 Concerning the vegetation: We try different styles, (different textures composition, leaves quantity, tops).
As you can see we make an effort maintaining the form of the concepts into the 3D, since Scarf is a game with a great importance in the looks we wanted to keep faithful to the drawings.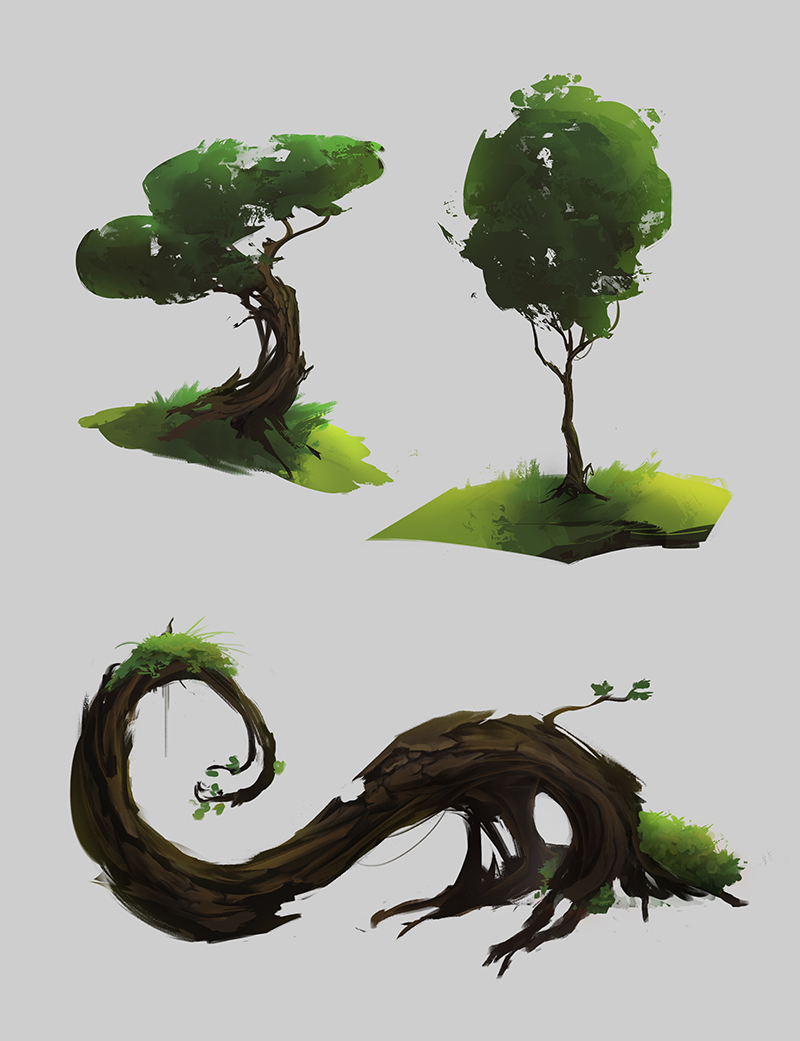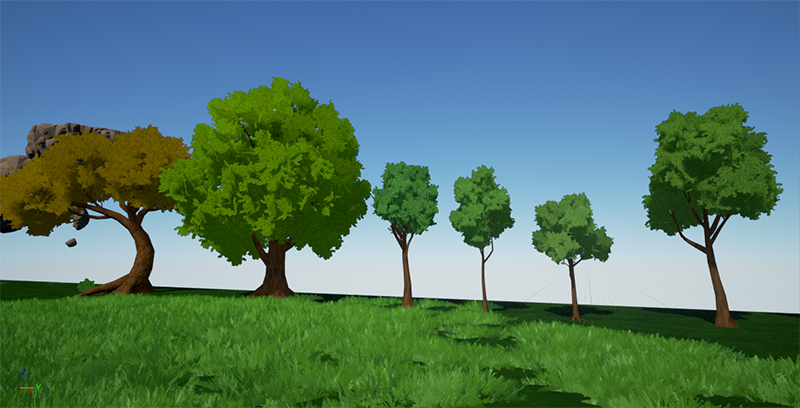 For a more detailed map, we include different assets on the map.
One of the most important were the roots.
Over time, this roots have increased their importance in the game. We'll show something about gameplay soon hopefully.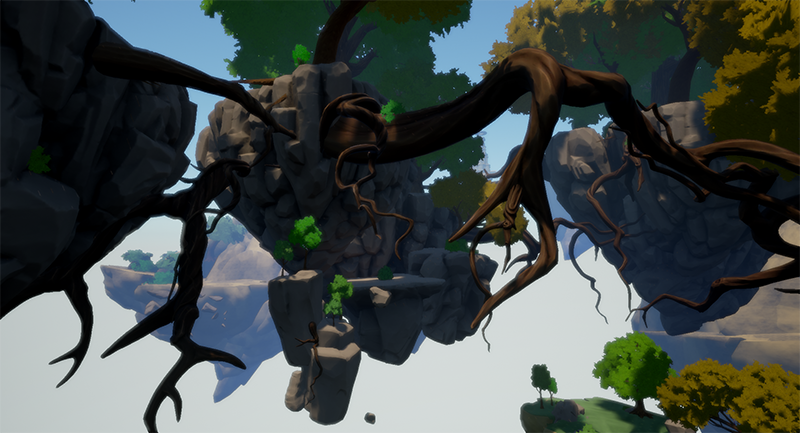 As we mention in another post, in Grassland there was a previous civilization, and only ruins remain.
The architecture of Scarf is composed of only a few assets, but these can be combined to make different kind of buildings.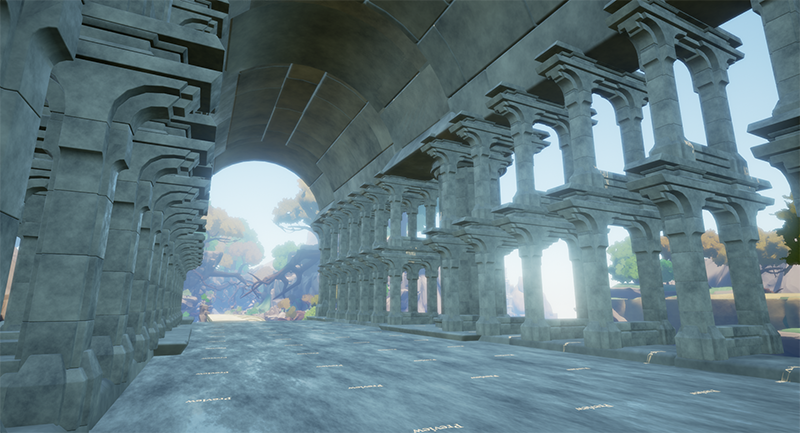 We are working to add some more detail on the scenario, for example WIP waterfalls.

Right now we are really happy with the atmopshere and colorful ambient, but we are still in process and we have to optimize and polish the results yet.
Hope you enjoy this entry! :)