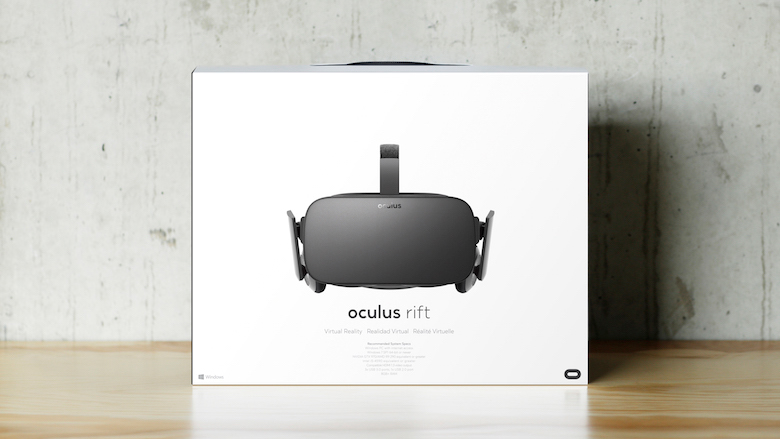 The Oculus Rift consumer version has suddenly appearing in stock at a couple of US-based online retailers. Both Amazon and Best Buy have units available, though Amazon is already showing low remaining stock.
Interestingly, both of these US retailers estimate that their Rift units will ship to purchasers faster than those who are backordering new units through Oculus directly, and faster than some who are still waiting for their pre-orders to be fulfilled. Oculus direct orders are expected to ship in August, while Amazon orders are estimated to be delivered from July 1 to July 11. Best Buy, meanwhile, expects to get your Rift to you by July 7.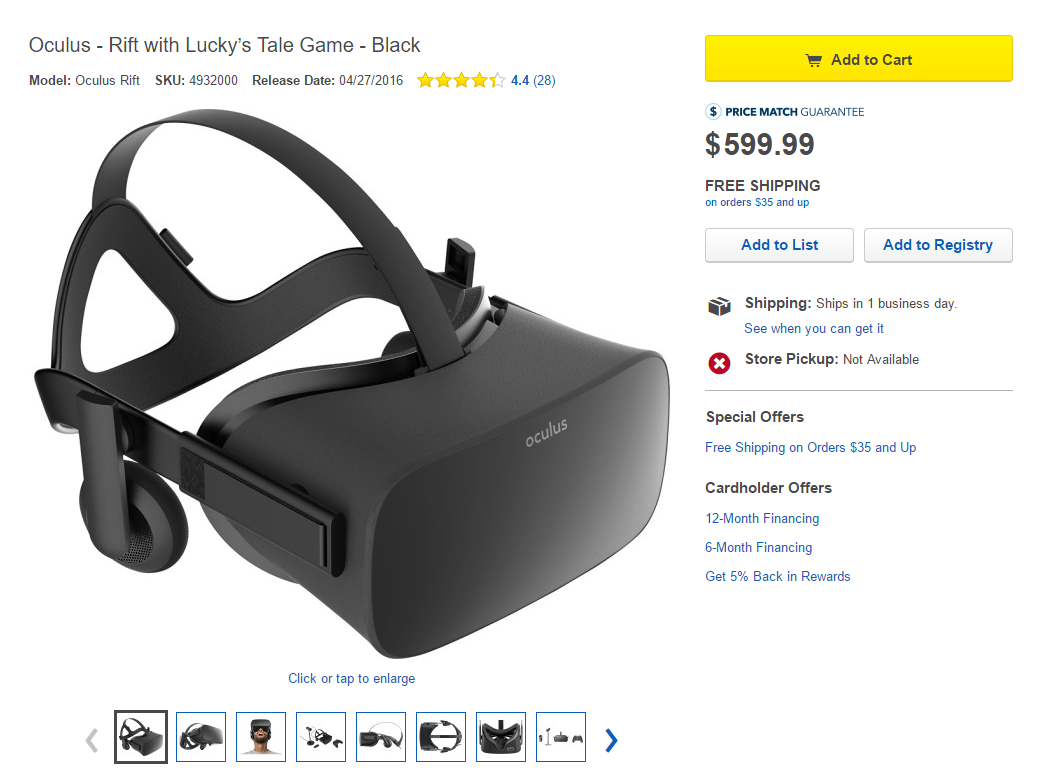 Amazon's asking price for the Rift is just under $800, while Best Buy is looking for $599. Amazon's Rift's are coming from authorised resellers – in other words, third-party private individuals. This is why they're able to overcharge, considering the demand. Be warned, however, that purchasing a Rift through such a reseller means that you will not be receiving the warranty from Oculus as well, as Oculus prevents such warranties from being transferred.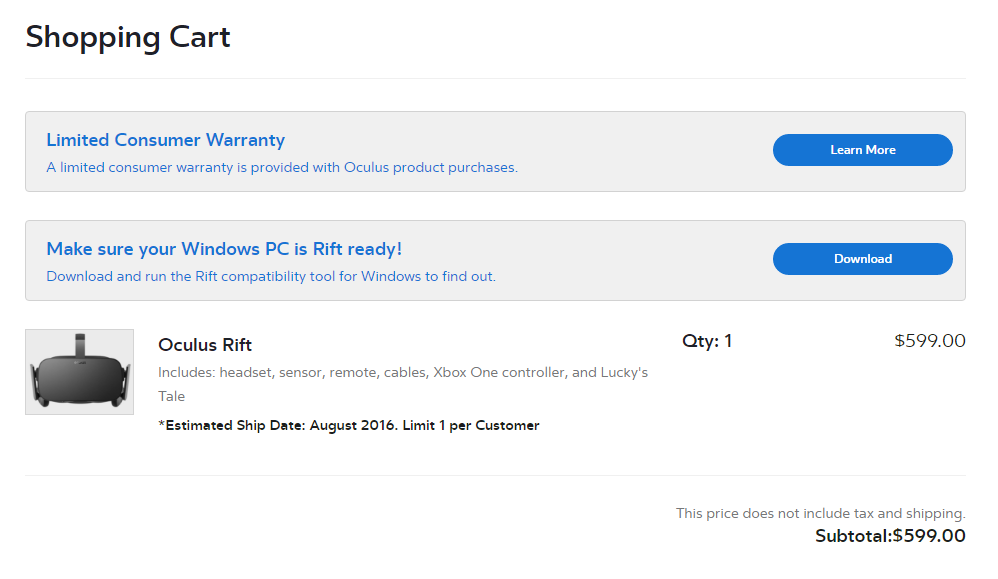 Though Oculus has experienced significant shipping issues and delays through its own storefront, those delays are starting to be resolved as evidenced by customer support emails regarding their awaited pre-orders.