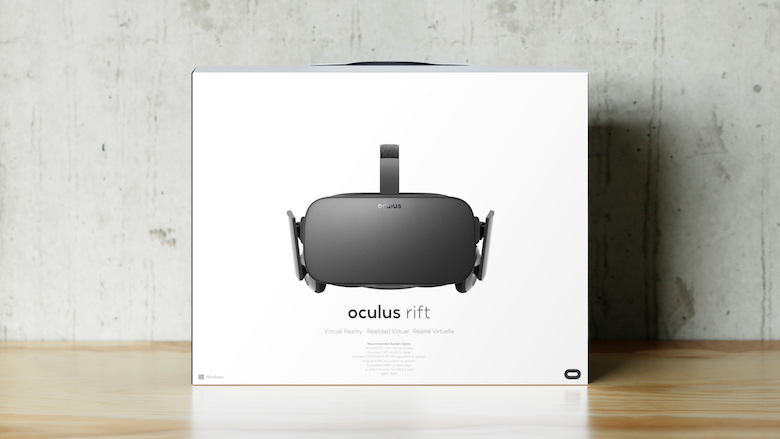 Update: In addition to the shipping of new orders being delayed until August, some day-one pre-order purchasers of the Oculus Rift have found their estimated shipping window has also been pushed back. UploadVR reports that their own order has been delayed to mid-June, while others are reporting new estimates of early July. An Oculus Representative has posted a statement to Reddit apologising for the delay and attempting to clear up as much information as possible about what is causing issues on Oculus' end.
Twitter.com
Original Story:
Though the Oculus Rift launched on March 28 this year, it was only the original Kickstarter backers and earliest pre-orders that were guaranteed to have their headsets shipped anywhere near that date. Since then, the expected ship date for new Oculus Rift orders has slipped even further: into August.
But it's not just high demand that has caused this. As Road To VR reports, Oculus has confirmed that "an unexpected component shortage" has contributed to the compounding shipping delay. In an email sent to Rift buyers awaiting shipping, the Oculus team says that many Rifts have shipped on time, but for those that haven't, Oculus will be covering shipping and handling costs for those whose shipping date was not as advertised. This cost could potentially be around US$100 for international customers.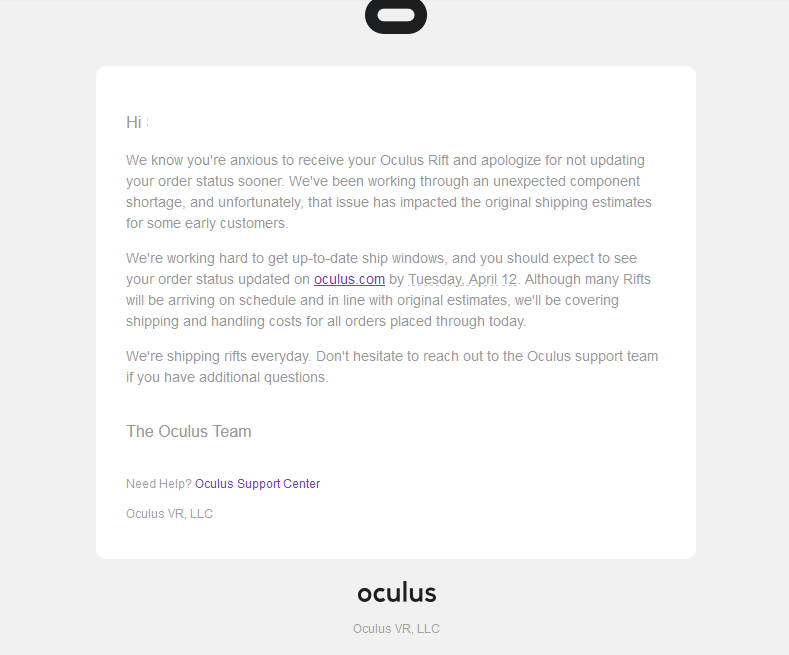 Brendan Iribe, Oculus CEO, announced the action earlier:
Twitter.com

It's unfortunate that such delays are affecting the launch of the first generation of VR hardware. HTC is also experiencing shipping problems with the Vive, however the company is communicating with individual customers about their own shipping targets. New Vive orders now state that the headset is expected to ship in June of this year.