Another glimpse into Regal Arbor with this next Concept Art by
Ethan Becker
,
accompanied by a short poem from the team's writer, introducing
Harald Hagen
,
telling the tale of a trespasser in the woods.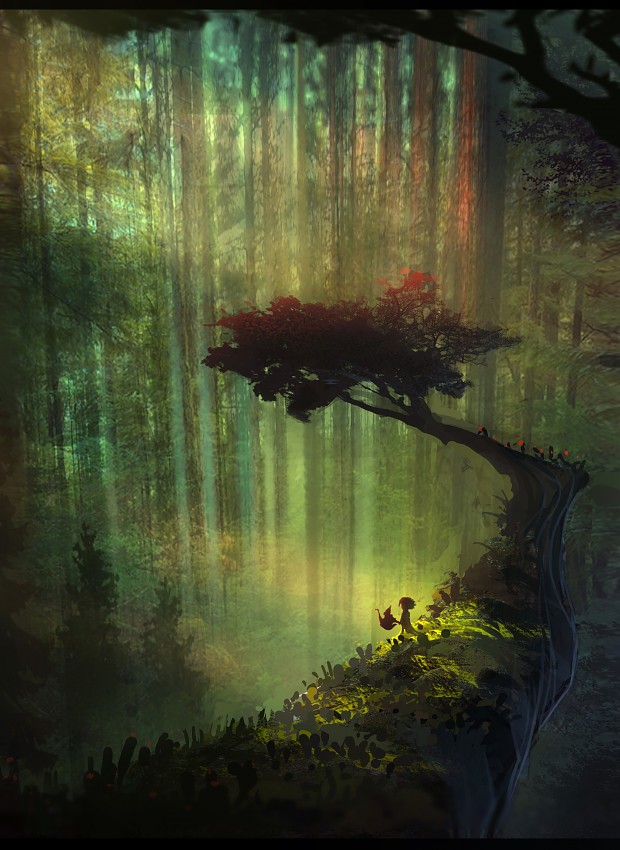 The Loftwoods
Know the swollen forest whose heart once ran thick
with whispers
when through its root-woven grounds a girl did tread
unwelcome.
With leaves trading rumor as fact, the trees grew slick
with worry
of the axe the girl did bear, blade as wide as a head.
Severed
from reason in wooden minds, the trees awaited a pick
inevitable,
seeing only death unbidden, only to find fears unfed
by truth:
The lone girl was a woman grown, and none did she nick
to bite
with axe's jaw, but gave to each a gentle touch instead
with open hand.
Silence fell on the forest; fear had played on them a trick.
With laughter,
the trees ridiculed themselves for the source of their dread:
a girl alone.
It is not known to forests that She Who Walks With The Dead