What is The Last Hour?
The Last Hour is a survival based RPG set in a barren environment. You must fight to keep yourself alive in this desolate environment, water and food are of short supply and the only real stockpiles left are monopolized by the strongest factions. We intend for The Last Hour to be a free-roam exploration game with a heavy emphasis on surviving alone with an overarching story that will entice you to explore more of the world, it's early days as we are only a week into development but we are happy to demonstrate where we are already at.
Currently the game features a small abandoned city, with no sign of life. A basic soundscape to portray the feel we want and a rudimentary UI system (Along with placeholder assets from DayZ as they fit the purpose so well, we do not own them and we do not wish to use them in future versions).
There is no real danger in v0.0.2 apart from time itself as there are no volatile NPC groups or poisoned water supplies. Simply a collection of basic items to showcase the style we are attempting to portray, but don't let that fool you as we have far bigger plans for the future.
In-game screenshots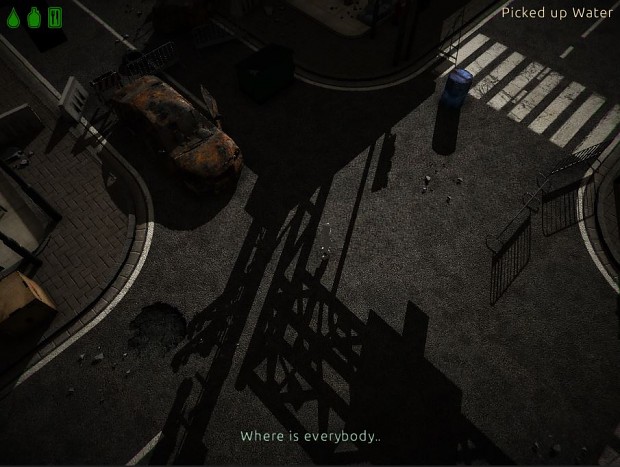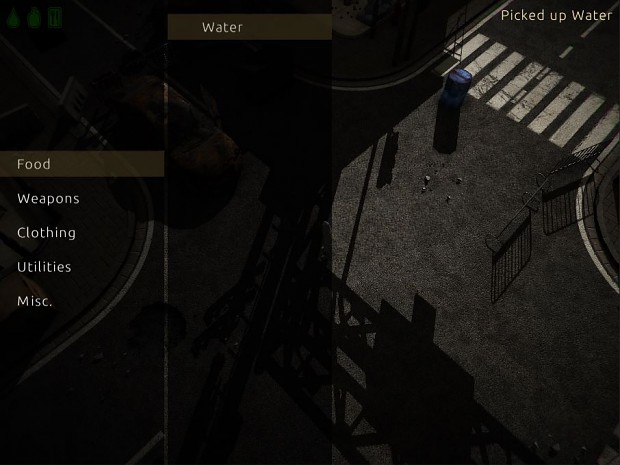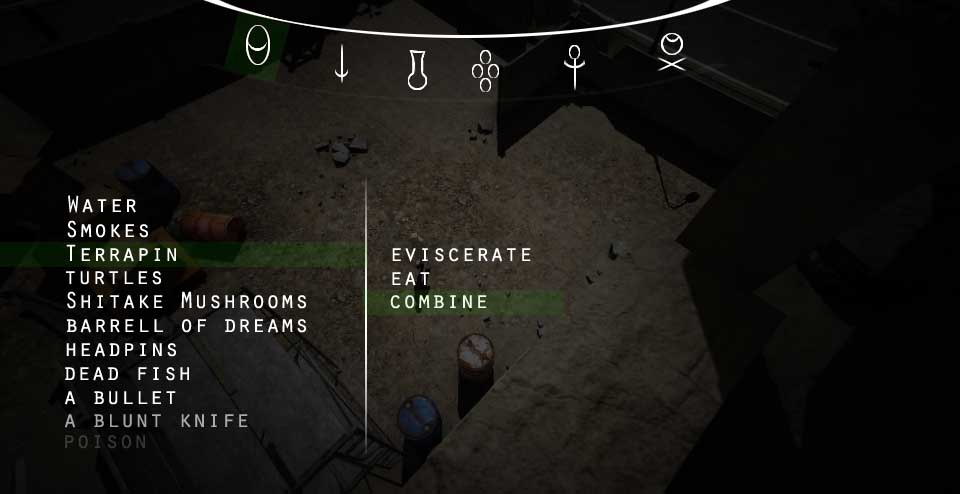 We will be releasing a build for Version 0.0.3 once we have completed our current task list, as we are both currently working full-time jobs at the moment we can only spend our evenings on this game!
Changelist for 0.0.3:
Core inventory menu and functionality
We brainstormed and designed most of the UI
Updated UI to a better font
Tweaked the camera to be more reactive to controls
We hope you like what you see! Stay tuned for future updates for The Last Hour by either watching our IndieDB page or checking out our site - Justapixel.co.uk